[Exhibition] Besmile shines at IDS 2023 with full BSM dental CAD/CAM solutions
On Mar.14-18, Besmile presented full BSM dental CAD/CAM solutions at Hall 3.1, L-080 at IDS 2023 in Cologne, Germany. It has been four years since the last "real" IDS due to the restrictions and requirements enforced due to the Covid pandemic. And Besmile came again to the global sensational stage IDS2023 with the gradual removal of the related restrictions. The innovative full BSM dental CAD/CAM solutions, tailored to the needs of dental labs and clinics exhibited at the booth arouse the wide interests of worldwide partners, customers, and related parties and demonstrated Besmile's strong strength of independent research.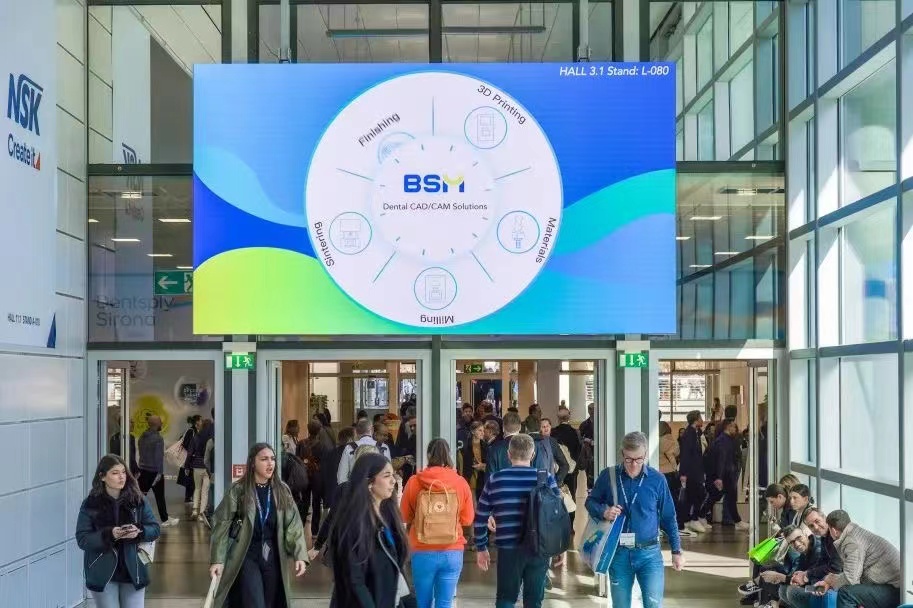 IDS is known as the largest international dental show worldwide, which has been held for the 40th edition and lasts for 100 years till 2023. It came to a perfect end with a successful turnout among exhibitors and visitors: more than 120,000 professional visitors from more than 160 countries and regions worldwide attended the global trade fair to experience in person the cutting-edge dental technology and products presented by 1,788 exhibitors from more than 60 countries. It's an impressive event where the worldwide dental culture intermingles within the dental family and global dental technicians, dentists, experts, scholars, traders, and exhibitors gather to discuss digital dental trends and a sustainable future.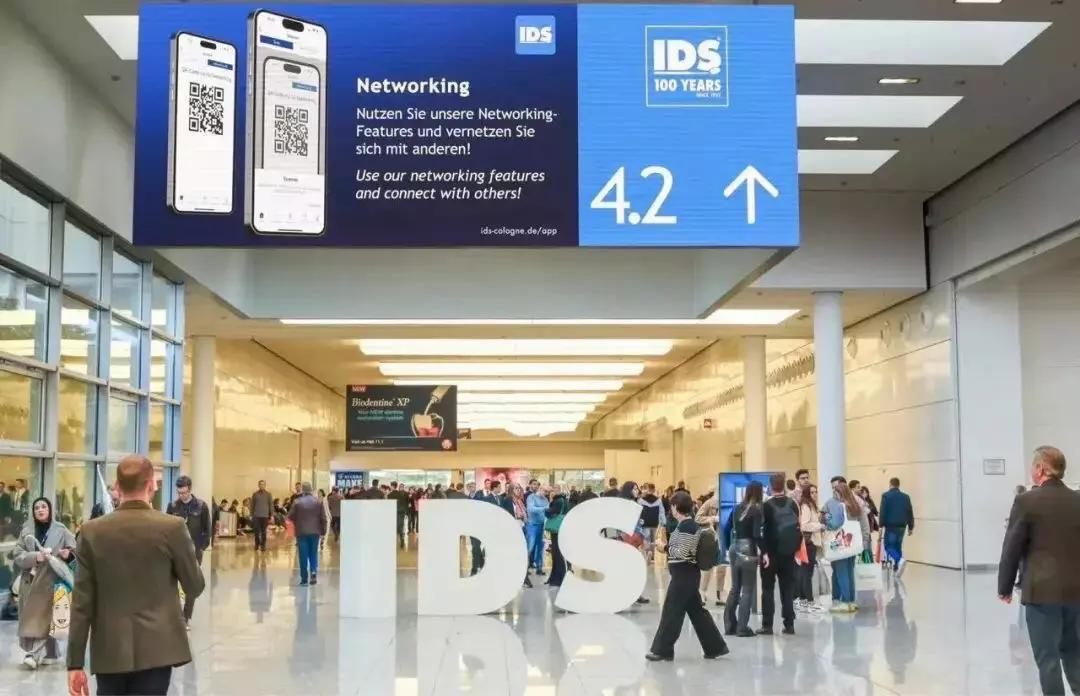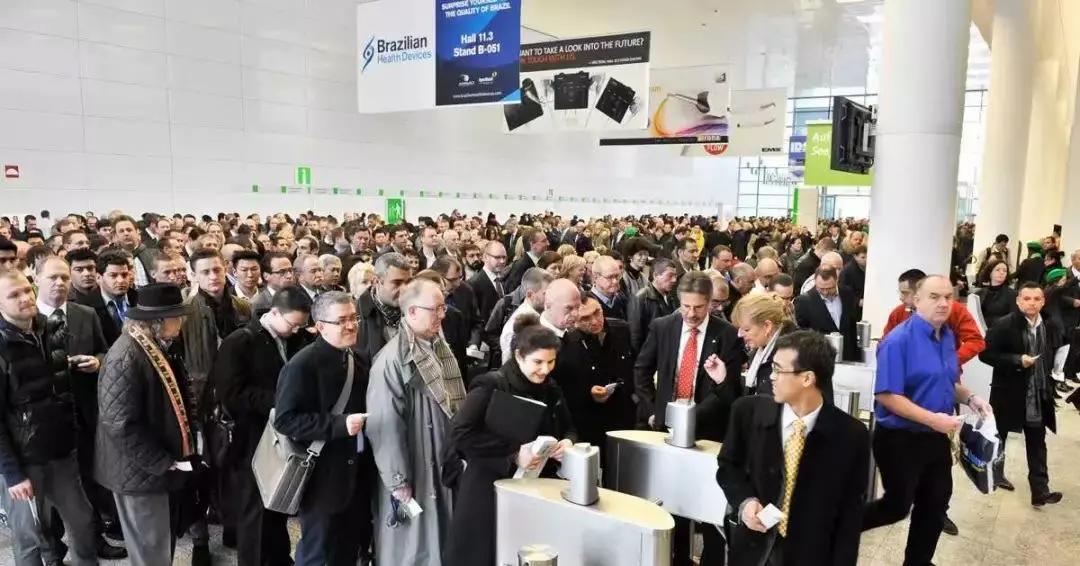 Besmile with its new image exhibited new materials, CAD/CAM equipment, and solutions, attracting many overseas dental professionals, customers, and traders to visit our booth during the five intensive days of IDS 2023.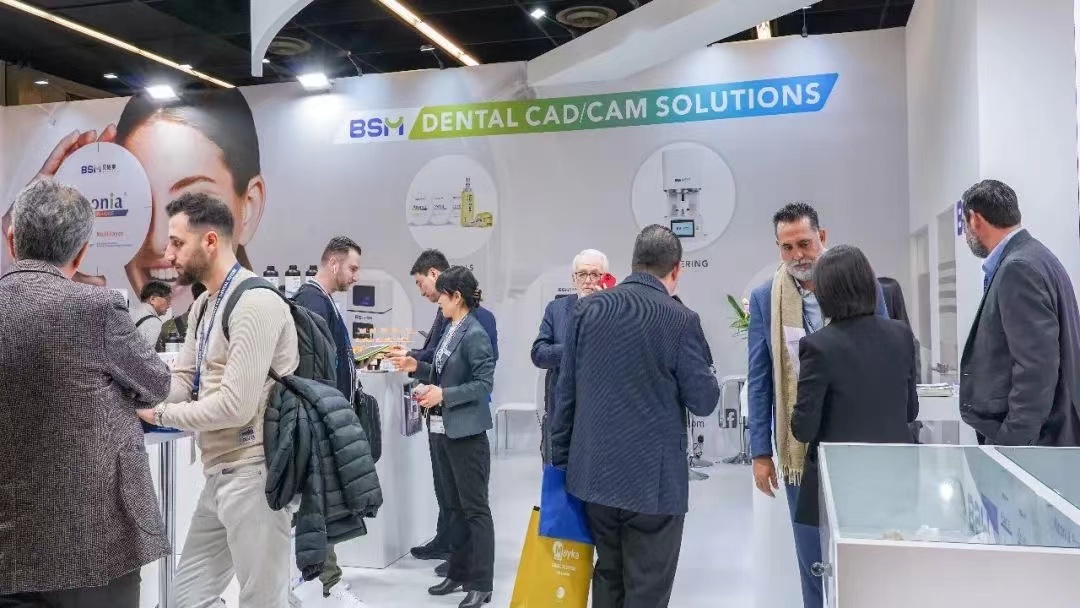 *NEW MATERIAL, NEW CAD/CAM EQUIPMENT, AND NEW SOLUTION
NEW MATERIAL- Aconia ST3D Multilayer
Perfectly integrating strength and aesthetics
Aconia as an overseas popular zirconia brand has been winning users' favor across the world since its release to the market. At IDS 2023, a new Aconia material was launched lively on the booth-Aconia ST 3D Multilayer. Adopted Aconia 3D multilayer technology, inheriting 3D seamless gradient aesthetic performance, Aconia ST 3D Multilayer with upgraded strength up to 1200 Mpa has received wide attention from customers onsite.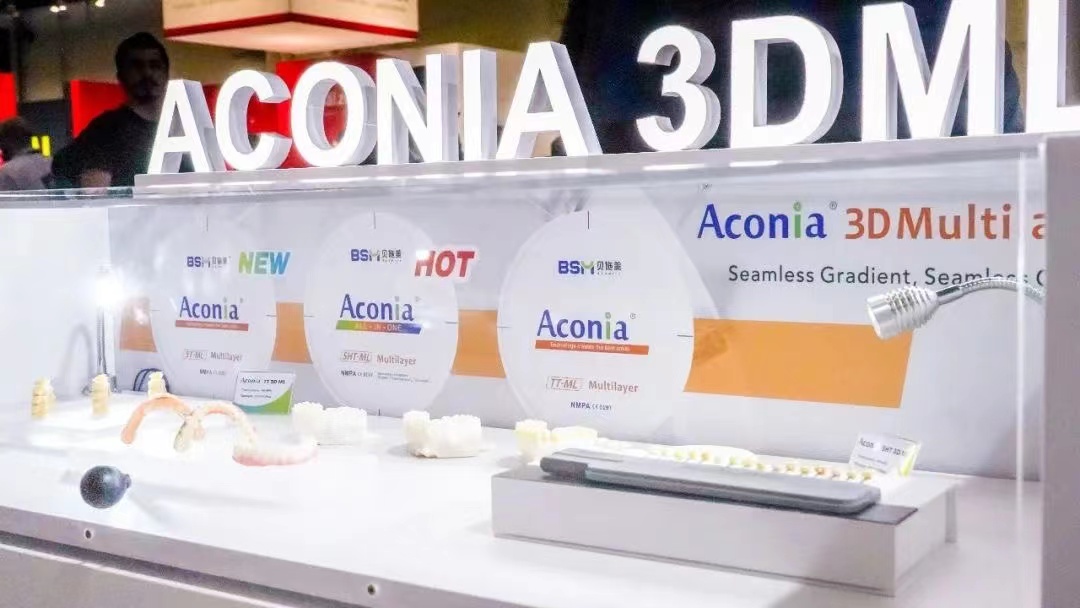 Aconia ST 3D Multilayer
Flexural Strength(3-Point):1000-1200MPa

Translucency:42-45%
*Perfect integration: Strength+Aesthetics
Stronger strength is up to 1200 MPa, while translucency is up to 45%
Ideal for up to full-arch aesthetic restorations
*3D seamless gradient: Shade+Strength+Translucency
Natural shade transition, no transition layers
Gradient strength&translucency, reproducing the natural teeth
Highly consistent shrinkage, ensuring the coherent final results
*Efficient processing without coloring procedure needed
No coloring is needed, making the processing easy &efficient
NEW CAD/CAM Equipment- BSM-400DW
A universal wet and dry milling machine
Another fantastic product has been published to the market lively at IDS-that is our new CAM equipment, BSM-400DW.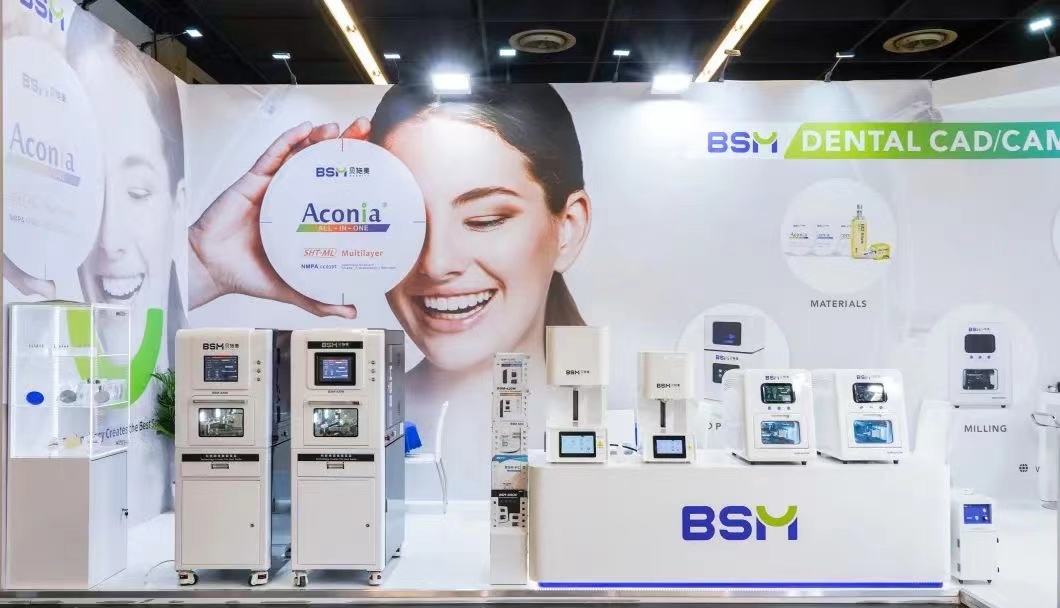 BSM-400DW, specially designed for chairside digital workflow, takes the convenient milling process to the next level. And it also could be used for labside milling. Mastering dry milling and wet grinding, this 4-axis machine meets versatile needs with amazing machining precision thanks to its industry-leading components and ±5μm repetition accuracy. No matter whether it is zirconia, glass ceramics, or titanium premill, BSM-400DW will be all set. For one glass ceramic, only 25 minutes would be done, making a one-day visit possible.
New Solution-Speed Zirconia Solution
With Aconia and BSM-FC30, get the aesthetics you want faster and fitter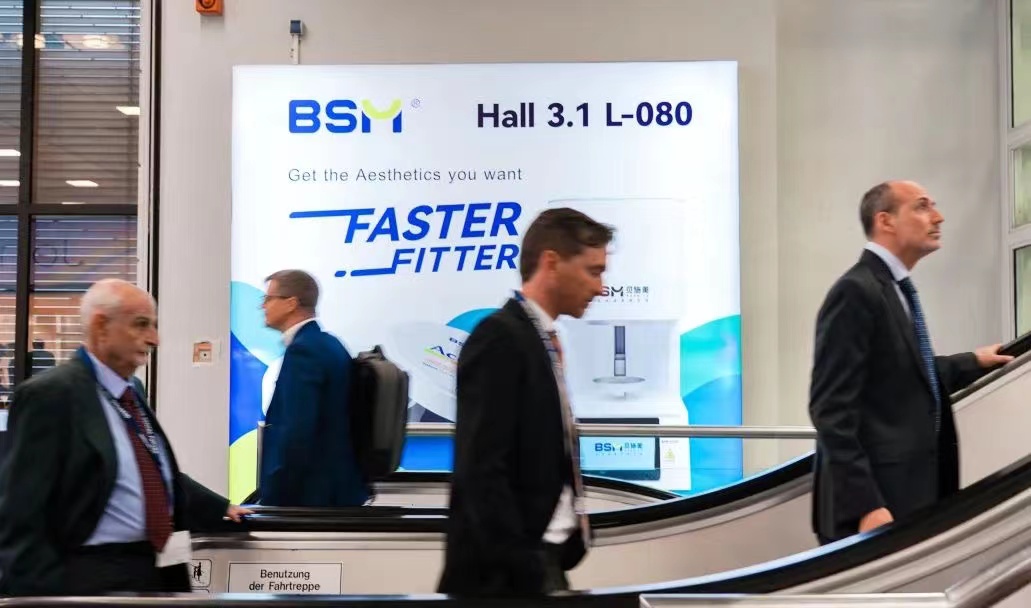 Our CAD/CAM material-Aconia is a zirconia family with three series(White, Preshade, and 3D Multilayer), which could meet all needs of dental labs and clinics.
While our BSM-FC 30, a zirconia fast sintering furnace with silicon carbide heating elements, could help achieves 3 hours (including cooling time) fast and pure sintering.
With Aconia and BSM-FC 30 together, the speed zirconia solution could help realize instant restorations.
Meanwhile, our new desktop 3D printer BSM-DP1000 which can precisely print dental models, surgical guides, and gingival models, our zirconia-reinforced glass ceramic Glazic, our customized coloring solutions, and our aesthetic Artamic stain/glaze set and porcelain powder presented also attracted enormous interests from global visitors.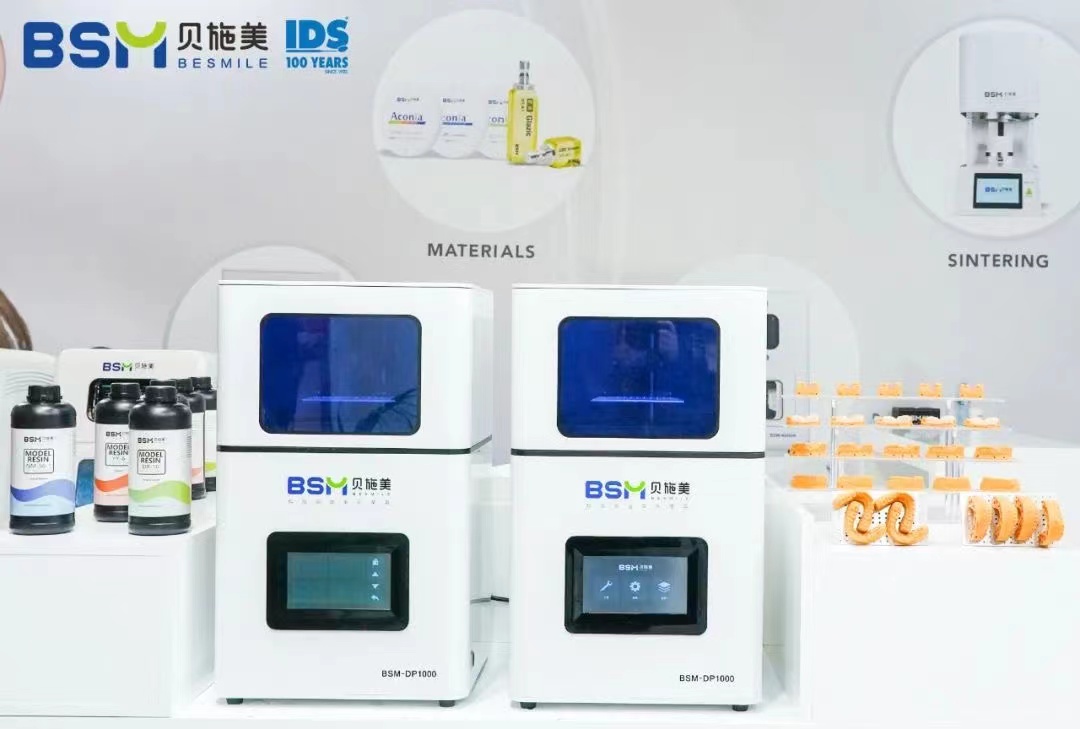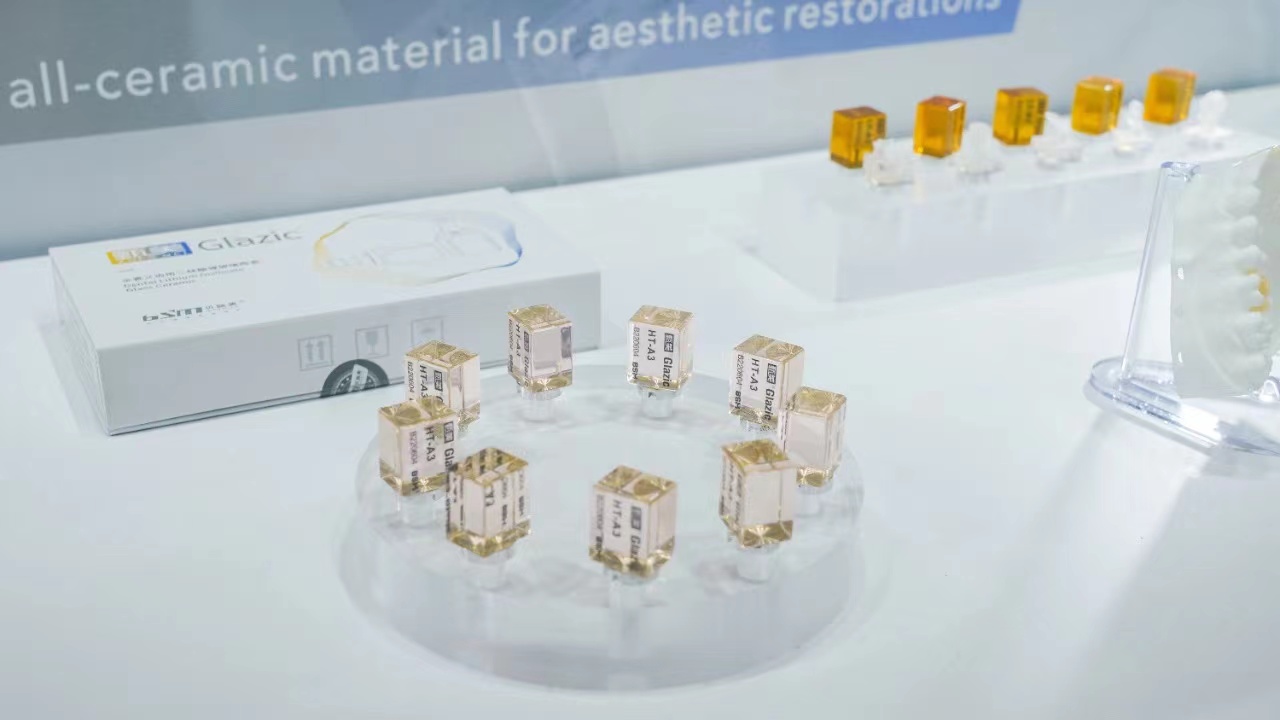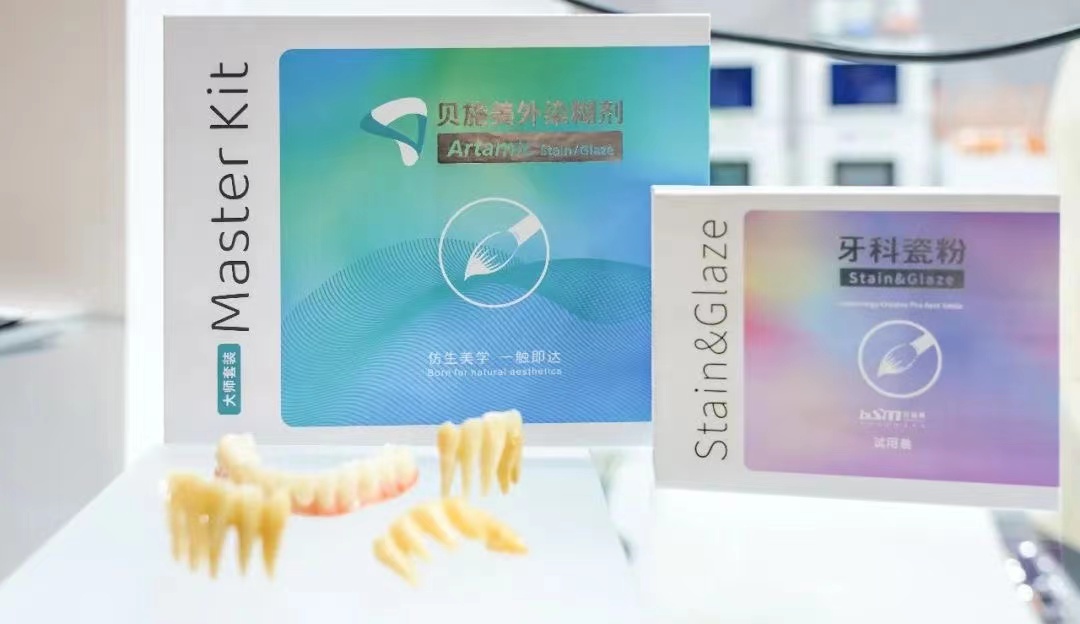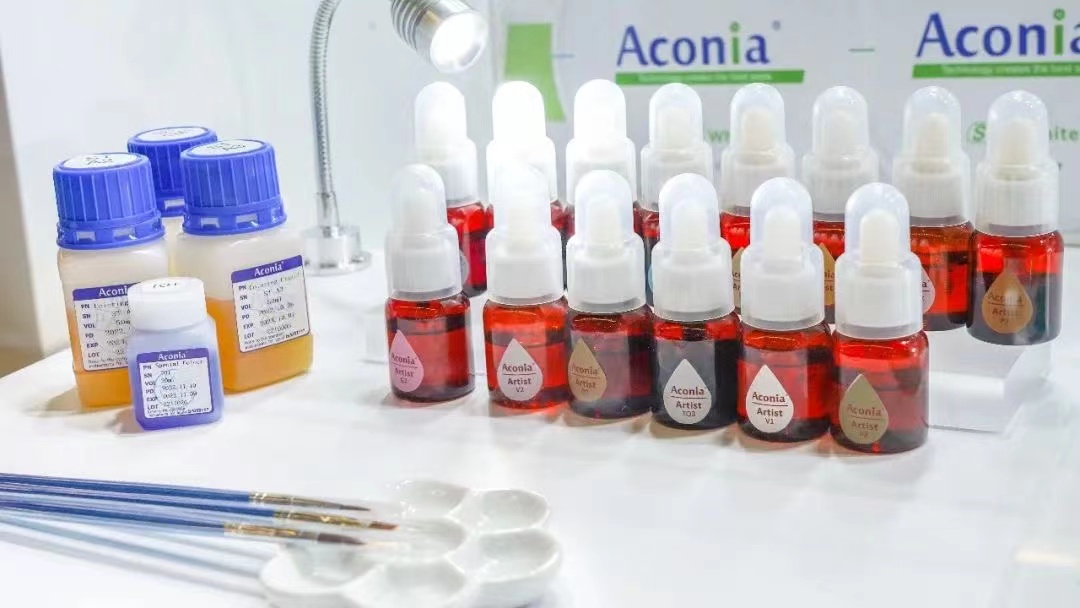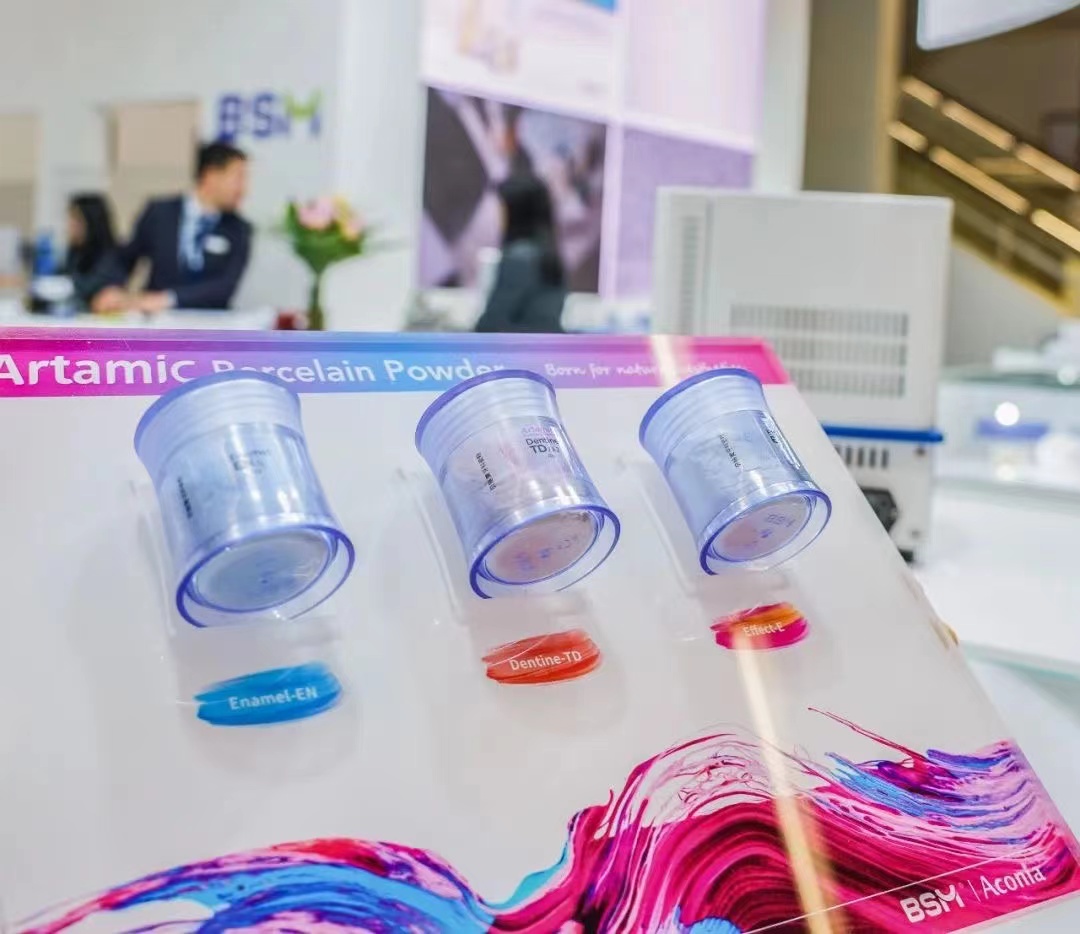 *BESMILE HANDS-ON COURSE ON BOOTH
Excepting exhibiting new and wonderful materials, CAD/CAM equipment, and solutions at the booth, Besmile Technical Director Ms. Ma Qin and Smile Ambassador MDT. Zeynep Serpil Gönen, and CDT.Erkut Koca demonstrated vividly on-site customized staining/glazing techniques
as well as the application experience of coloring solutions, where global dental technicians, dentists, and experts communicate with each other, are hands-on together and learn and share together.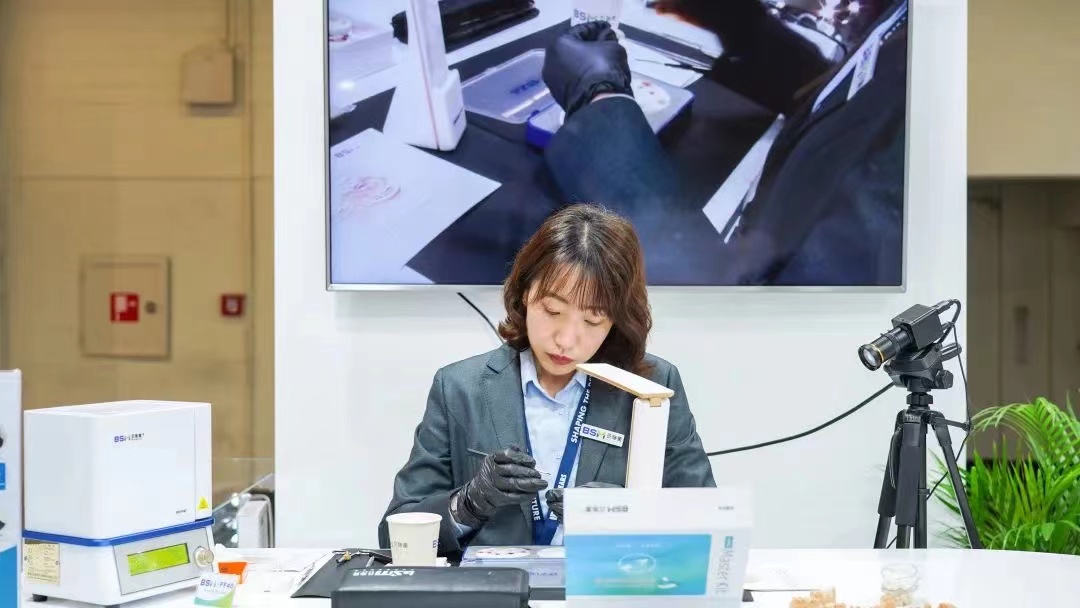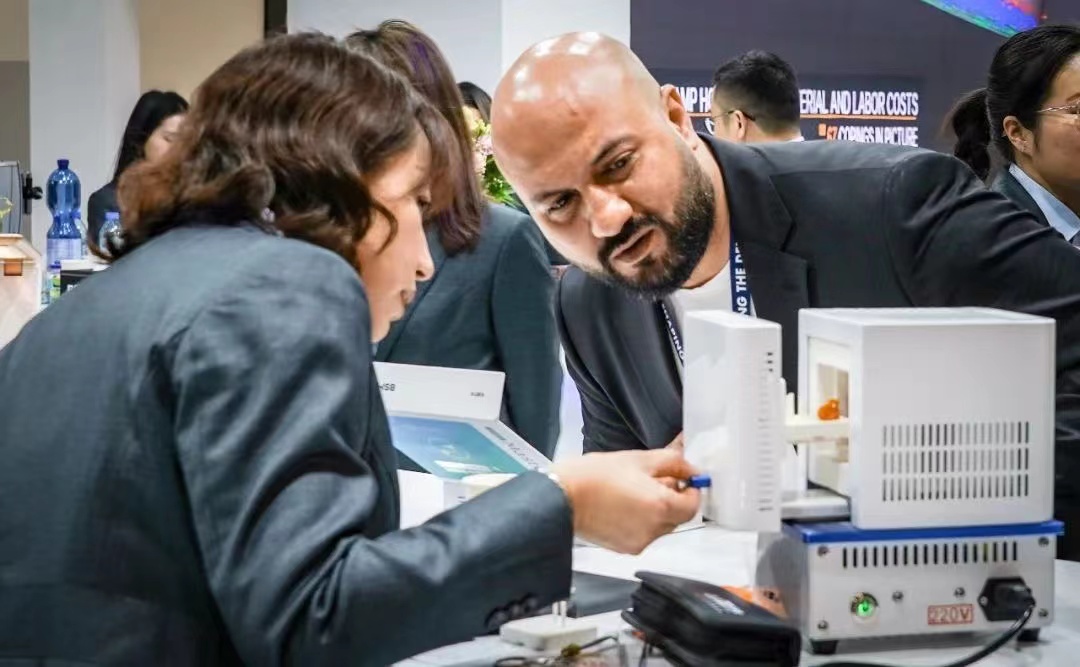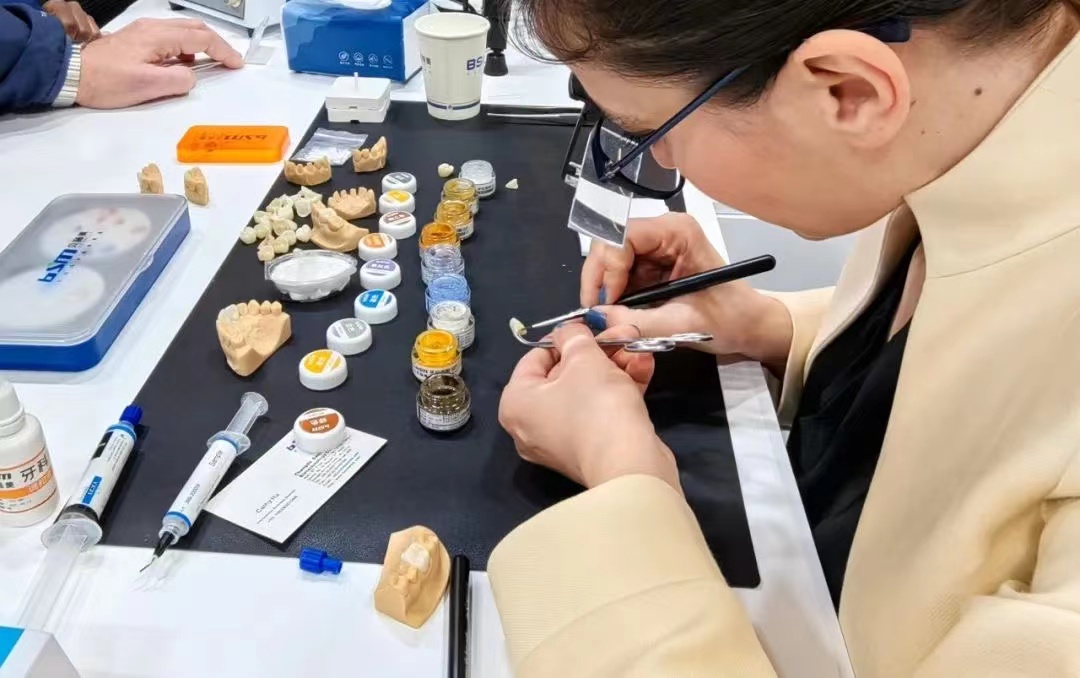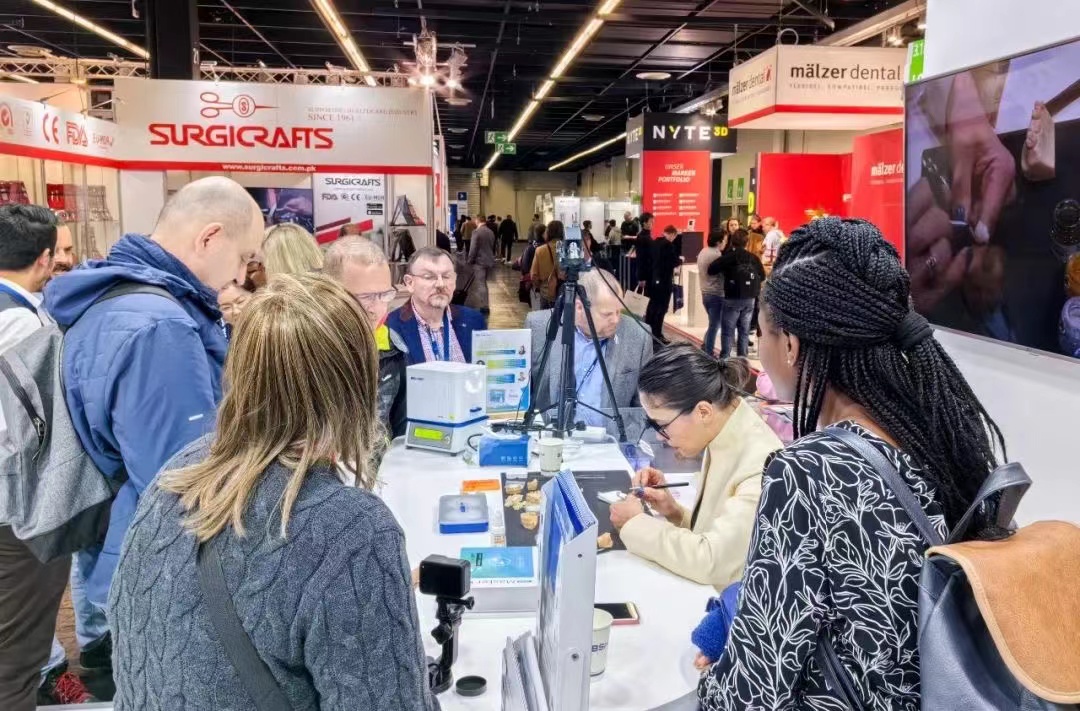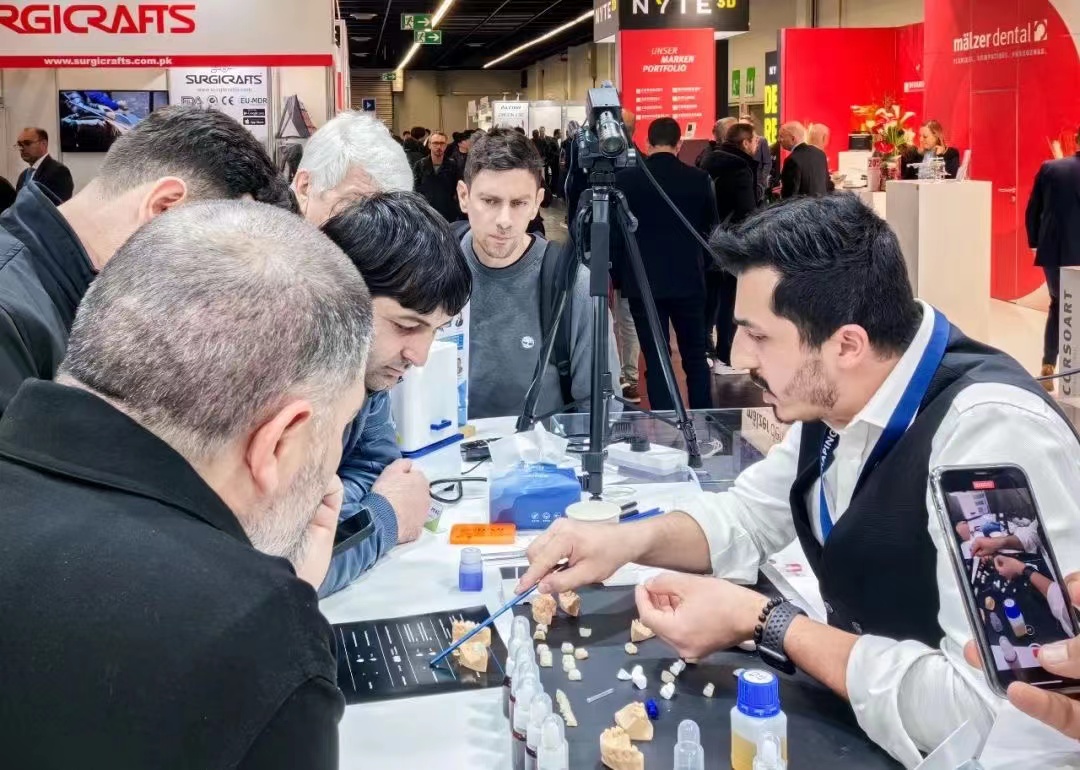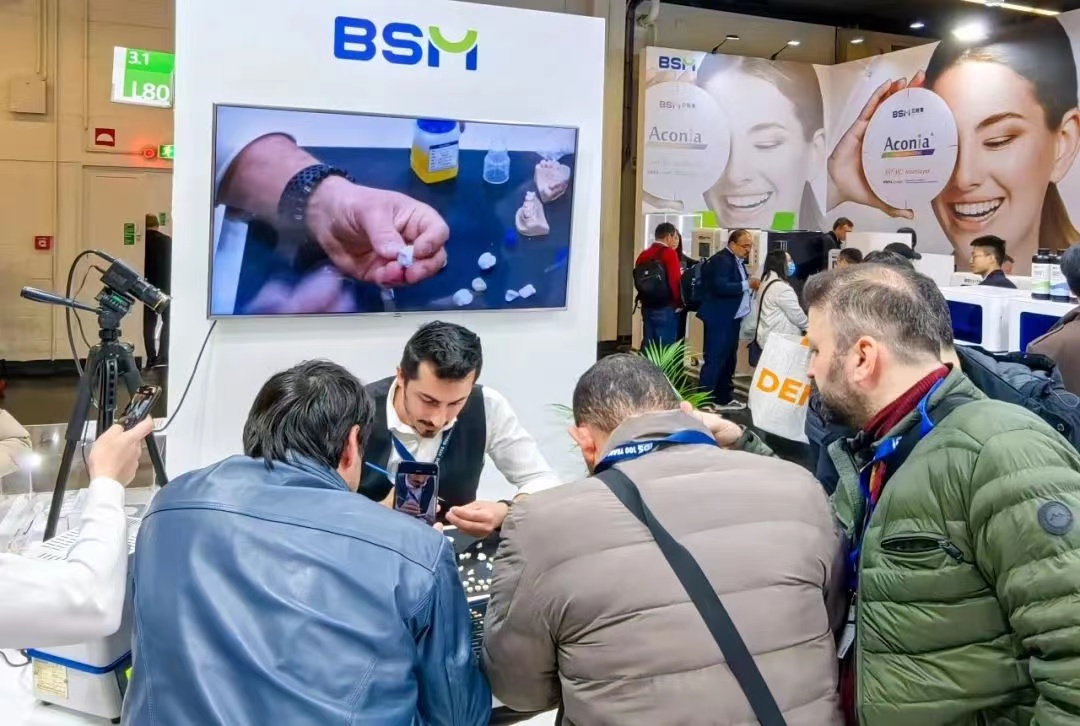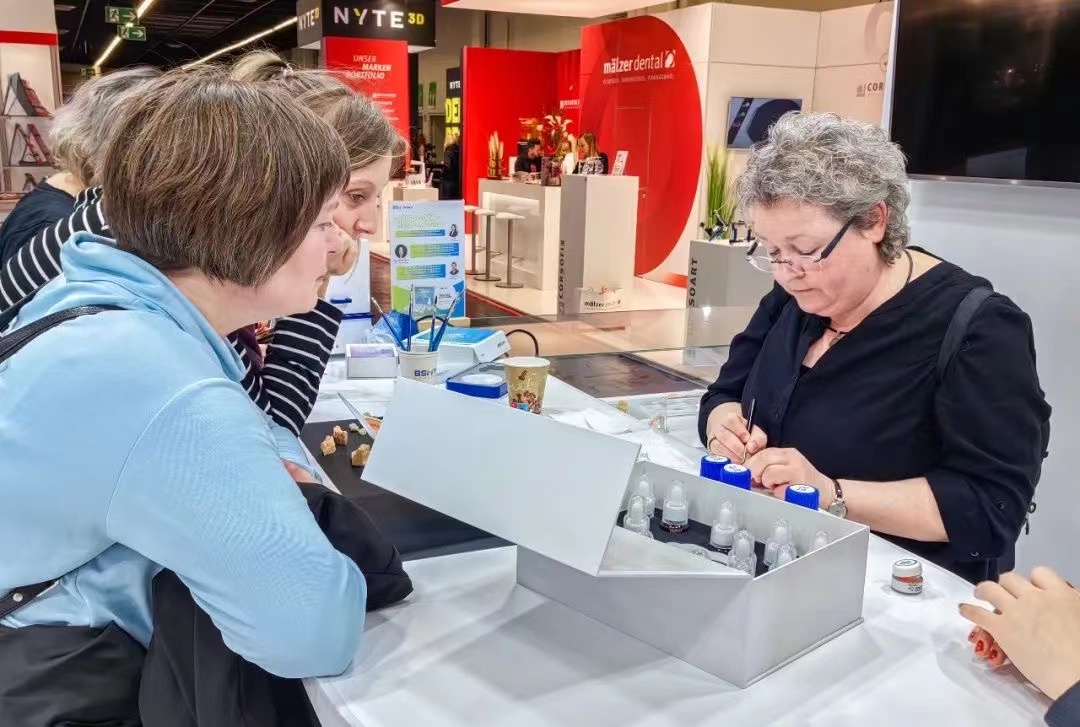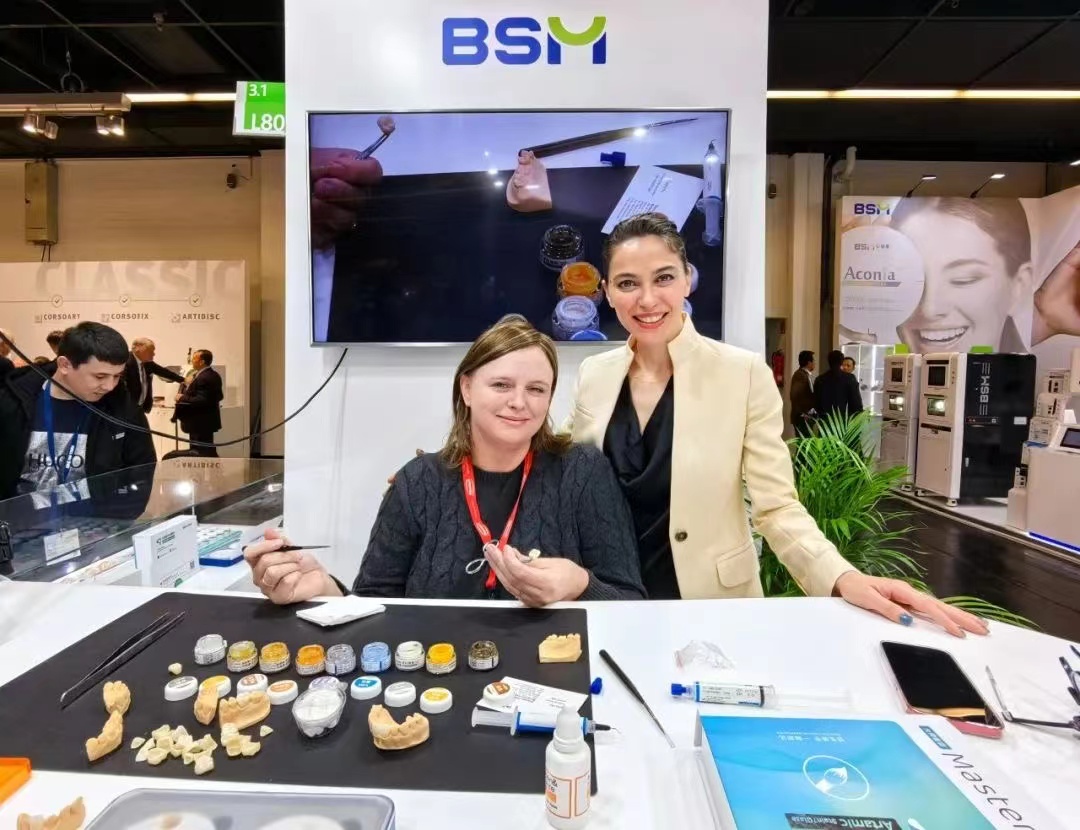 *BESMILE DINNER NIGHT IN COLOGNE
The Besmile team has a wonderful night with worldwide partners, customers, and friends in Cologne at Besmile Dinner Night on Mar 15th. All of the smiles and faces presented on that night look so bright to us.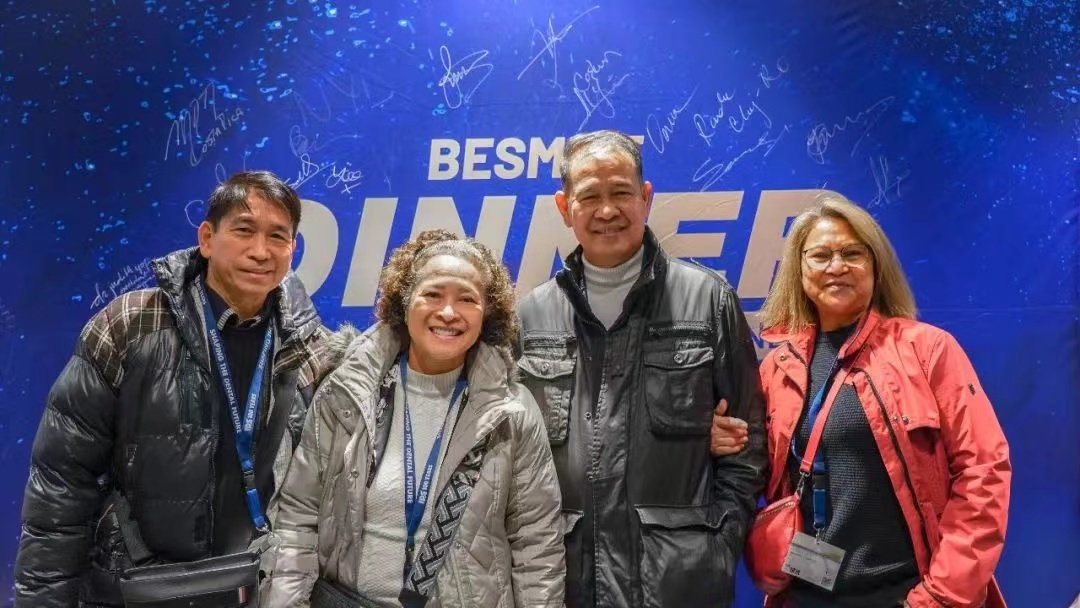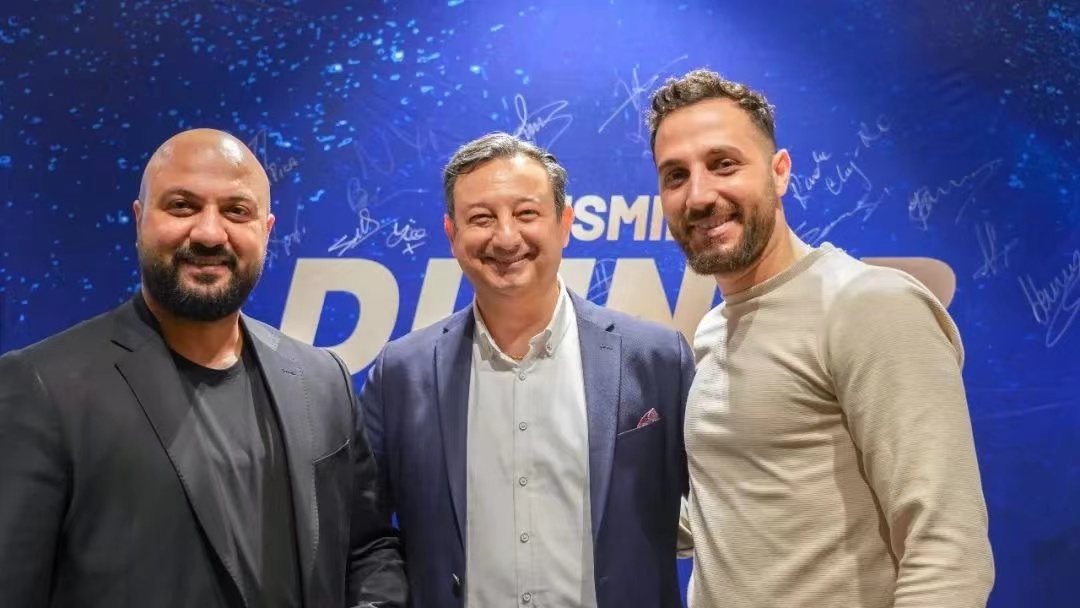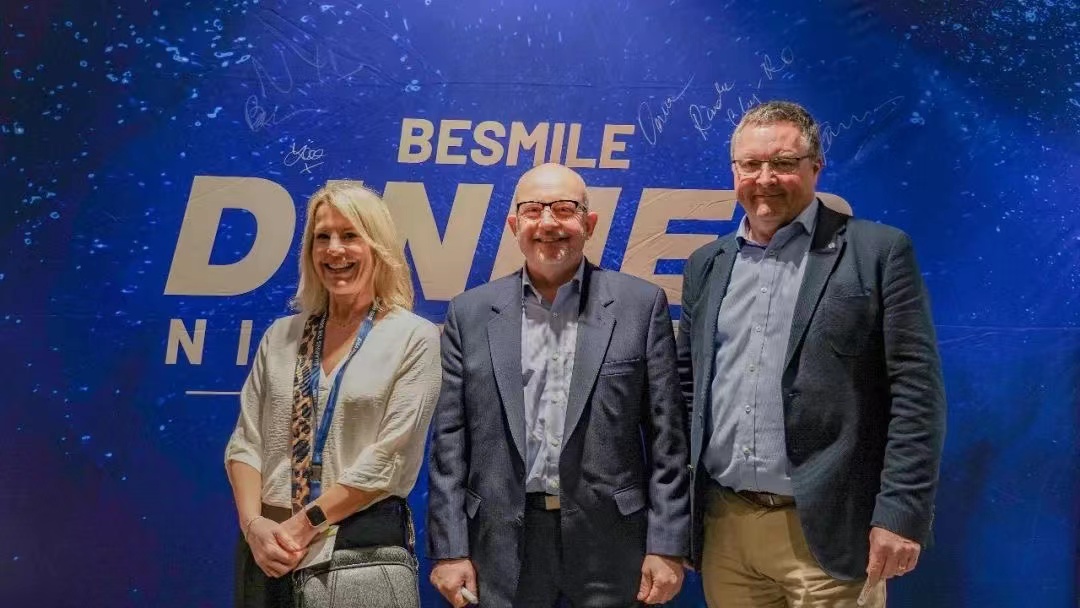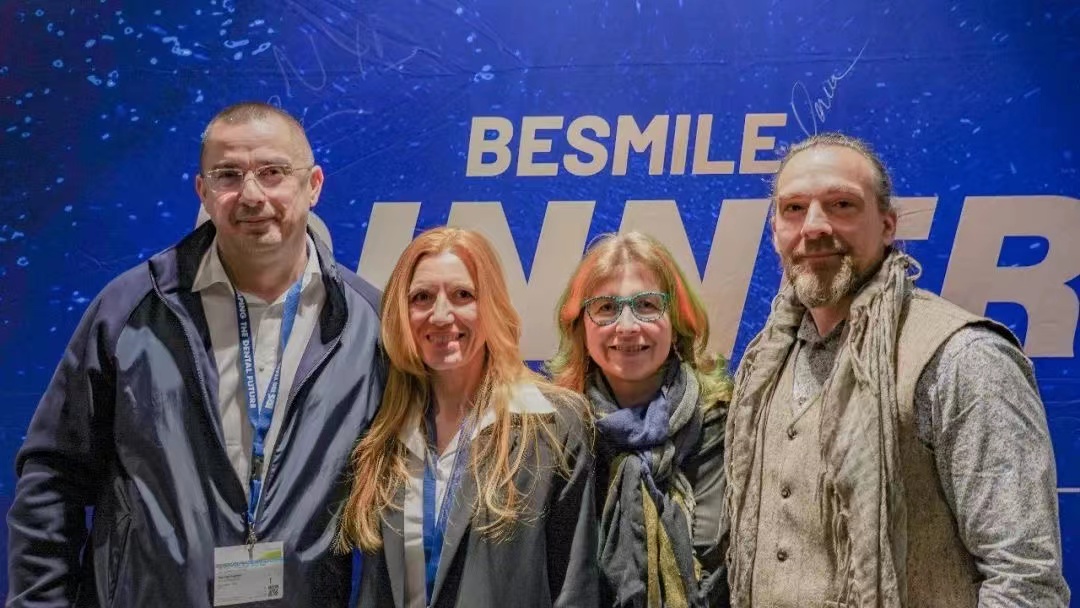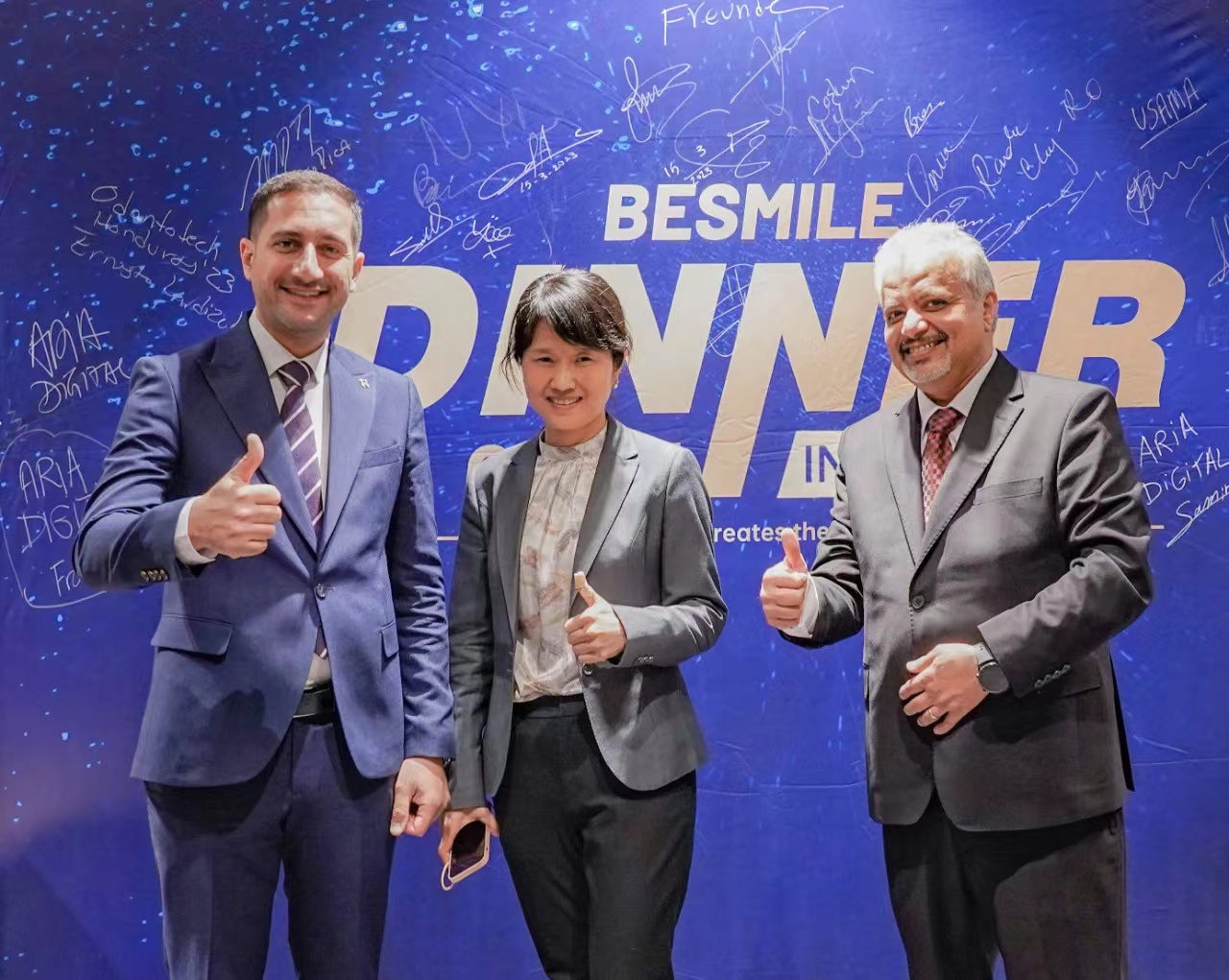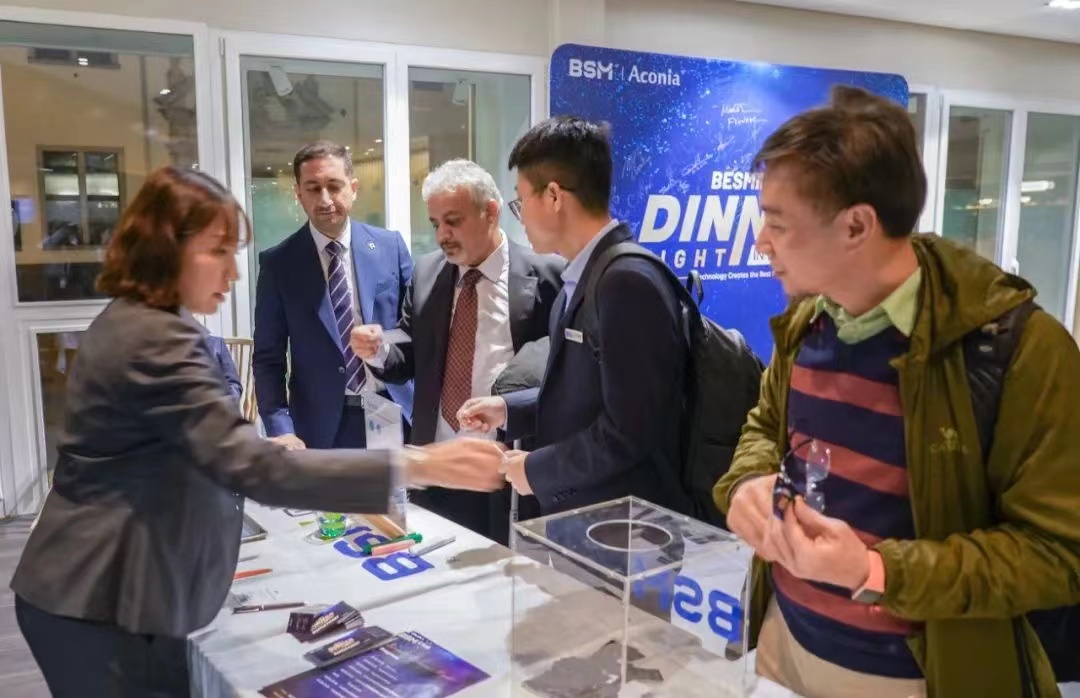 "We are a licensed manufacturer of dental zirconia disks, glass ceramics, 3D printers, milling machines, and sintering furnaces, customized abutments, and implants."Besmile founder and CEO Mr. Jack Yan addressed a speech about the future plan of Besmile and previewed BSM's 10th anniversary at the end of 2023.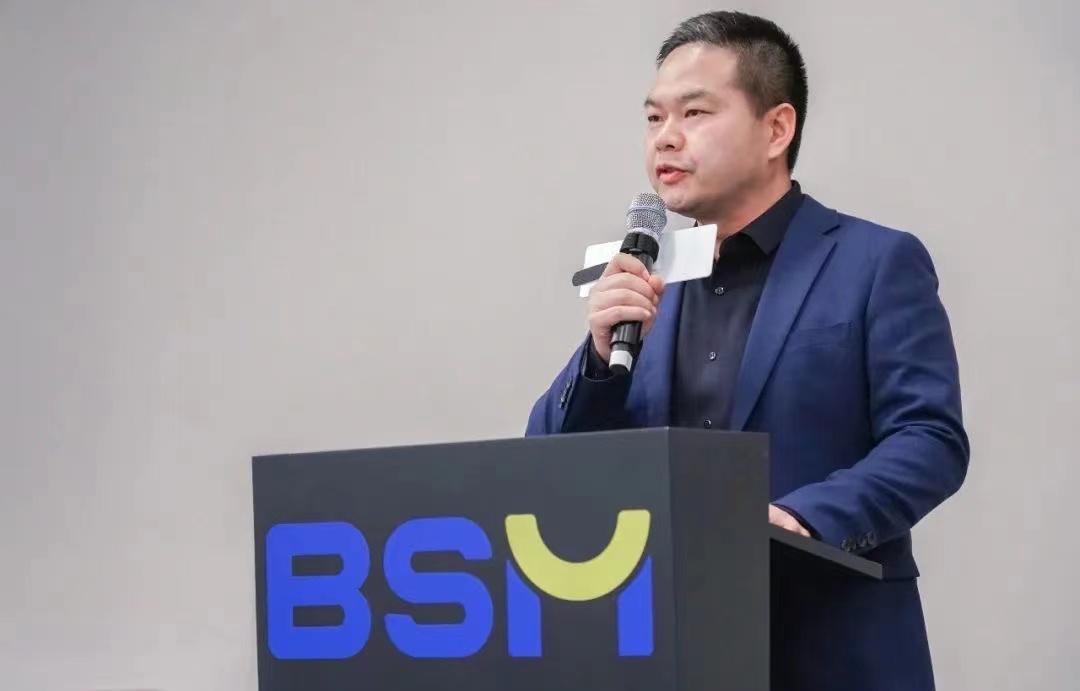 "Technology Creates the Best Smile, the smile we look for is from our partners, customers, dental technicians, dentists, and patients. Many people say dentistry steps into the digital age. For dental labs, it is not like the future is now!"Afterward, Besmile International Business Director Ms. Cathy Hu gives a special presentation about Besmile's progress and breakthroughs during the decades and introduces BSM's new digital industrial base which will operate formally this year.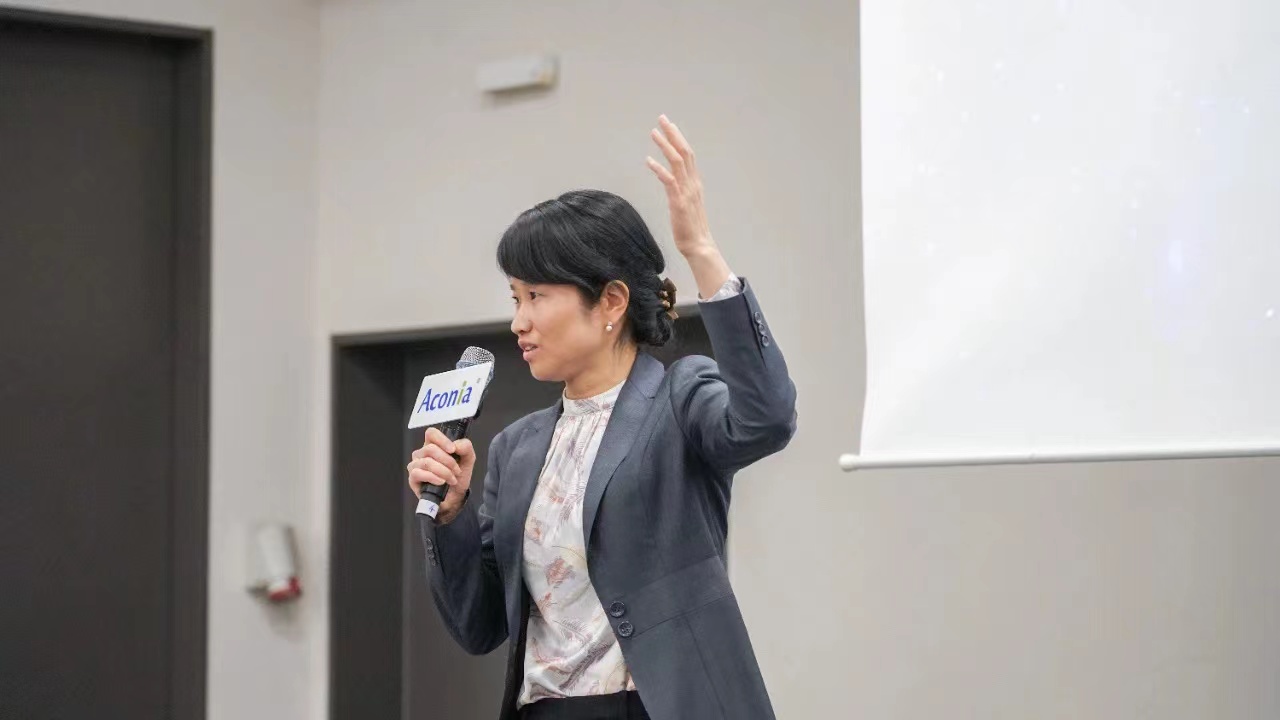 With Cologne-style gourmet and delectable wine and beverages, all of our distinguished guests enjoy the fantastic gathering moment.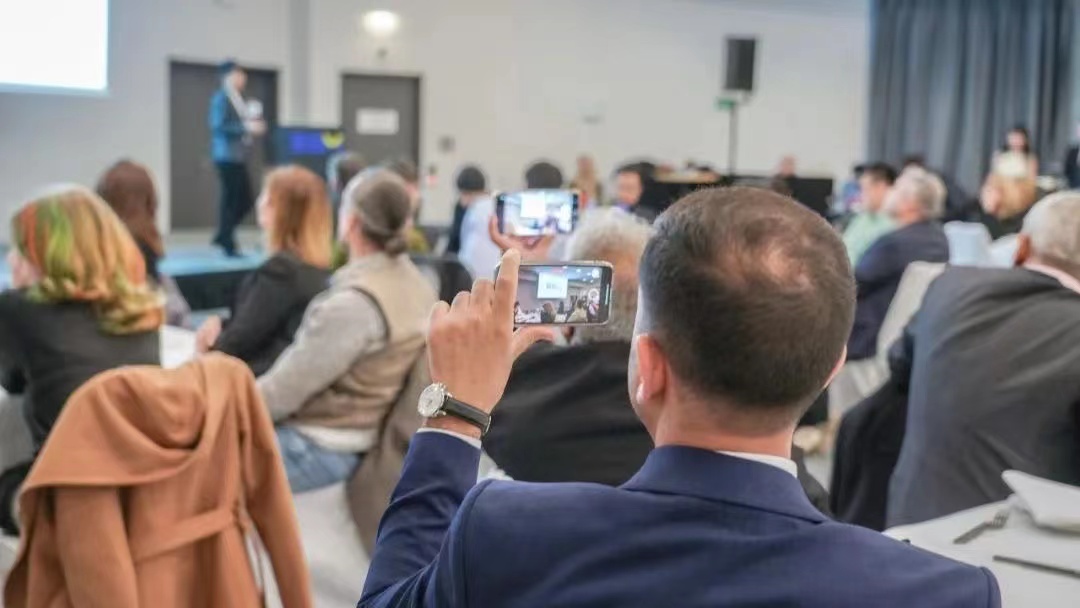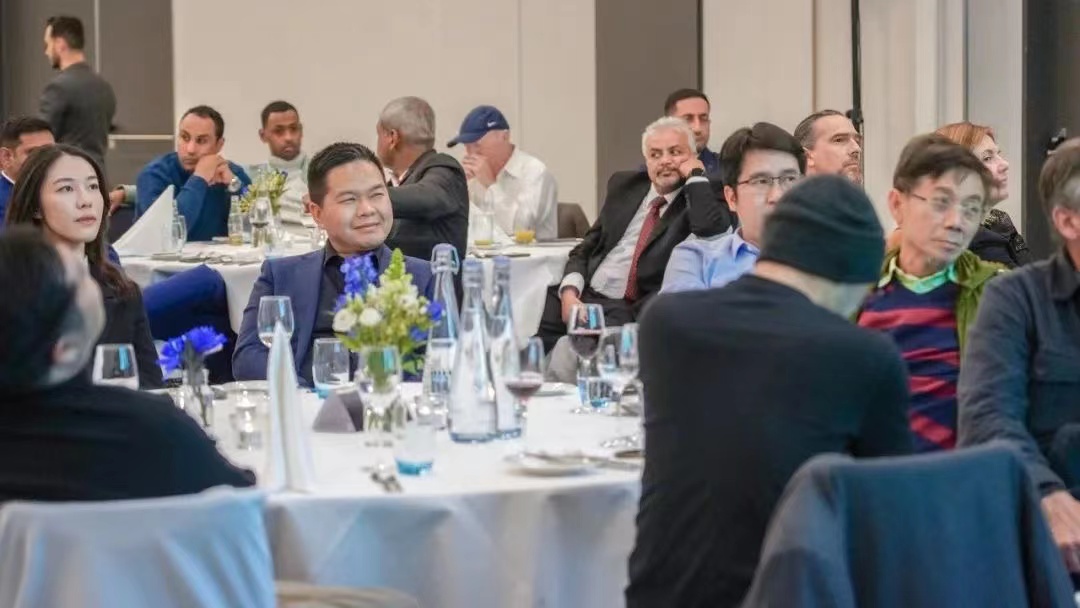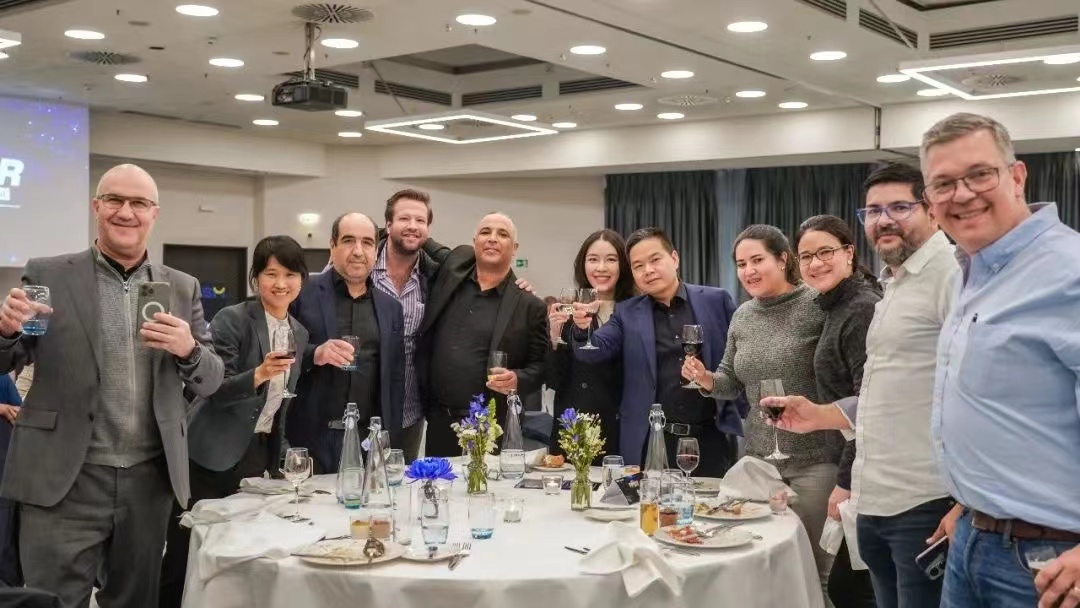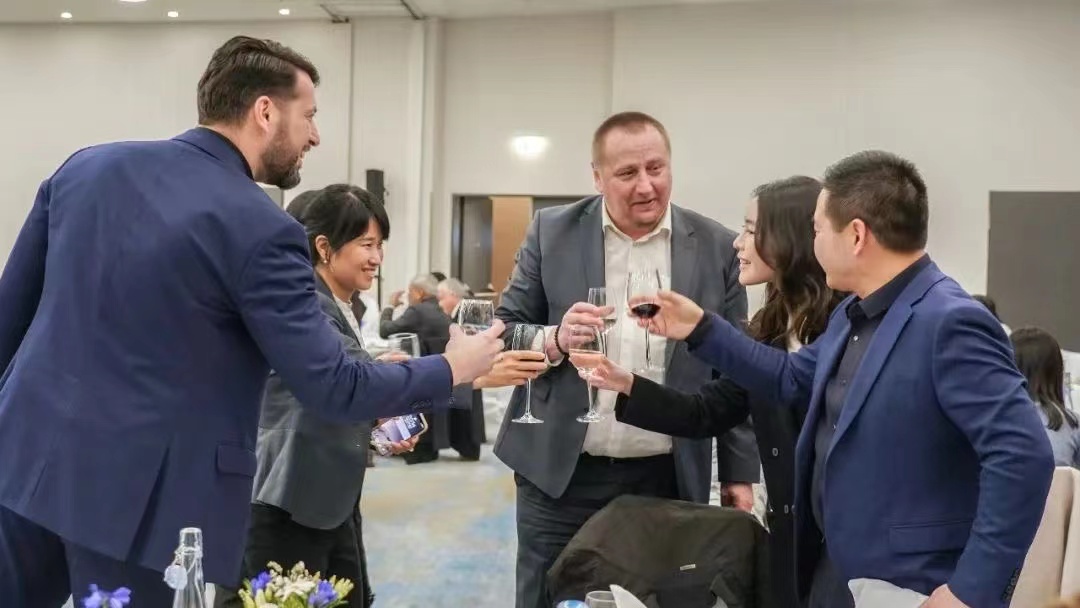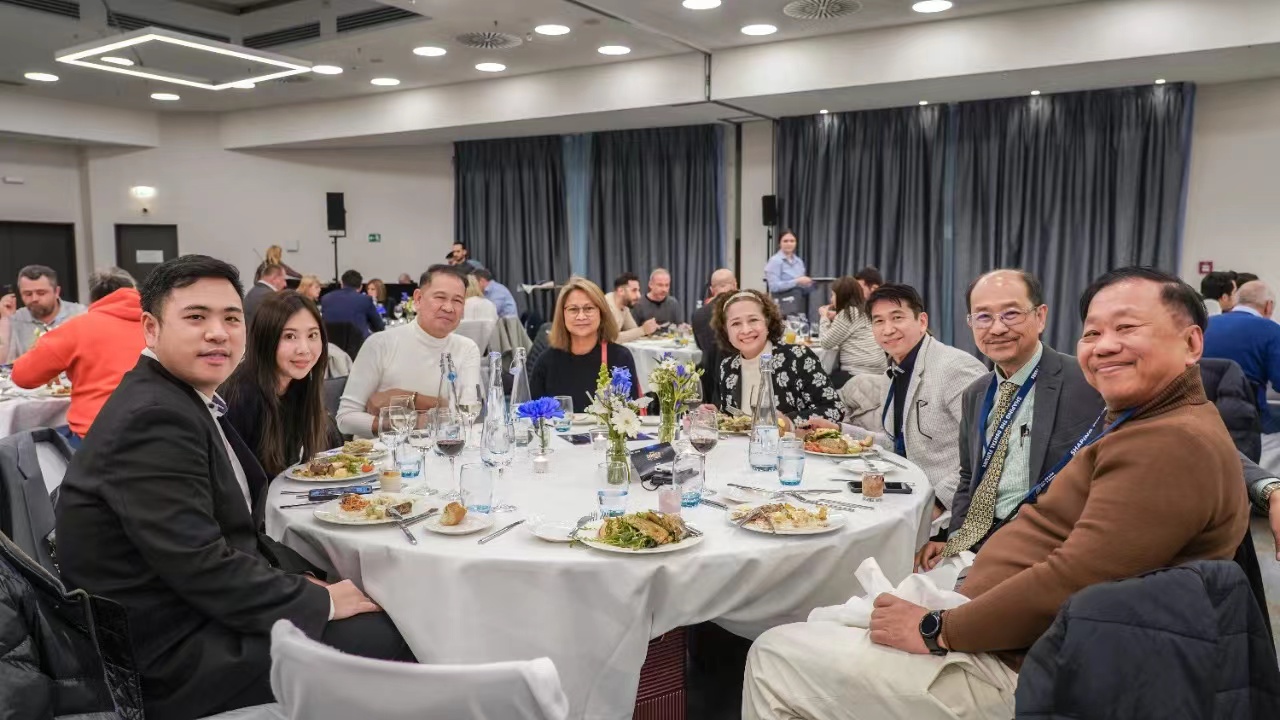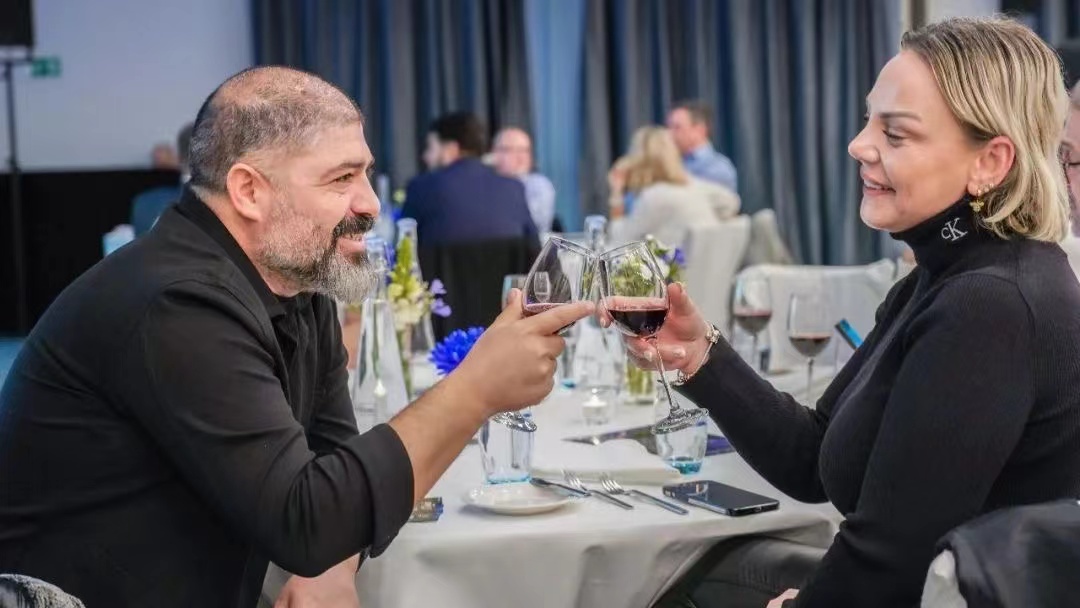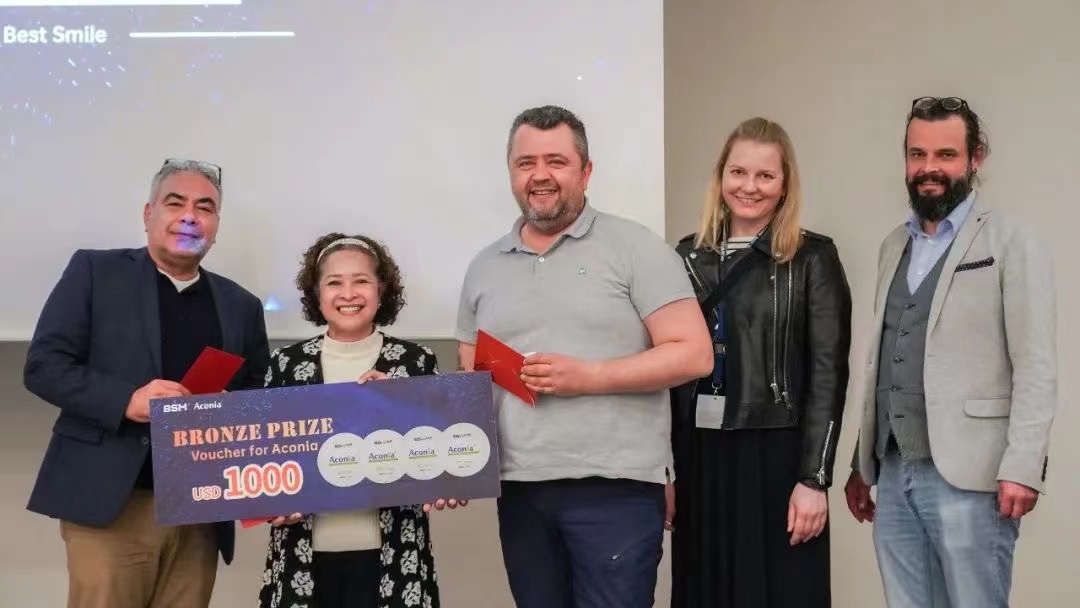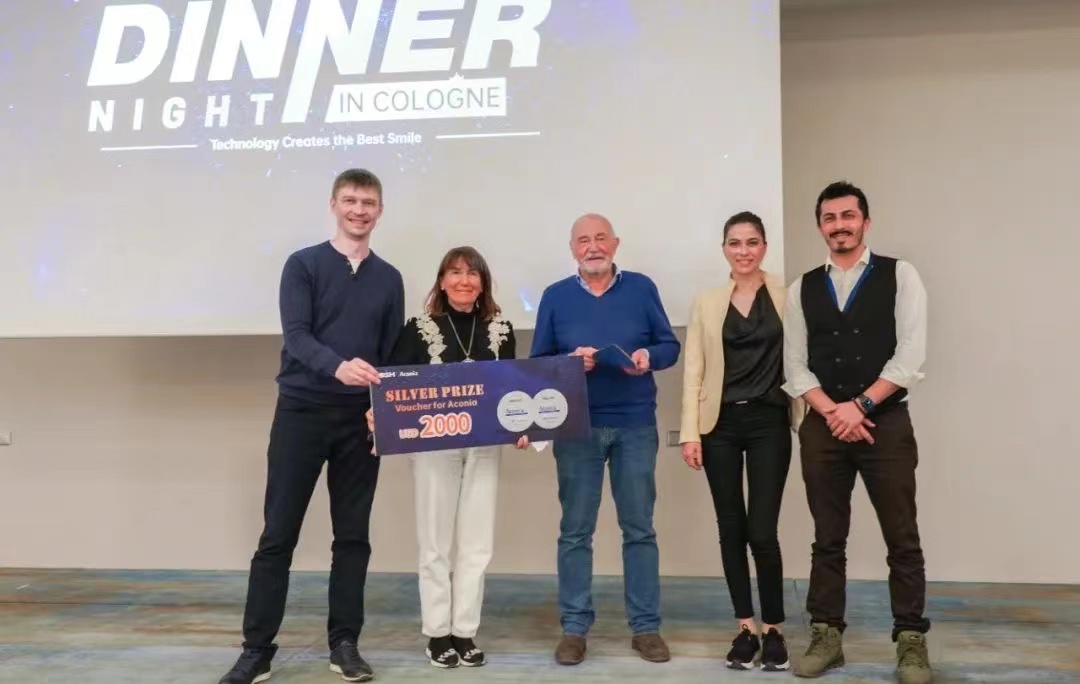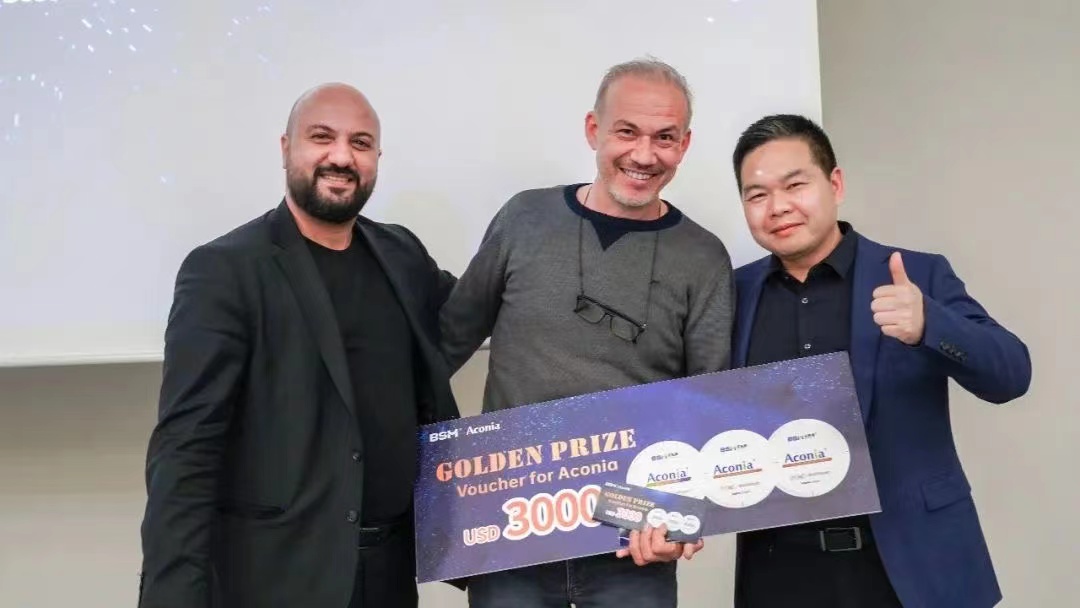 We believe with all of the support and trust emanated by them, we would contribute more to shape the dental future together.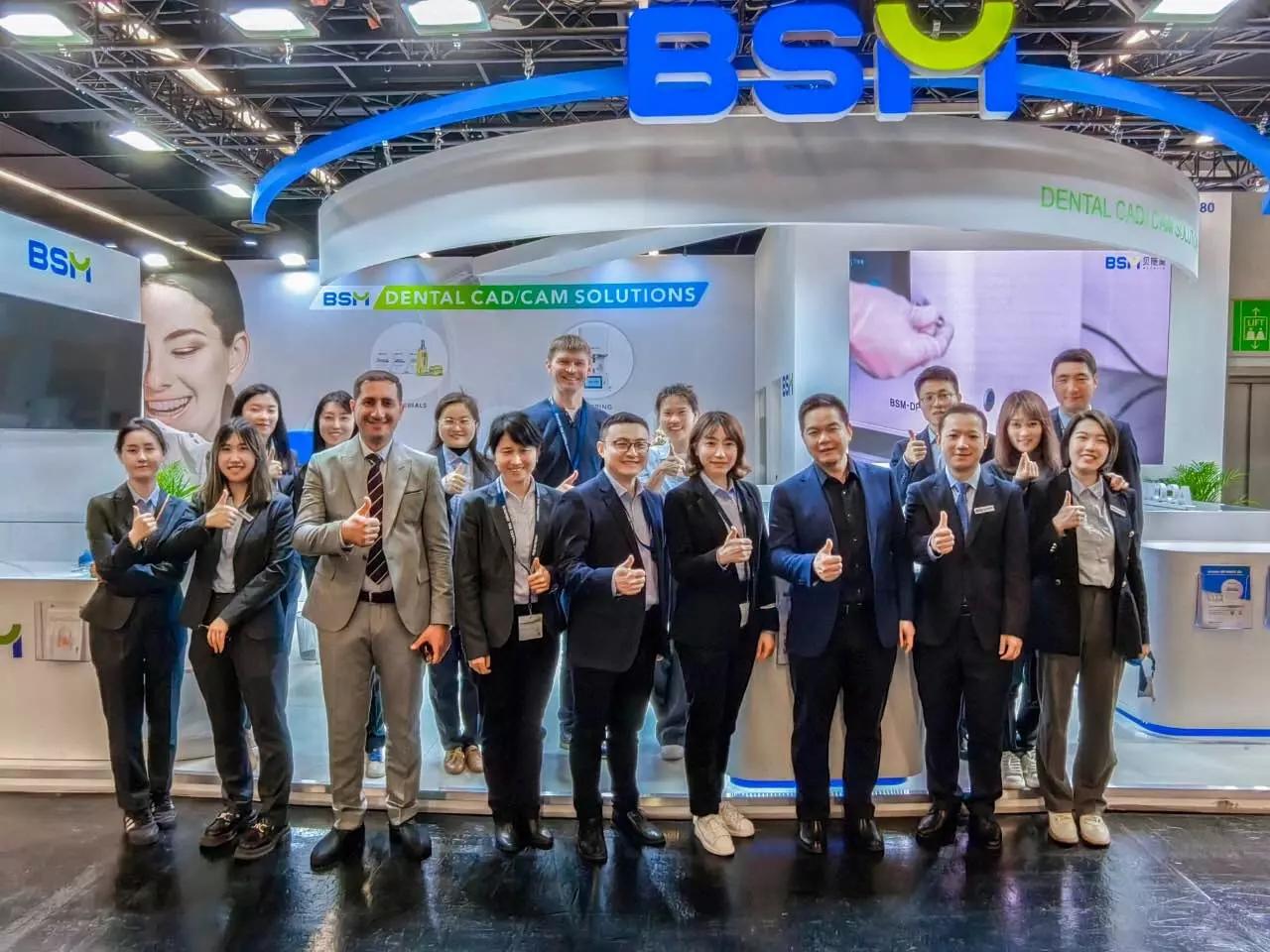 What an amazing IDS 2023.
We can't wait to meet all of you in IDS2025.
Let's together anticipate it with passion, vision, and innovation!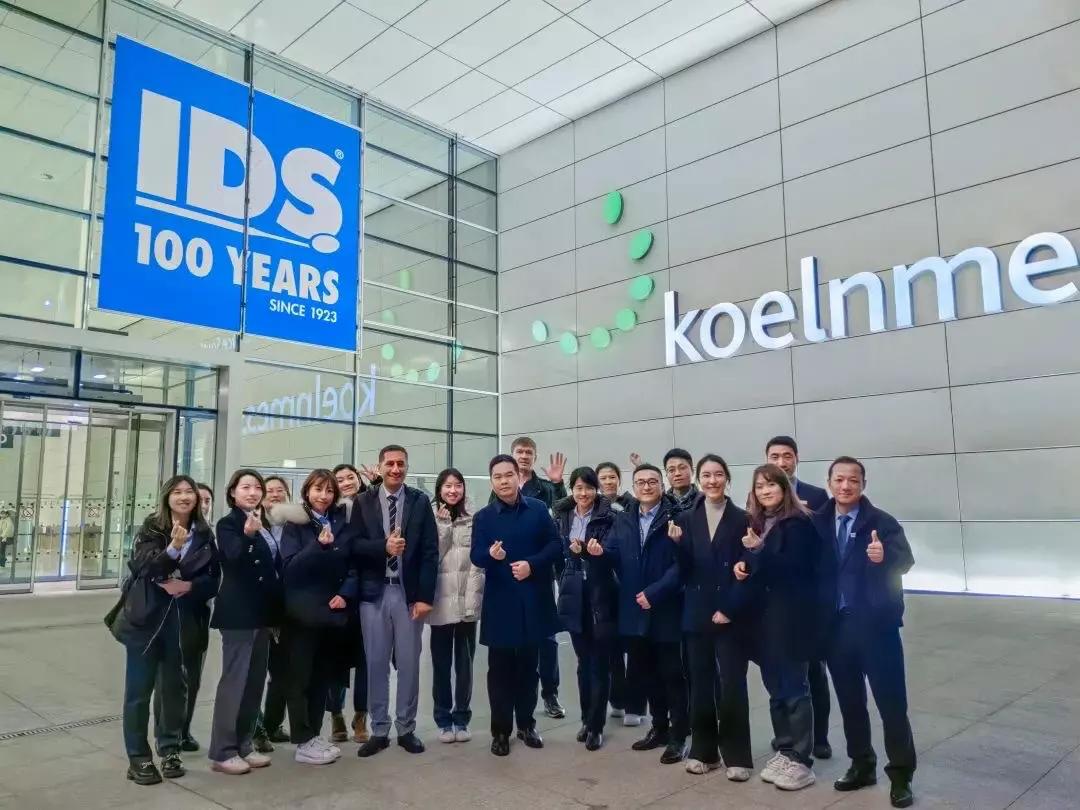 See you at IDS 2025!
Back to list