Besmile Q2 Quarterly Review and Q3 Upcoming Events
Q2 Review
*(Exciting)BSM New Production Facility initiated the official operation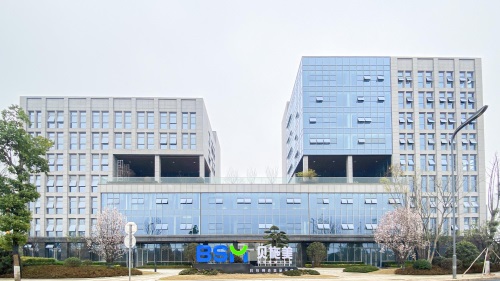 The most exciting news for Besmile in the second quarter is that our new base starts the operation . Besmile is entering a new chapter with the empowerment of the new production facility.
The facility will be used as the R&D and manufacturing center of all ceramic cad/cam materials, digital cad/cam equipment and implant related bio-materials and will also be the location of our sales and marketing teams, as well as the maintenance and training centre.
Our manufacturing capability is greatly expanded and our efficient delivery would be greatly ensured with the new facility. We could provide the manufacturing capacity with 1.5 million + pcs of zirconia discs, 1.2 million+pcs of glass ceramics,2 million pcs of custom abutments (Titanium premill included) and 1,000+ pcs of digital dental equipment per year thanks to the full-automatic production lines within our new facility.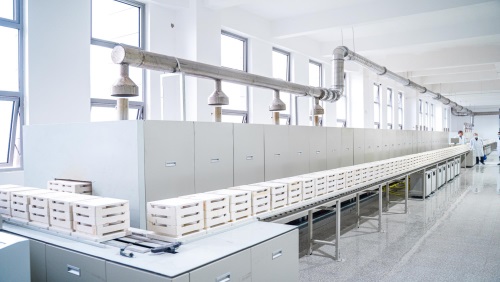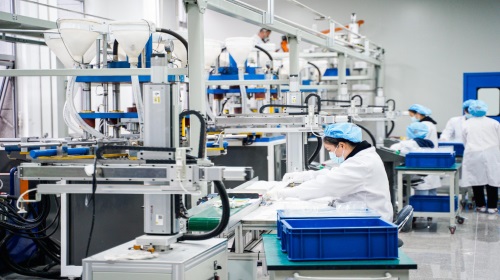 We welcome our customers worldwide to visit us :
BSM New Production Facility
Address: No.9, Sec.2, Shengwucheng North Rd, Tianfu International Bio-Town, Shuangliu District, Chengdu 610200, China
The nearby airports:
Chengdu Tianfu International Airport,about 59 km
Shuangliu International Airport,about 21 km
*A wonderful Aconia lecture at River City Study Group Summer Meeting 2023
Besmile with CDT&MDT Mr. Jean Harfouche brought a wonderful lecture about Aconia All on X Digital Procedures A to Z to the dental professionals in San Antonio,Texas, USA.The lecture covered the procedures from impression to bite registration, design,milling, sintering and finishing, and the techniques used during the A to Z process with Aconia zirconia blanks.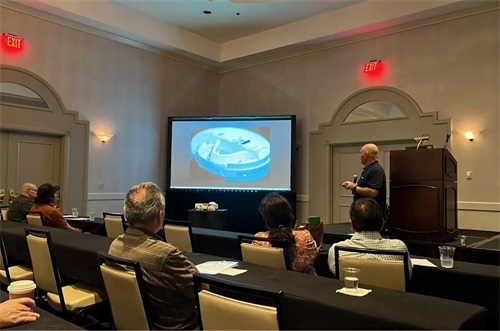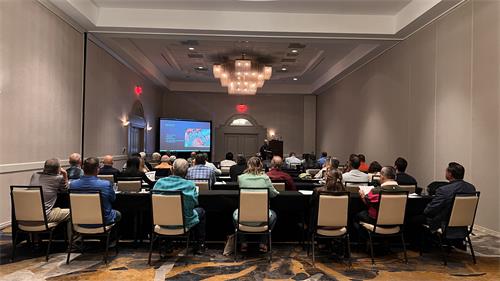 *Besmile Global Workshop-Uzbekistan & Vietnam Stops
Besmile continues the global workshop journey to provide hand-on training&interaction opportunities to our end-users, so that they could better know and use our products in Q2.During this quarter, we went to Uzbekistan and Vietnam.
We with our partners together conducted training courses about the techniques to color Aconia zirconia blanks with Aconia coloring liquid and tips while staining zirconia with Artamic Stain/Glaze.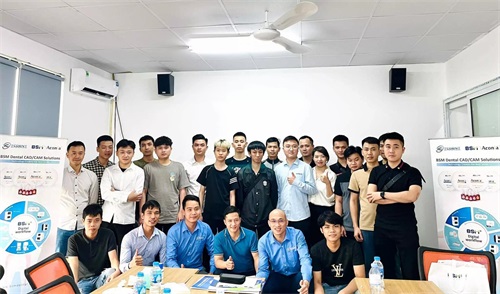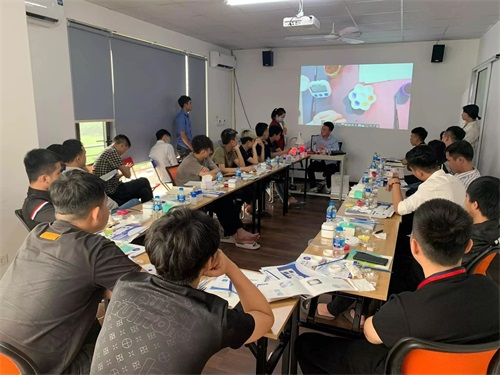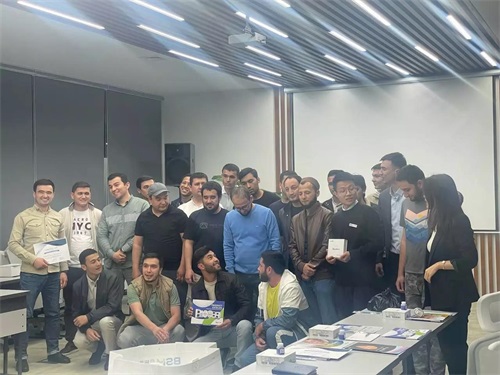 *Besmile at FDLA
Besmile, as one of FDLA's business partners attended the Southern States Symposium & Expo on June 9-10th., 2023. We brought our high-performance cad/cam materials Aconia zirconia blanks and Glazic lithium disilicate glass-ceramic, our Artamic esthetic stain/glaze system, and our super handy dental lab glazing furnace to the site, attracting great attention.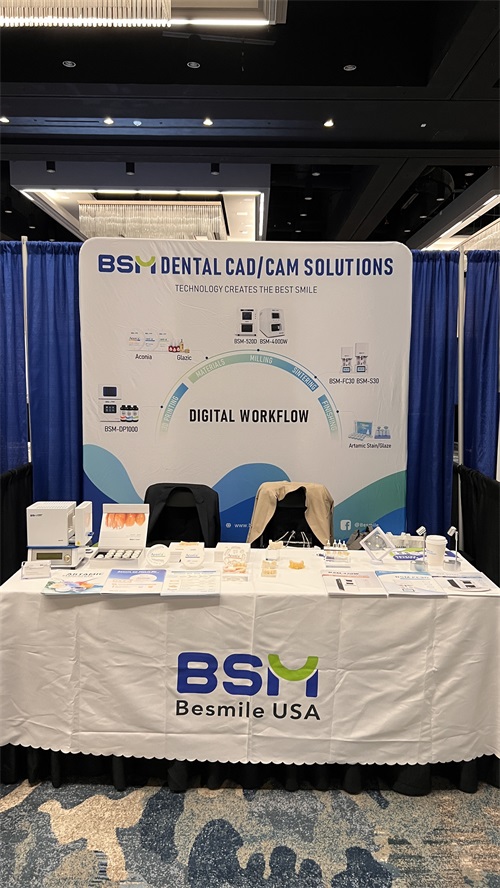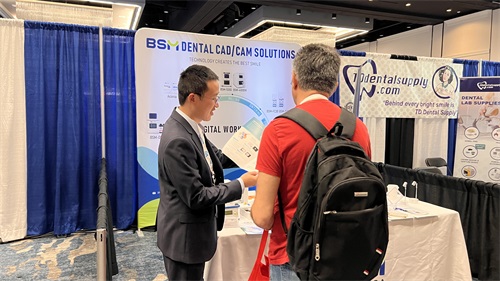 *Besmile at SinoDental 2023
Almost at the same time period of FDLA meeting, Besmile team showed at SinoDental 2023 in Beijing, China.We exhibited not only cad/cam materials, but also the whole digital workflow of BSM dental cad/cam solutions. Besides, our implant solutions are showcased. The onsite hot atmosphere could be felt by the crowd.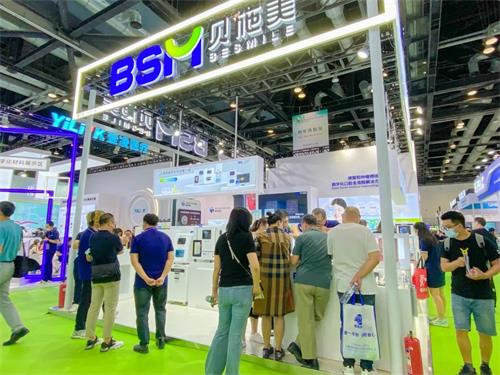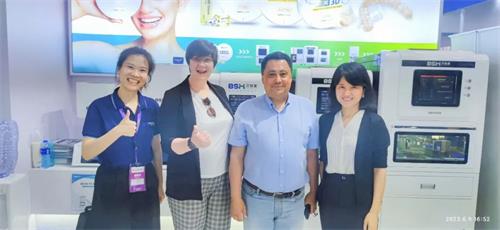 *Besmile at LAB DAY WEST 2023
On May 12-13th, Besmile once again exhibited at Lab Day East 2023. We showcased Aconia zirconia blanks, Glazic lithium disilicate glass ceramics , Artamic Stain/Glaze etc.Our stain/glaze set aroused lots of customers' interest.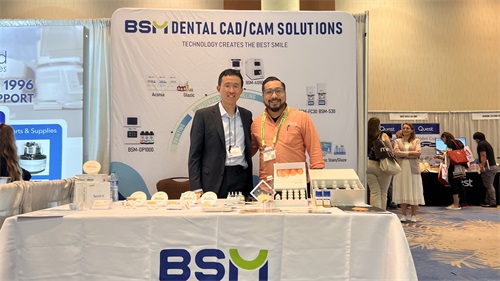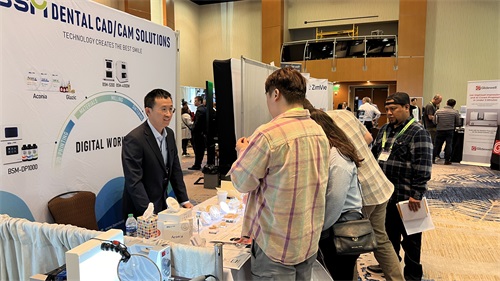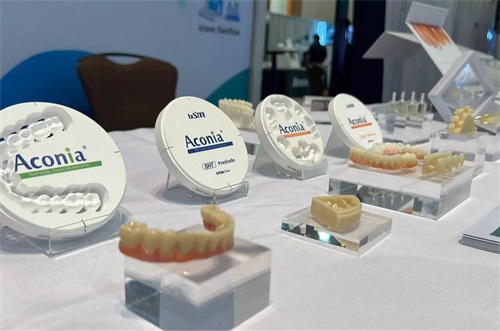 Besmile at TIHE 2023
Besmile attended TIHE 2023 in Uzbekistan on April 13th-15th. Apart form our popular cad/cam materials Aconia zirconia blanks &Glazic glass ceramic, our digital equipment-dental milling machine BSM-520D & zirconia sintering furnace BSM-FC30 are exhibited on site.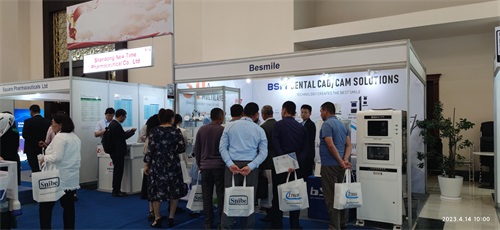 *Co-exhibition with our global partners
In addition to the above mentioned fantastic shows, Besmile with our global partners co-exhibited at IDEX 2023, ADT Taiwan, TDA 2023 and Dental Salon. Thank you for our partners' support and efforts to make BSM/Aconia to be known and used by more dental professionals.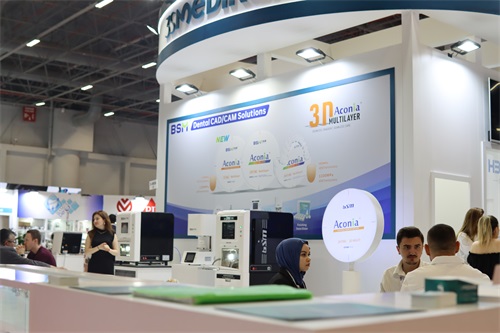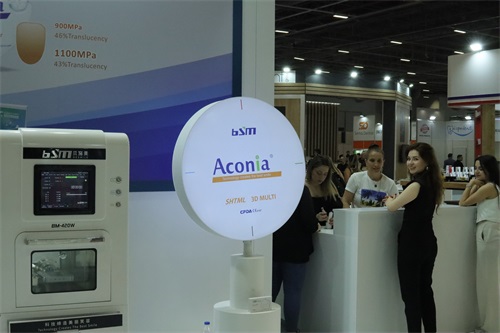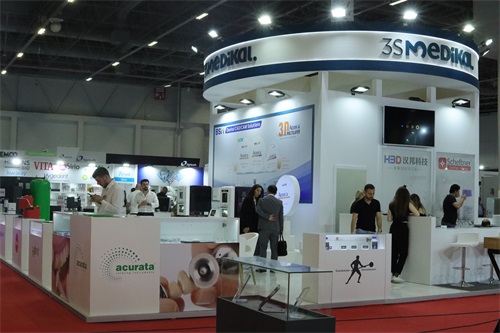 And thank you for the ones who paid visits to our booth. We felt so good to have in person communications with our partners, customers and product users after a long time gap because of the pandemic. We are looking forward to see your smiling faces again in the coming Q3.
Q3 Event Preview
*Besmile Dental America Inc. will open soon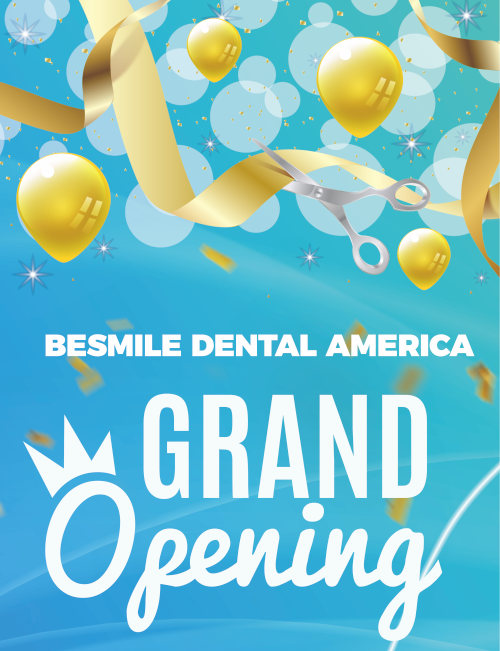 Besmile Dental America Inc., located at California, as an important subsidiary of Besmile, will open soon.
With the establishment of Besmile Dental America, local operation tailored to USA market will for sure make the delivery of of BSM/Aconia products much more faster and the service to customers more efficient.And it will certainly greatly enhance the interactions with the local dental professionals.
Welcome to reach us via the following contact:
Besmile Dental America:
Besmile Dental America Inc.
Address: 20311 Valley Blvd, Walnut, CA 91789
Tel: +1 626-921-5798
Email: admin@bsmdentalus.com
*Besmile will be at XXI Congreso International de Técnicos
On August 4th-6th, Besmile will attend XXI Congreso International de Técnicos para Técnicos y Dentistas in Mexico, which is a popular dental academic and commercial fair for manufacturers, dealers, dental technicians and dentists in Mexico and all over the world. Besmile will be at SALÓN YACATECUTLI. Piso 2°Stand 60 with CAD/CAM products and solutions.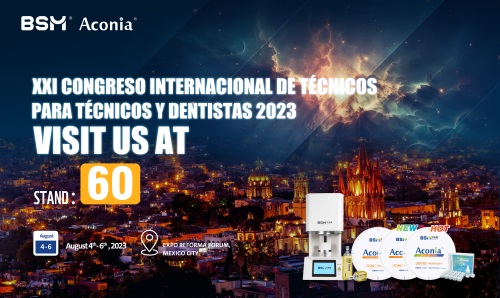 *Besmile will attend VIDEC 2023
Besmile will be at stand C20-C21 to showcase our Aconia zirconia blanks, CAD/CAM equipments and solutions on the occasion of VIDEC 2023 on August 17th-19th. Visit us at National Convention Center in Honai, Vietnam.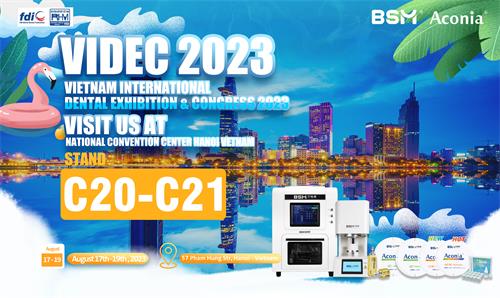 *Besmile will be at MIDEC 2023 with our partner
Besmile will attend MIDEC 2023 in Malaysia during August 4th-6th. In addition to our old friend Aconia zirconia blanks, new desktop DLP 3D printer BSM-DP1000 will be showcased on site. Visit us at stand 1112-1118 at Kuala Lumpur City Center, Malaysia.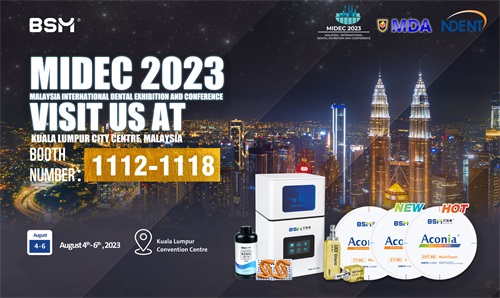 *Besmile Q3 Global Workshop
Besmile will take an academic journey to Taiwan in August. We will work together with our partner Song Tah Trading Co.,Ltd and Taipei Dental Technician Association to organize a one-day training course for the dental technicians in Taiwan on Aug.12th.
It is a great honor to invite the dental master, Mr. Yungyeh Chen( CEO of YH dental lab) and our technical manager Mr. XuSong Pan to conduct the courses together. The one-day course will cover the following topics:
⭐How to choose the required zirconia material for different restorations
⭐Precautions during production after selecting suitable materials
⭐The fine trimming techniques &tips sharing for finished products produced by CAD/CAM
⭐The coloring techniques&tips sharing for the restorations before sintering
Mr. Yungyeh Chen will perform the demo course during the one-day training. Why not join us to enjoy the esthetic journey to create the best smile?
Except Taiwan Workshop, there will be more fantastic academic courses on the way in Q3.
Just stay tuned.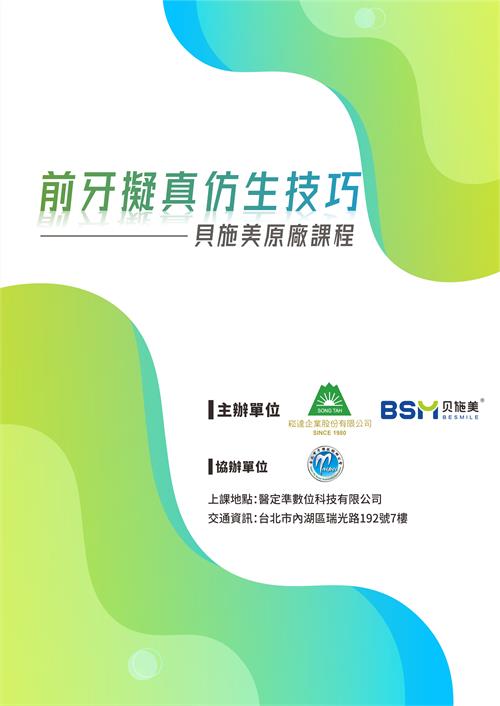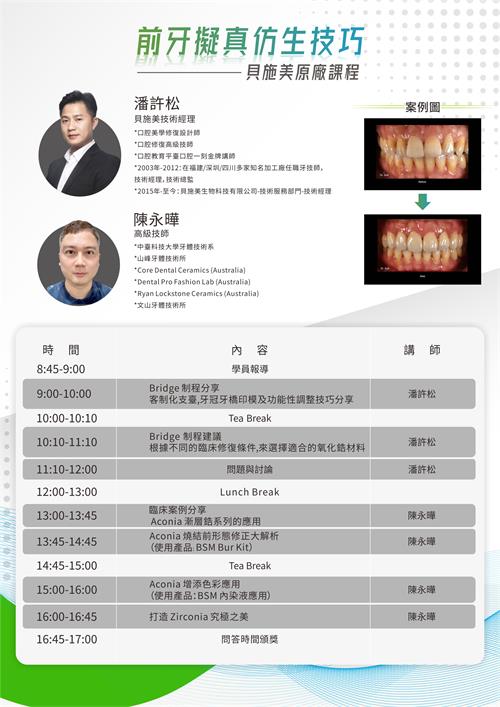 *(Hot) BSM Global Dental Master Cup
In this hot summer, we are planning a hot case competition cup- BSM Global Dental Master Cup, with the objective to build a platform for all the dental professionals to showcase their master dental work,to communicate and learn from each other, and to facilitate the technological innovations and development of the restorative and implant prosthetics.
The details will be unveiled soon in the coming Aug. We would like to invite all the dental technicians and dentists from the world to attend this dental master cup, where you will not only receive your individual achievements, but also enjoy the joy being part of the dental professional groups.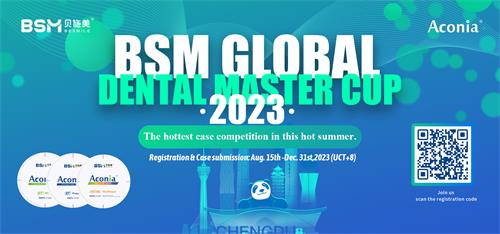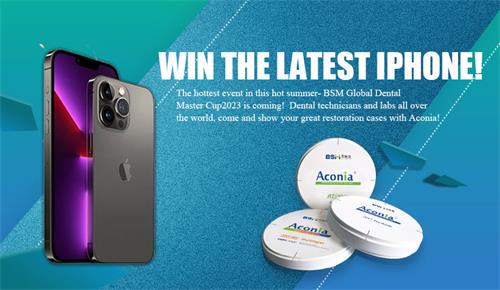 Back to list