Besmile Q3 Quarterly Review and Q4 Upcoming Events
* Besmile Dental America Inc. Grand Opening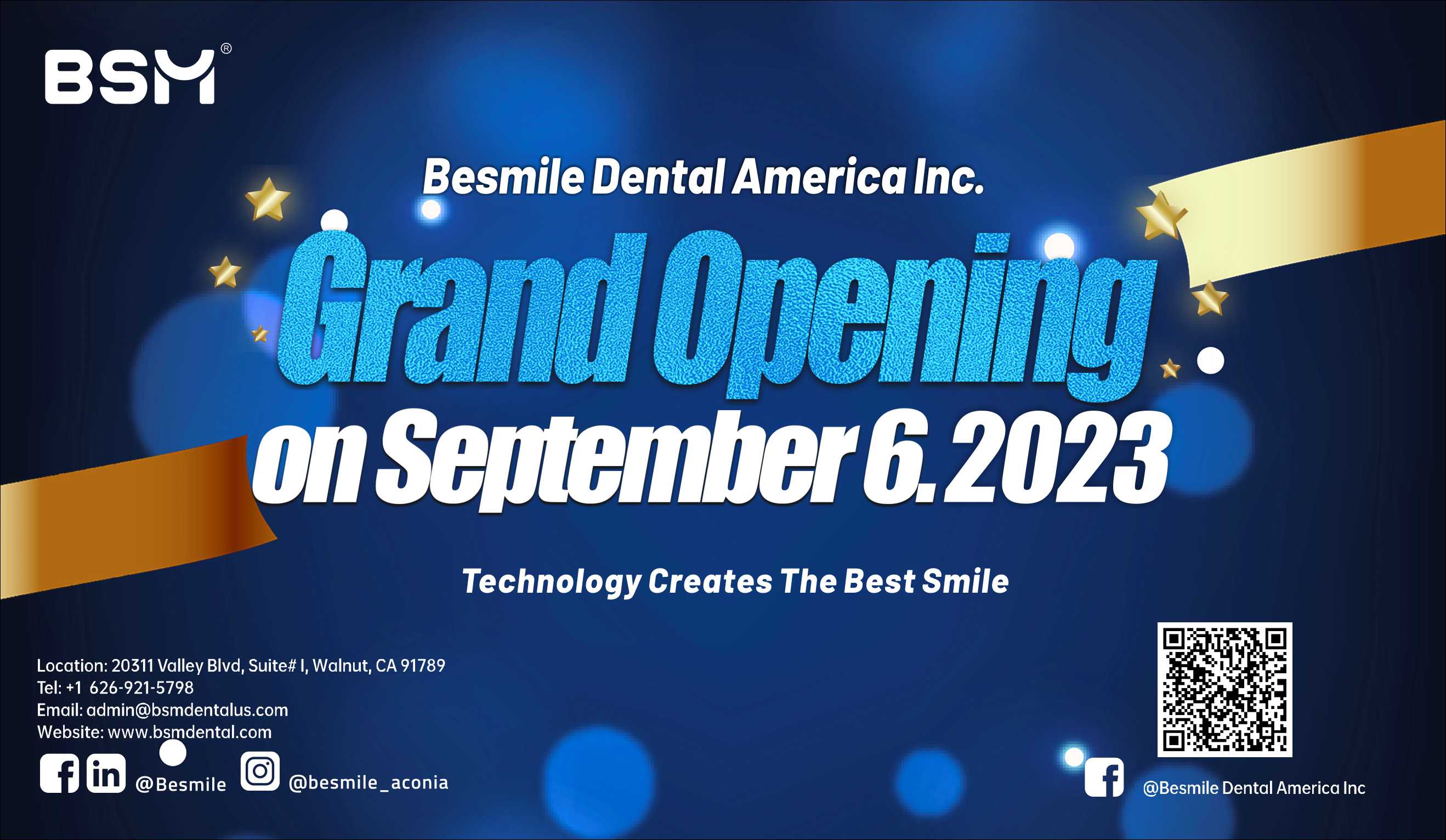 Besmile Dental America lnc. officially opened on September 6th , 2023. Besmile Dental America Inc. functions as a cad/cam exhibition center, and a local logistic center and an operation office. Its opening is part of our global marketing strategy and marks our proactive step into the global dental market.
We warmingly welcome local dental labs, dental clinics and all related dental professionals to visit us, to have in-deep exchanges about dental technology, and to build close business cooperation together for greater success.

A big promotion on Aconia SHT 3D multilayer zirconia blanks for local customers of the United States is undergoing to celebrate its grand opening. For more information, please contact:

Besmile Dental America Inc.
Location: 20311 Valley Blvd, Suite# I, Walnut, CA 91789
Tel:+1 626-921-5798
Email: admin@bsmdentalus.com
Website: www.bsmdental.com
*BSM initiated Global Dental Master Cup 2023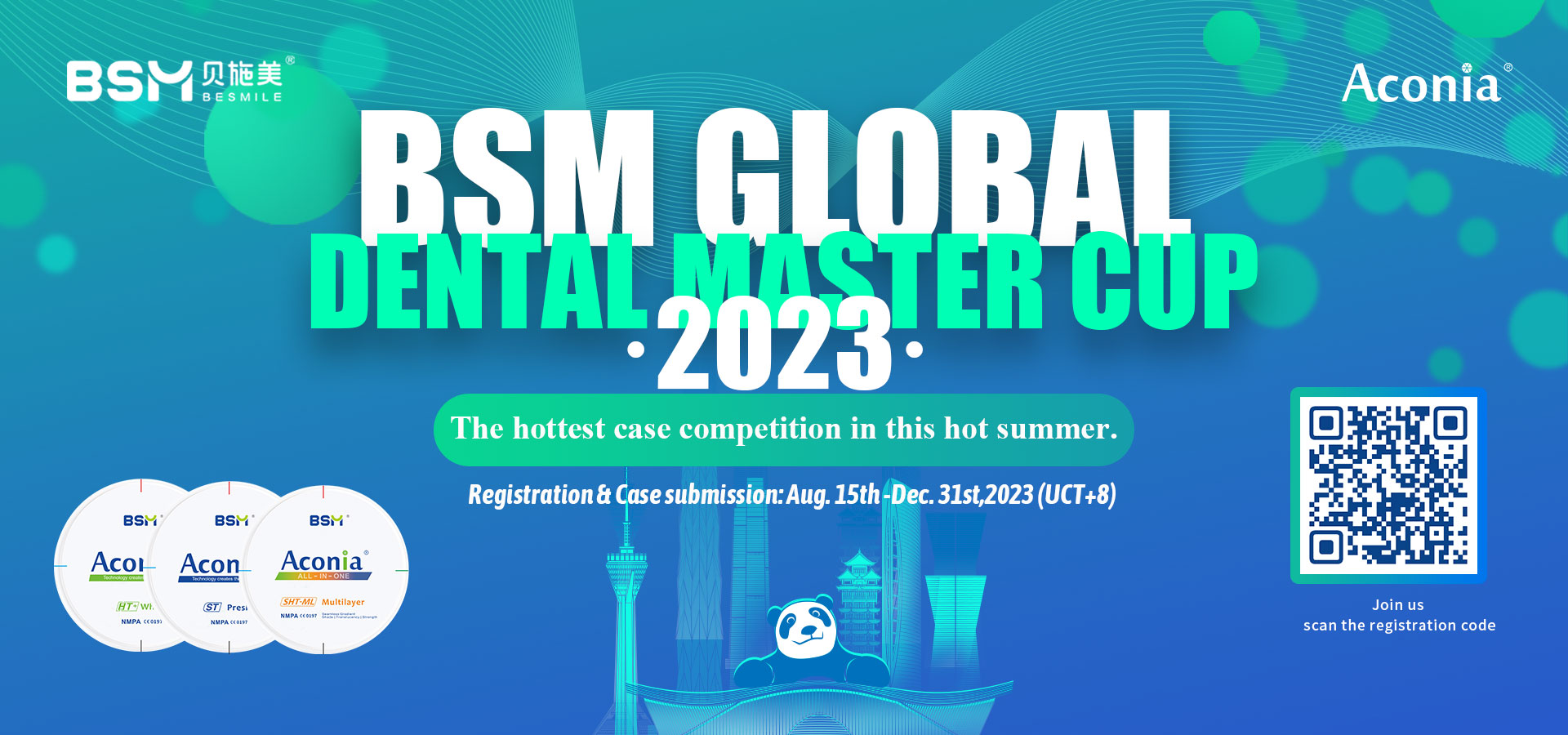 On August 15th, Besmile initiated the global case competition activity-BSM Global Dental Master Cup(BSM GDMC 2023).
With the objective to build a global professional platform for dental technicians and labs from all over the world to display the latest dental restorative science &technology, to showcase the excellent cases &studies, to learn and study the state-of-the-art dental techniques & tips, and to promote academic exchanges & interactions,we are expected to contribute to the technological innovations & development of the restorative dentistry.
It's still under hot registration till Dec.31st. Please refer to Dental Lab Products | Dental Lab Equipment Manufacturers - Besmile (bsmdental.com) for more information about this activity.
Welcome to join us in BSM GDMC 2023 to witness &enjoy this aesthetic splendor!
*Besmile at XXI Congreso Internacional De Techicos 2023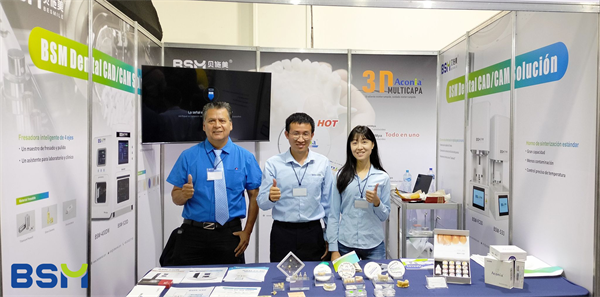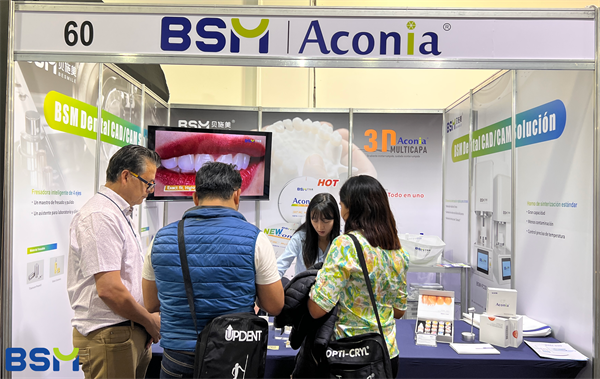 On Aug.4-6th, Besmile exhibited at XXI Congreso Internacional De Tecnicos Para Tecnicos Y Dentistas 2023. We showcased our Aconia zirconia blanks, Glazic glass ceramics, Artamic stain/glaze etc. We had a wonderful time to exchange the dental technology and trends with the local dental technicians and dentists.
Thank you for all the customers stopping by.
*Besmile at Malaysia International dental Exhibition &Congress 2023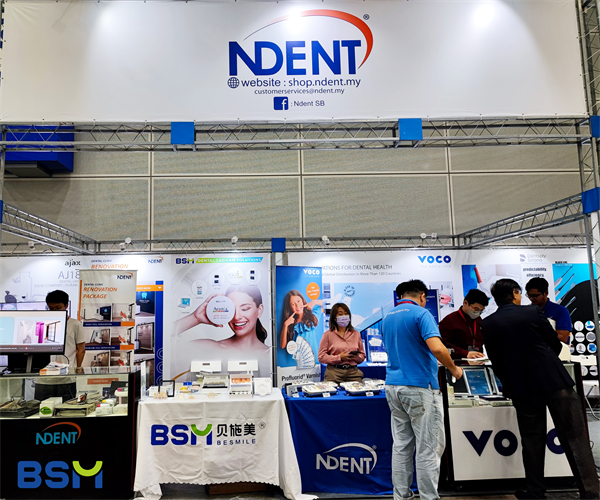 We attended Malaysia International Dental Exhibition and Conference(MIDEC 2023) with our partner NDENT in August.Apart from our Aconia zirconia blanks, Glazic glass ceramics , Artamic stain/glaze etc., our 3D printer BSM-DP1000 were presented at the first time on the show and attracted great attention.
*Besmile at Vietnam International Dental Exhibition&Congress 2023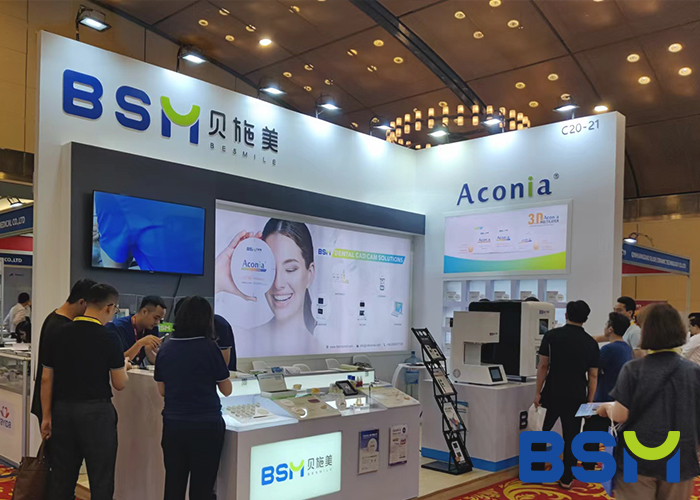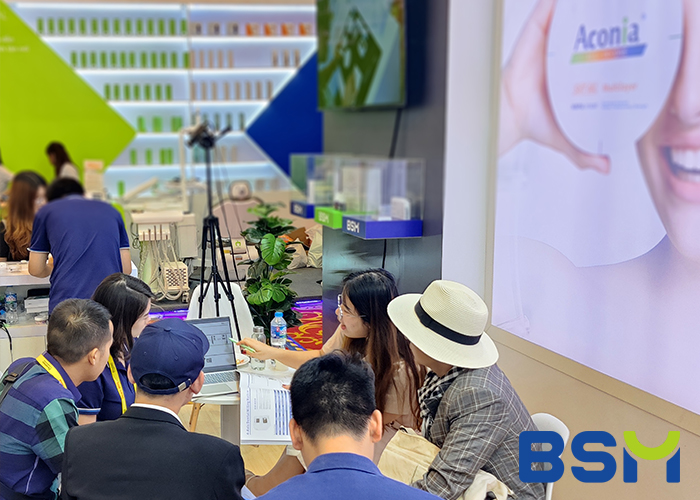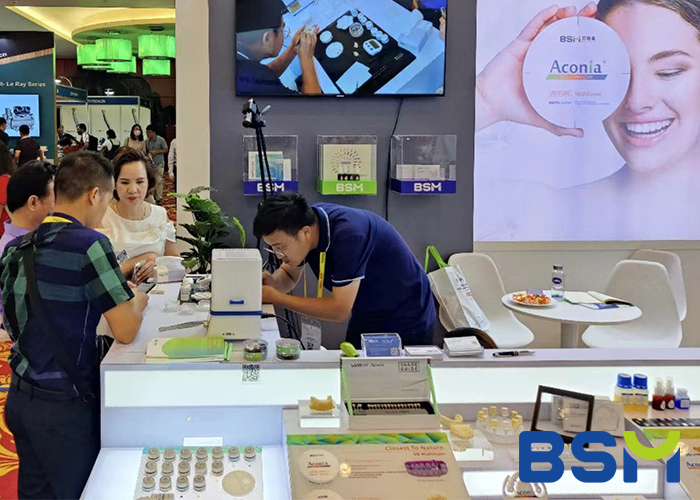 Back to VIDEC after 3 years, this year we happily brought our new Aconia ST 3D multilayer, our Glazic glass ceramics and Artamic stain/glaze.,our popular 5 axis milling machine BSM-520D and the zirconia fast sintering furnace BSM-FC30 to the exhibition. We would like to extend our heartfelt gratitude to all the valued delegates for your contributions to making Besmile's VIDEC trip a fabulous event to date.
*Besmile Global Workshop-Taiwan stop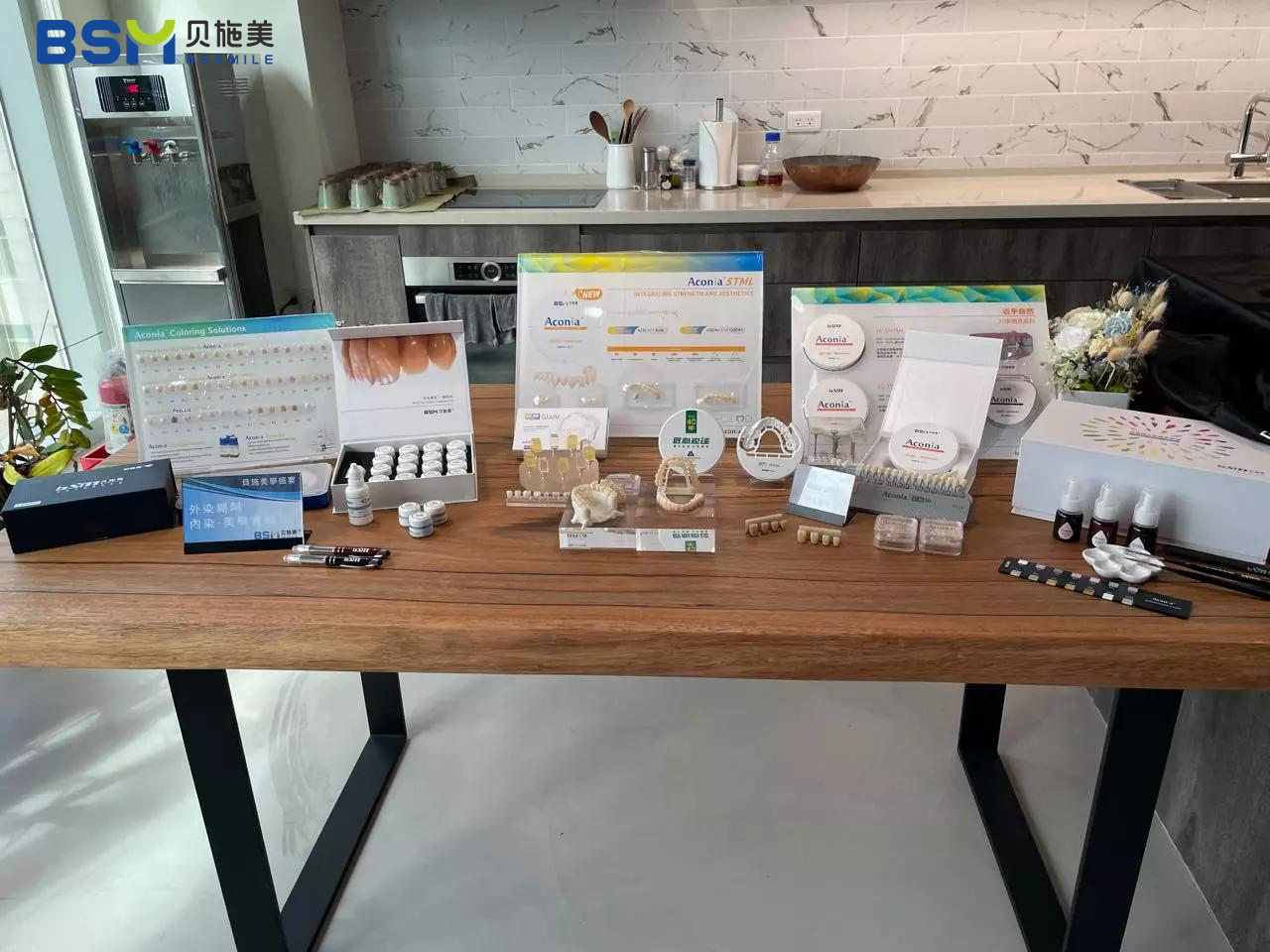 Besmile finished the workshop in Taiwan successfully.Thank Mr Pan Xusong (BSM Technical Manger) and DT. Chen Yungyeh from YH Dental Lab bringing us a fabulous lecture and the perfect anterior aesthetic restoration case with Aconia zirconia blanks. Also many thanks to everyone who came out and made this event a blast, we'll see you next time!

*Besmile at China Dental Show 2023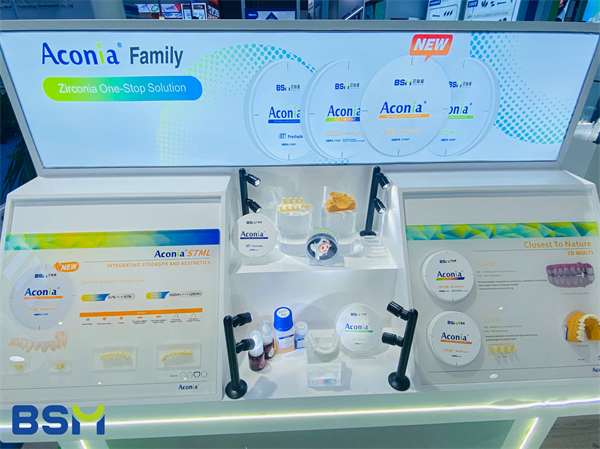 Besmile made our marvelous days at 2023 China Dental Show in the end of September.Presented our whole digital dental solution workflow, many customers were attracted.The hot atmosphere at CDS impressed us a lot.
Q4 Upcoming Events:
*BSM 10-Year Anniversary Celebration &1st "Smile Dental" Global Partner Conference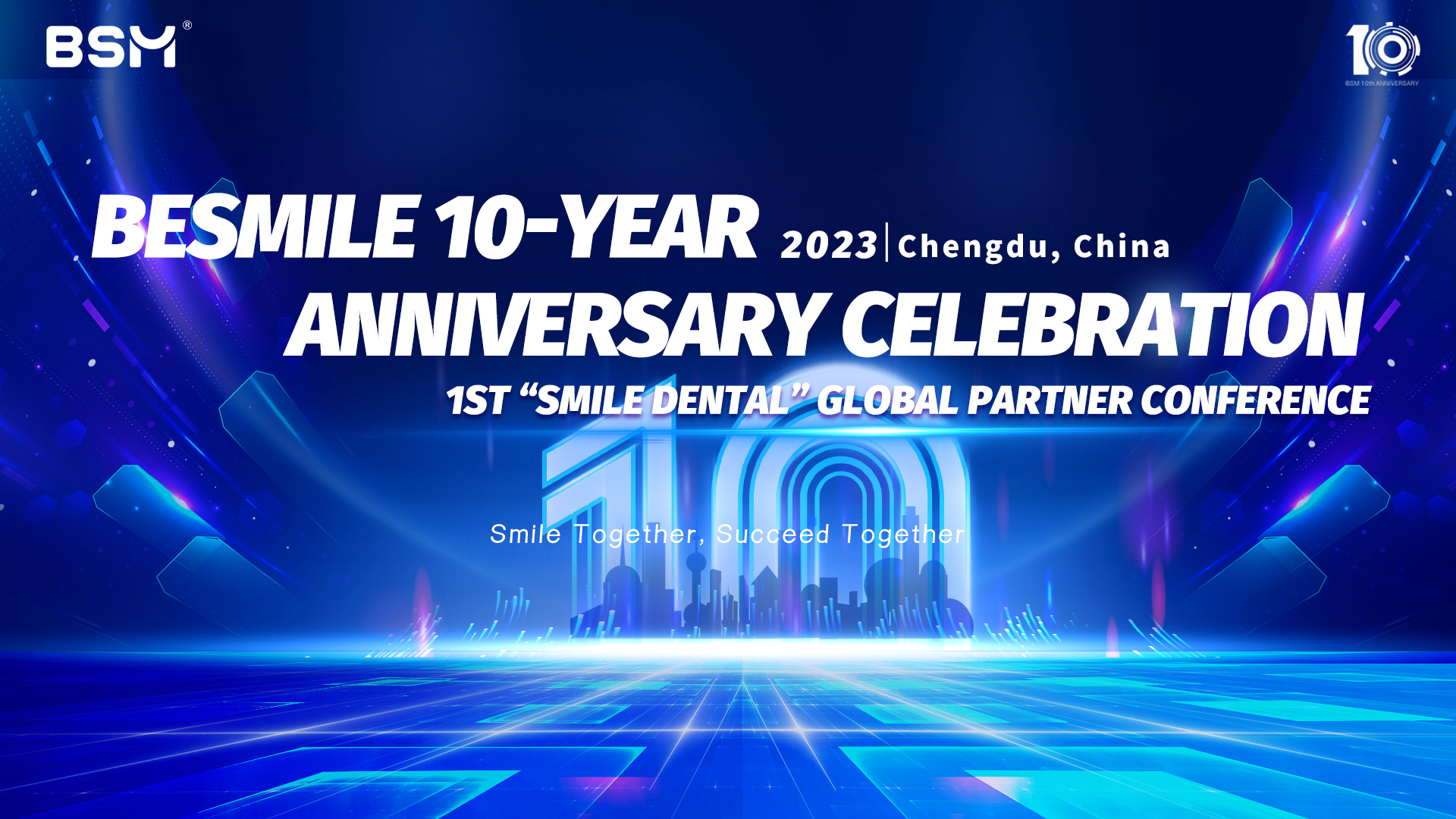 We are thrilled to share with you the news that Besmile Dental has made its way to 10 years old.
From November 7th to 10th, Besmile is planning to hold " BESMILE 10 Year Anniversary Celebration and 1st 'Smile Dental' Global Partner Conference " to express our deep and heartfelt gratitude for your loyal trust and unwavering support over the past 10 years, to deepen our precious partnership, and most importantly to explore the unlimited potential of development with you together.
Can't wait to see you all in this November, in Chengdu!
Let's smile together, succeed together!
*Besmile will be at Dentech China 2023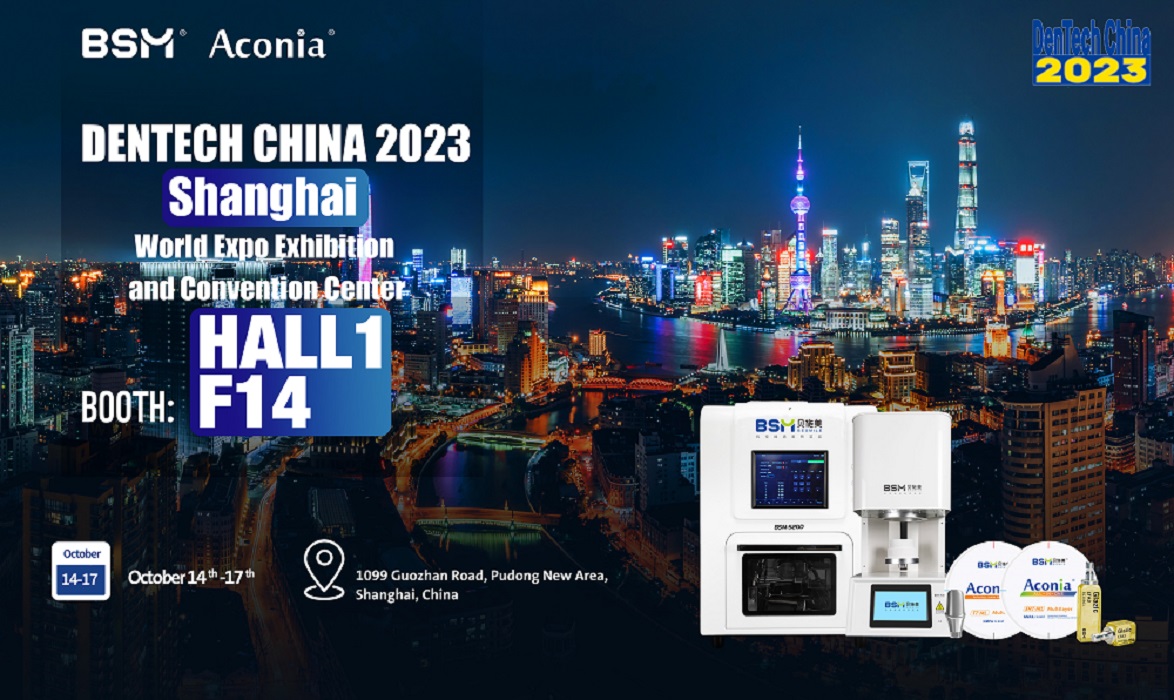 On October 14-17th, Besmile invites you to attend DENTECH CHINA 2023, a platform where we can communicate and exchange dental CAD/CAM experiences together! Come and join us at: Booth:Hall1,F14 Venue:World Expo Exhibition and Convention Center ,Shanghai

*Besmile will be at Italian Dental Show Colloquium Dental 2023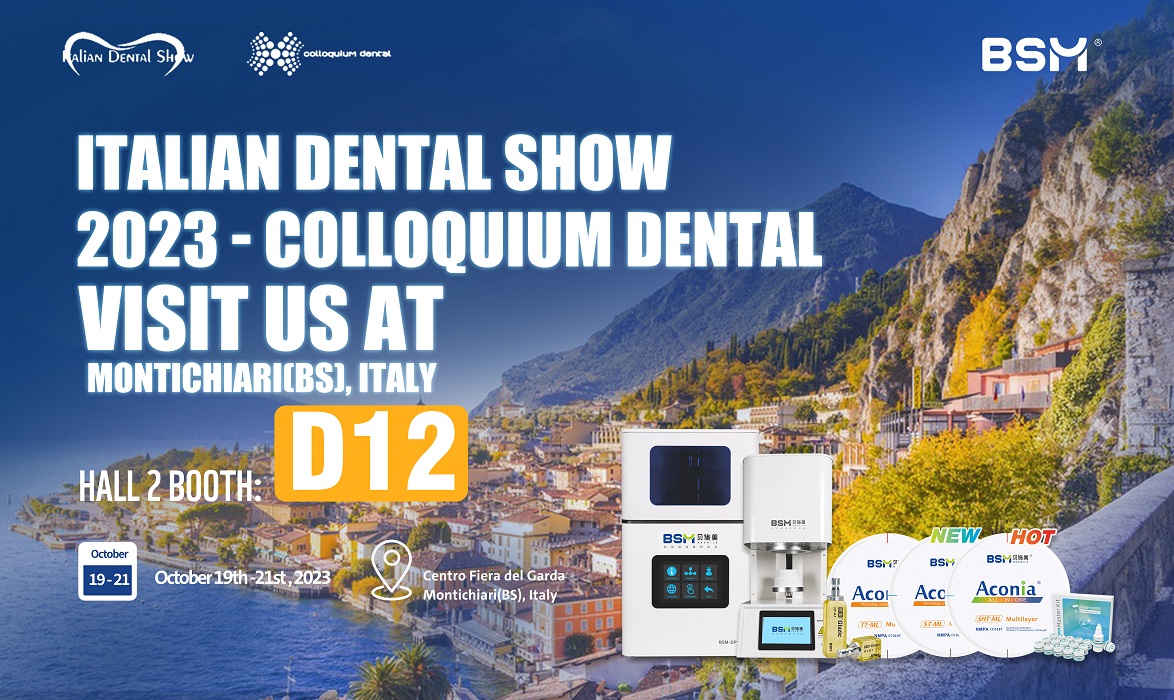 Besmile will present our CAD/CAM materials and equipment at ITALIAN DENTAL SHOW COLLOQUIUM DENTAL 2023 on October 19-21st.
Can't wait to see you all there!
*Besmile will be at Congrès de L'ADF 2023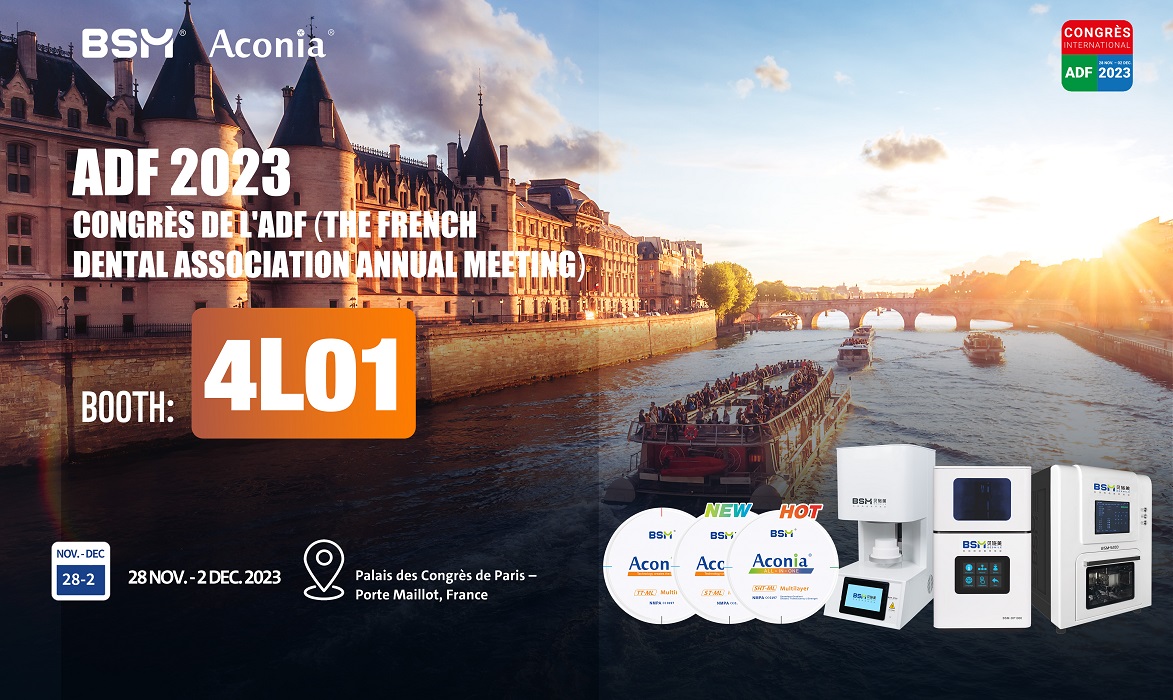 We will debut at Congrès de L'ADF in this November.So excited that we could have the chance to meet you all in France from Nov.28th to Dec.2nd! Hope besmile's first ADF trip will surprise you.
Make sure to stop by at our stand: 4L01!
Back to list