Besmile 10th anniversary & Ist "smile dental" global partner conference
Accompanying last decade, harvest made.
Gathering this Autumn, future towards.
From Nov.8th-Nov,10th, Besmile 10-year anniversary celebration & Ist"smile dental" global partner conference was successfully held in Chengdu, featuring the theme "Smile Together, Succeed Together. "We are truly elated to meet with 400+ global partners and customers in Chengdu, to engage in thoughtful discussions about the new opportunities of digital dentistry and to depict an exceptional future with mutually beneficial collaboration.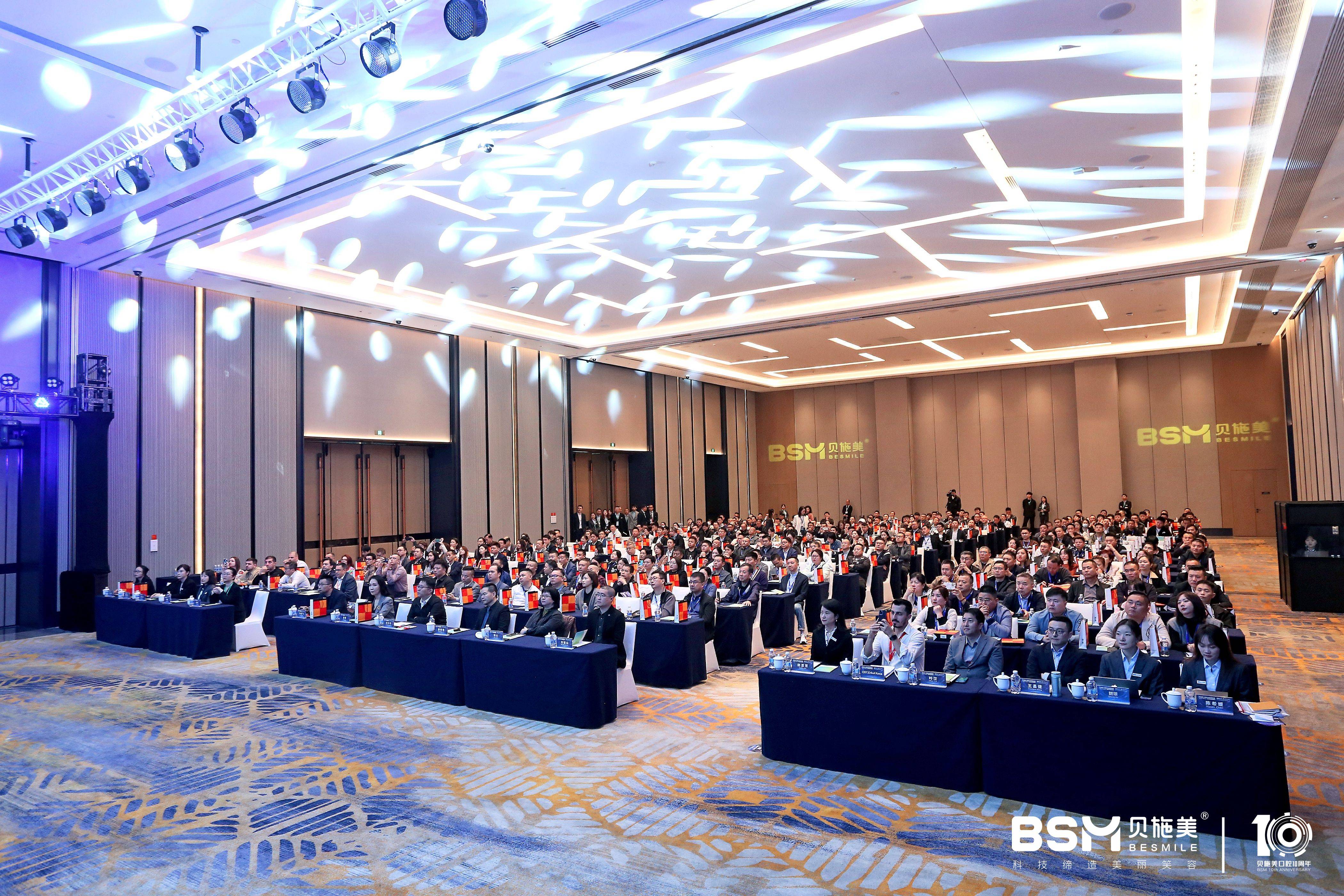 The founder&CEO of Besmile ,Mr.Jack Yan delivered a welcome speech to every valued partners came to our event.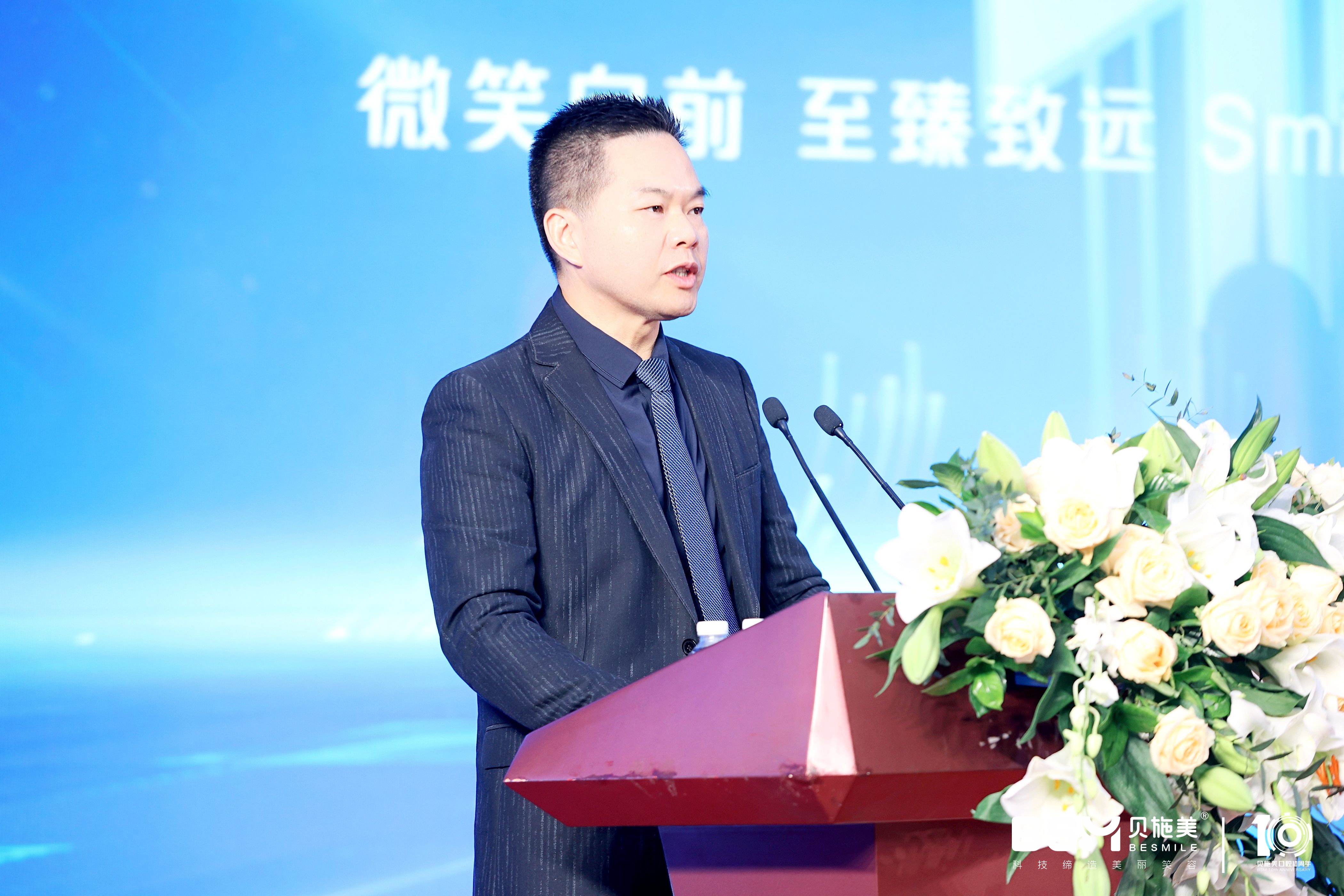 He expressed his warm welcome and sincere thanks to the partners who came from afar to attend the meeting. Mr. Yan emphasized that it is the support, understanding and collaboration of our partners during the past decade that has enabled Besmile to move forward. In the future, Besmile will continue to unswervingly promote scientific and technological innovation and product upgrading and is committed to providing global users with better product experience and more professional service support.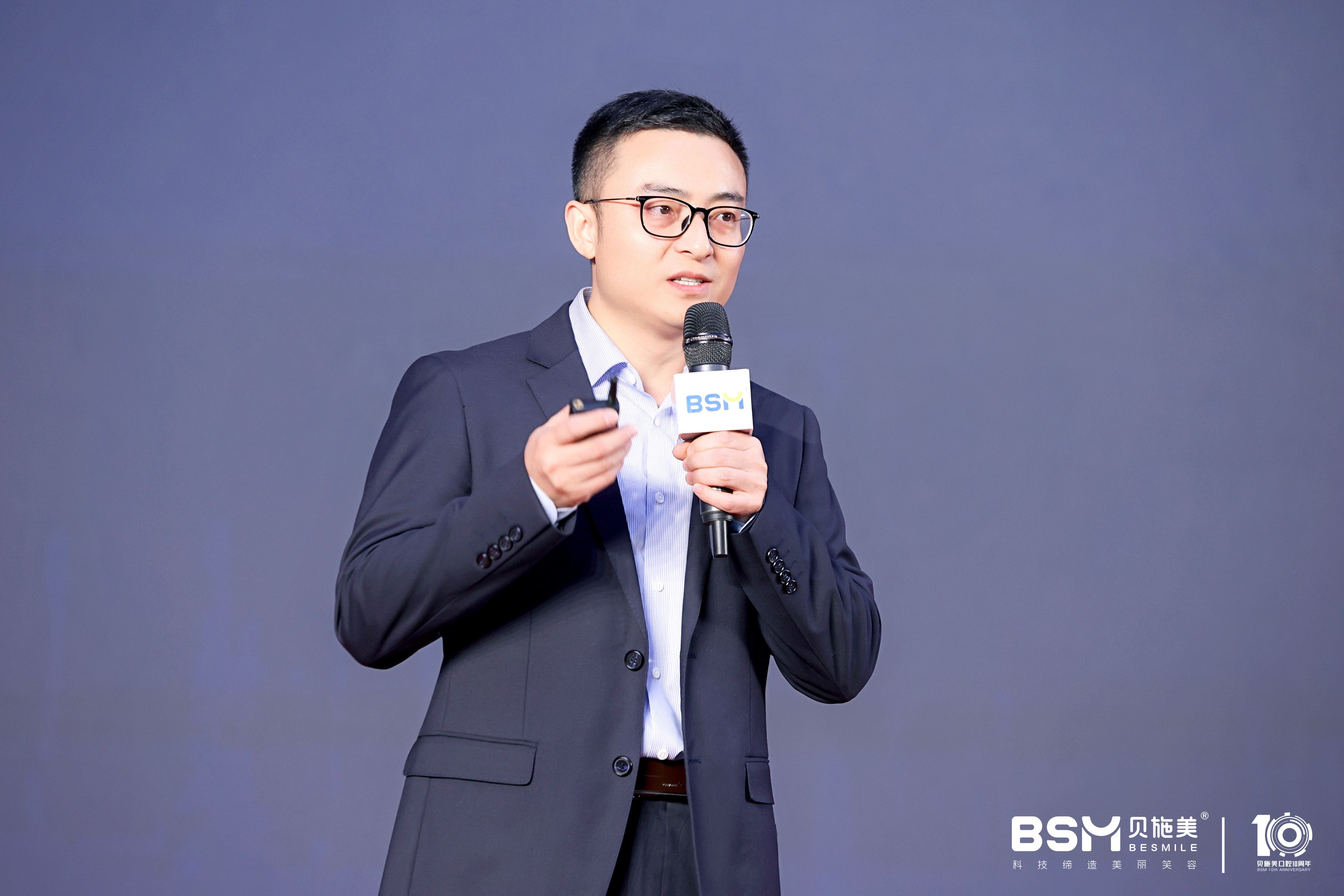 During the meeting, Mr. Wang Changjian, Product R&D Director of Besmile delivered a speech with the theme of "Building a customer-centric product portfolio", introducing Besmile's outstanding achievements in the field of dental prosthetics, implantology and biomaterials respectively.
Over the past ten years, Besmile has been focusing on the consistent research and development, advanced manufacturing, and continuous upgrading & optimization of dental cad/cam materials(Zirconia, Glass Ceramics, etc.), digital dental equipment(milling machines, sintering furnaces, etc.) and implants. Meanwhile, Besmile has also planned the next-generation products such as intraoral scanners to complete the full-process digital solution.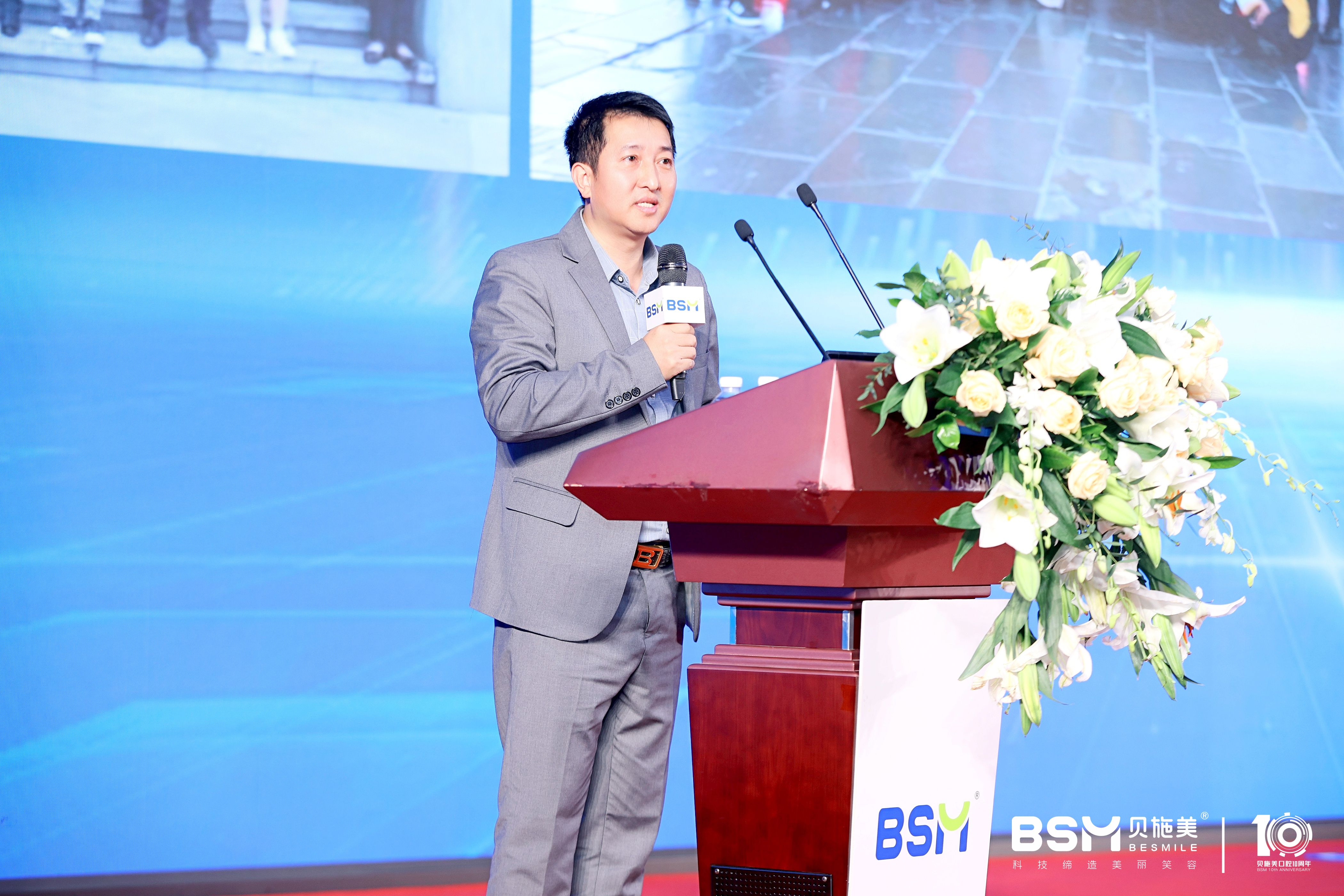 Next, Mr. Ye Han, the founder of Chinese dental entrepreneurs association of thinking & acting, analyzed the new situation and new stage of dentistry, also proposed that digitalization is the core competitiveness for dental enterprises.
Ms. Cathy Hu, International Business Director of Besmile, emphasized that we will continue to optimize and upgrade the existing solutions while researching and developing new technologies to "deepen innovation into Besmile's DNA".
Under the theme of "Smile Together, Succeed Together", we will keep optimizing business goals under shared values to cultivate long-term mutually beneficial partnerships worldwide. " said Ms.Cathy.Hu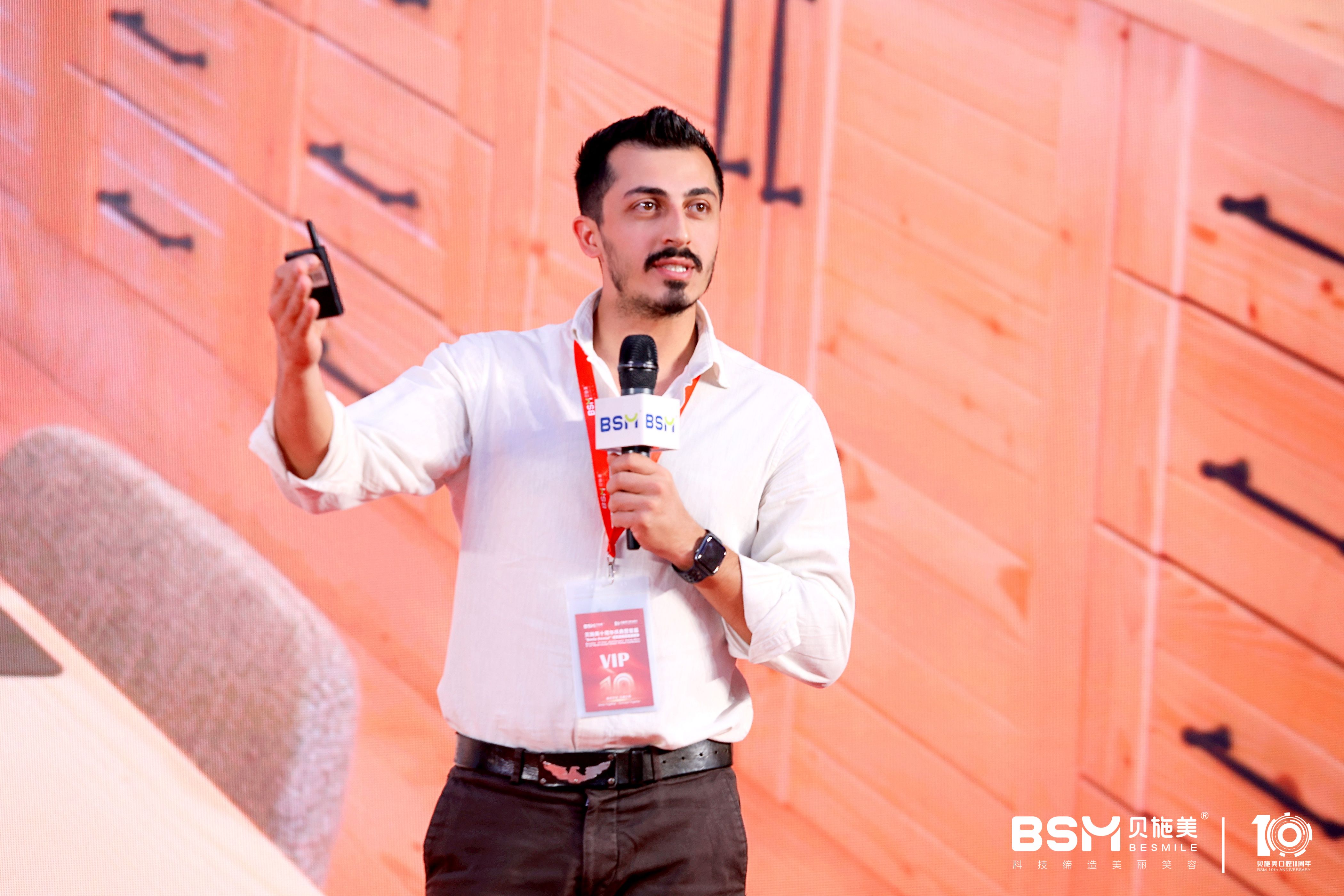 Afterwards, CDT. Erkut Koca, Besmile's Smile Ambassador, Member of N.A.T&N.F.R, and Certified Exocad Trainer elaborated on the concept of NAT and how the new digital technology application brings about changes in the workflow and efficiency enhancement, also shared a wonderful case study of the use of Aconia Zirconia and Artamic Stain/Glaze products, which won a round of applause from the attending guests.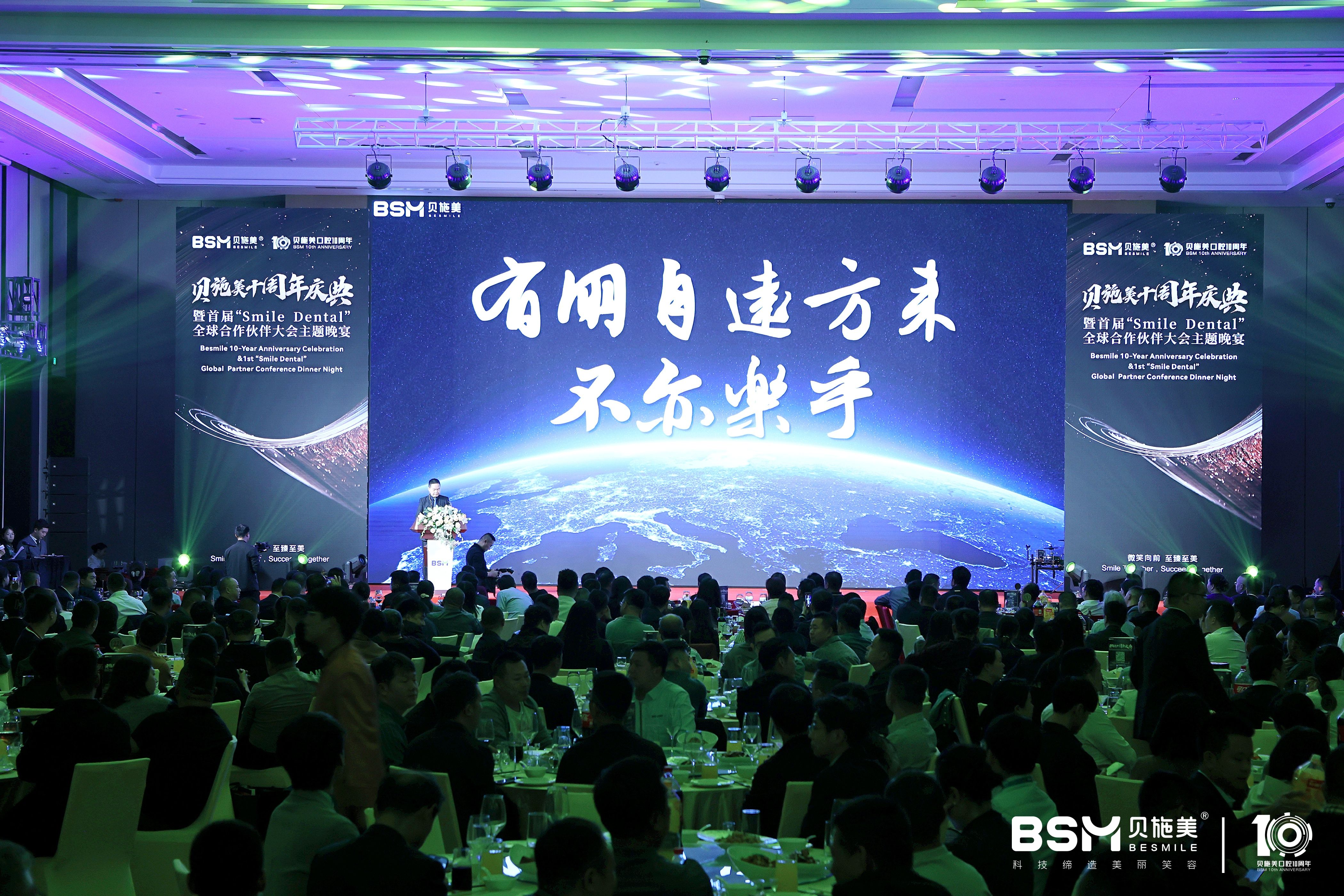 A wonderful banquet to celebrate the 10-year development of Besmile is convened. Mr. Jack Yan, Founder, and CEO of Besmile, delivered a speech for the dinner night, saying that Besmile will spare no efforts to deliver innovative products & solutions for global partners to cultivate a sustainable and mutually beneficial business ecosystem, so as to empower each and every of our partner to realize successful development in the coming future.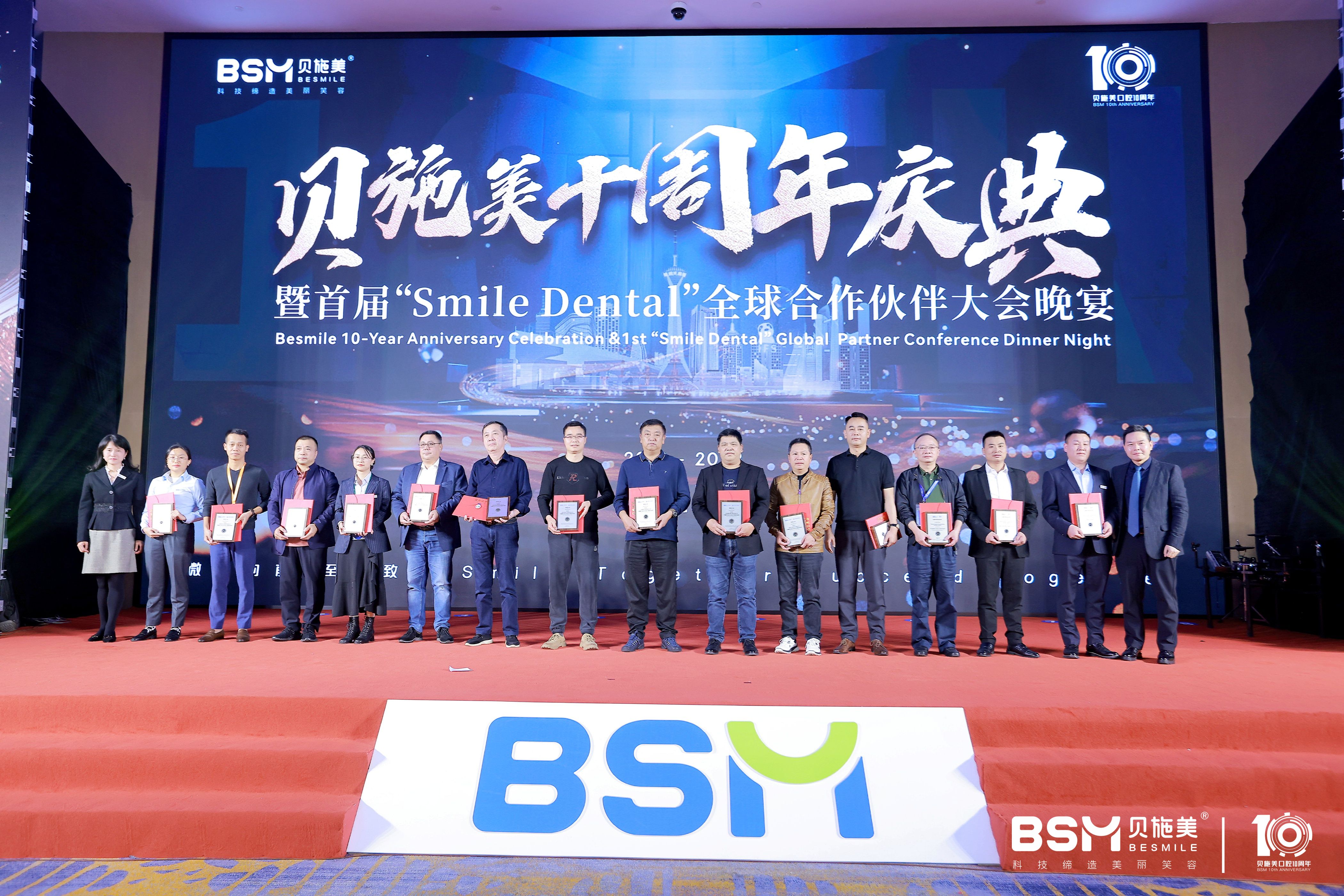 Besmile presented the 'Smile Dental 'Outstanding Partner and Special Partner Awards. These awards are not only a token of appreciation and recognition for our partners but also highlight the expectations for future cooperation.
During the dinner, wonderful cultural performances, interactive sessions, and multiple lucky draws in turn set off a wave of heat at the scene.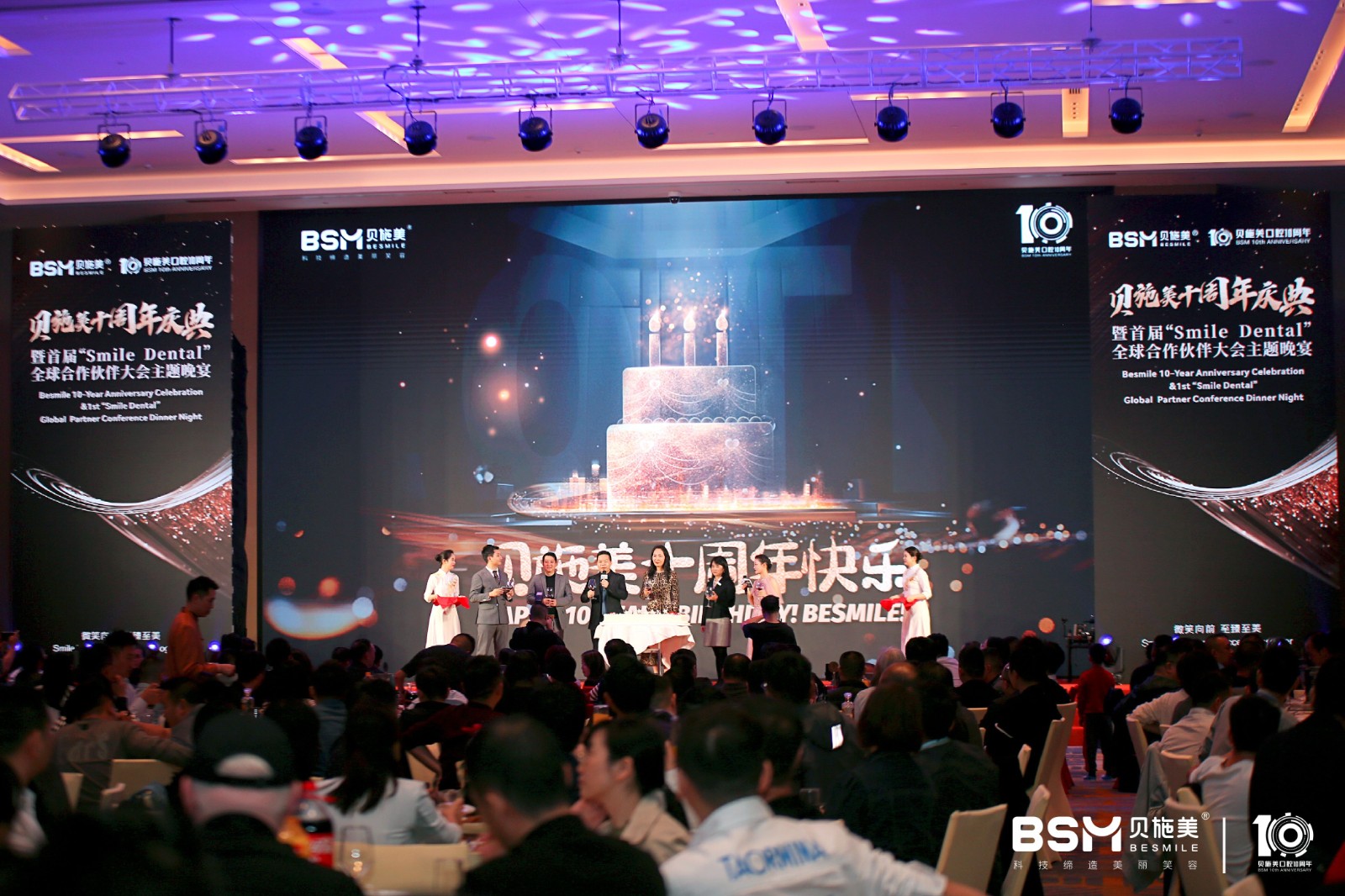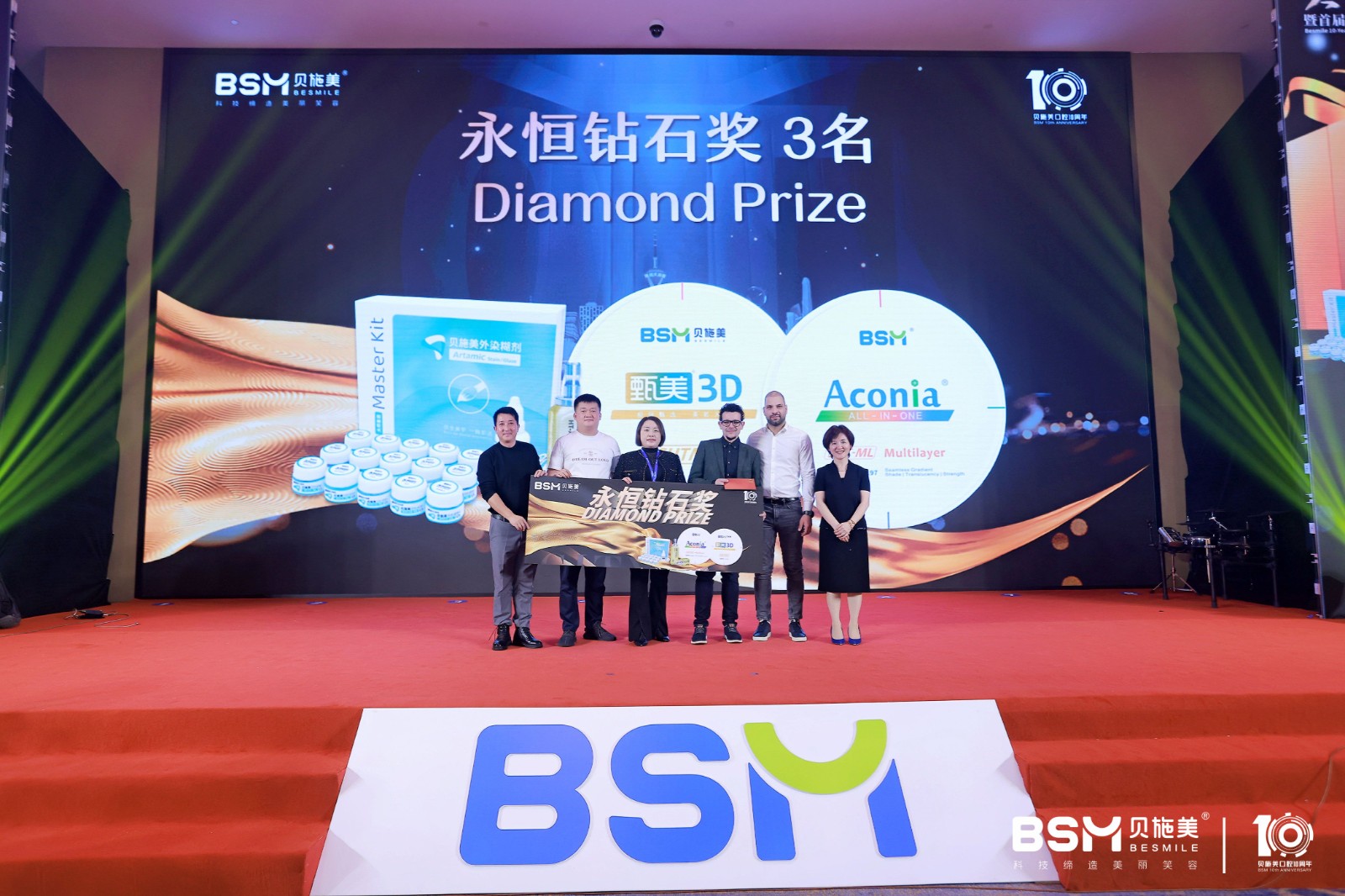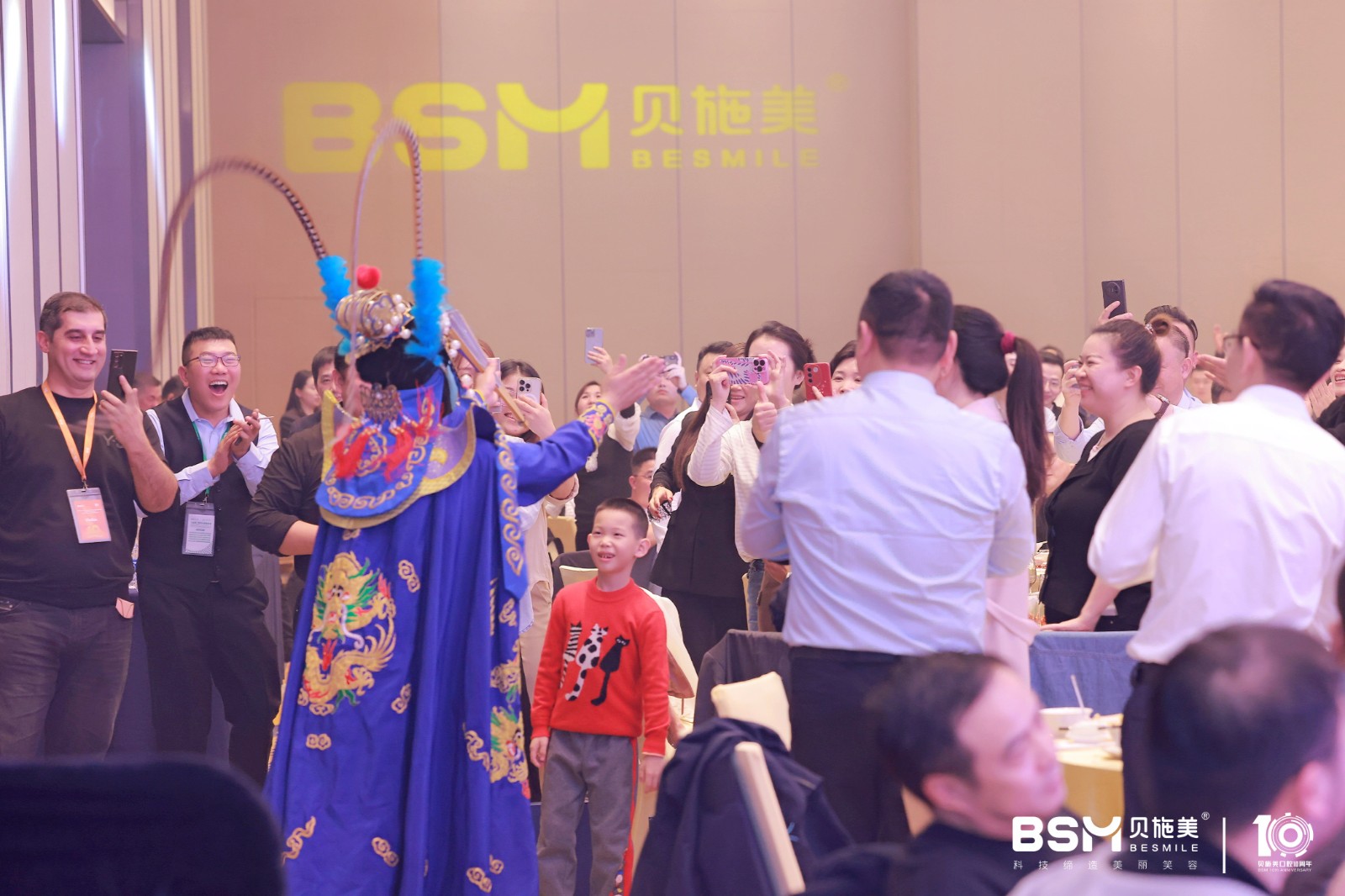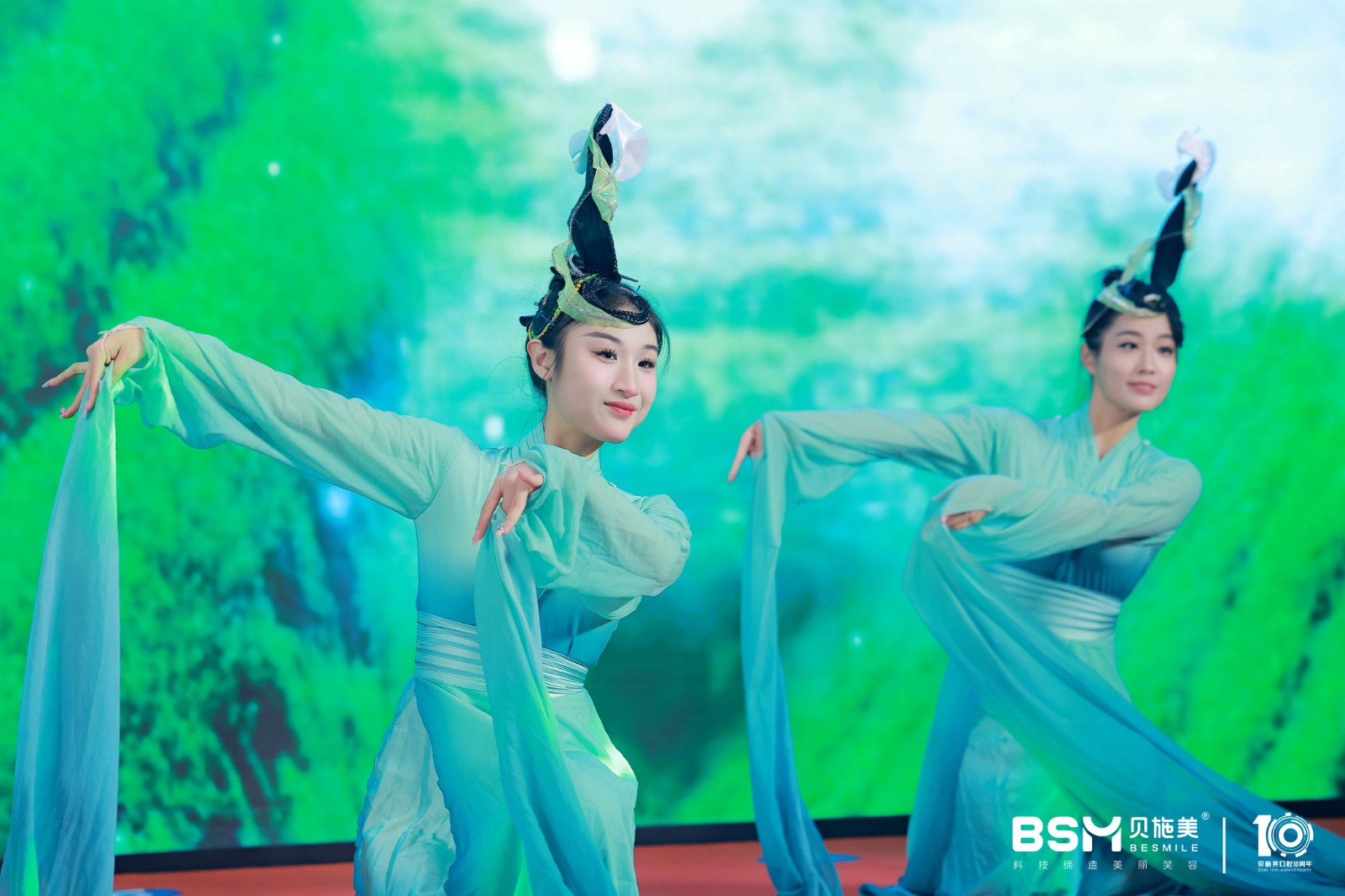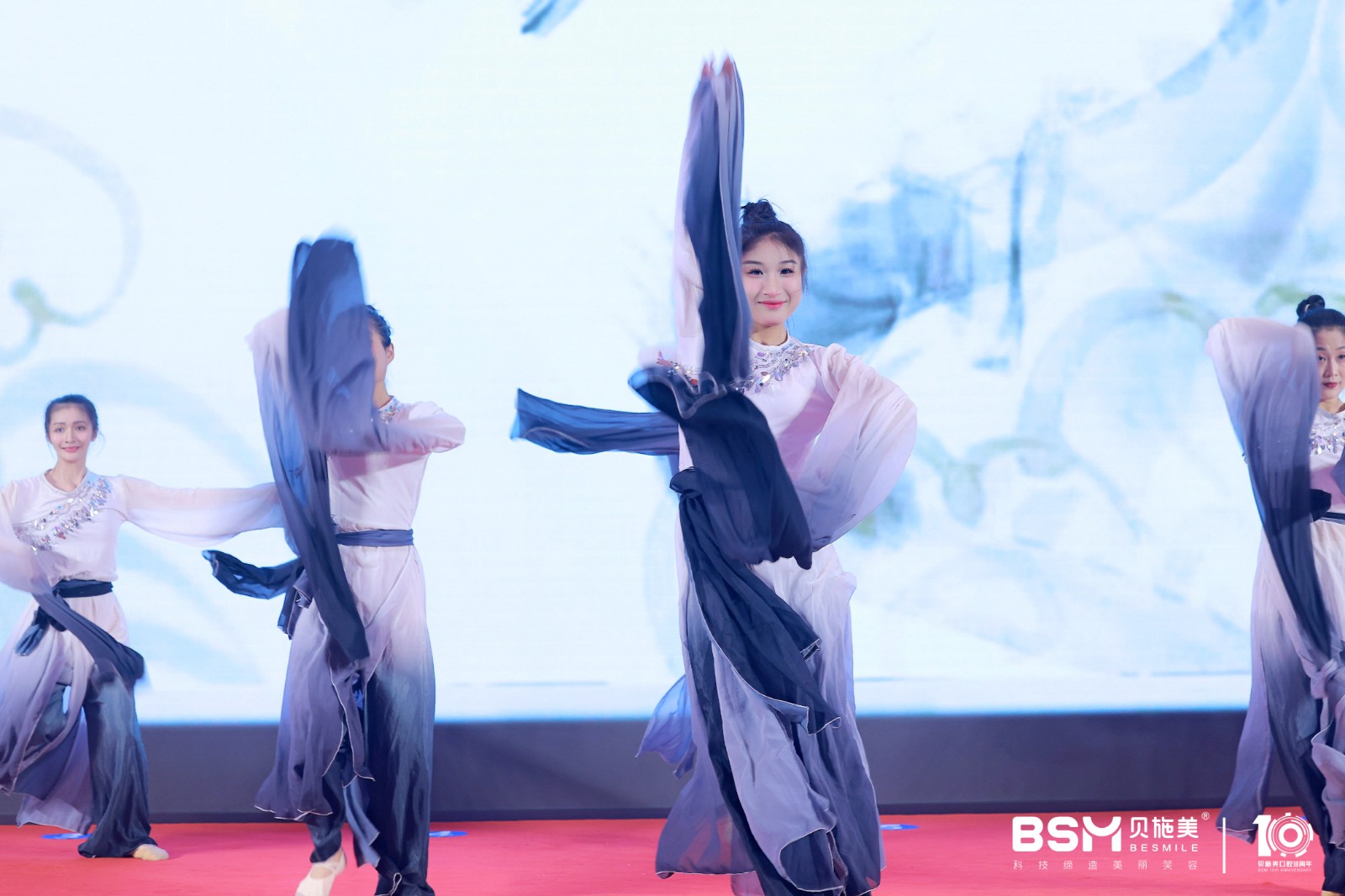 *Besmile Academic Tour
We planed academic tours to our local dental lab and dental implant hospital. It's a great opportunity for our partners to get a close view of how the local labs run and get insights from the dental implant hospital.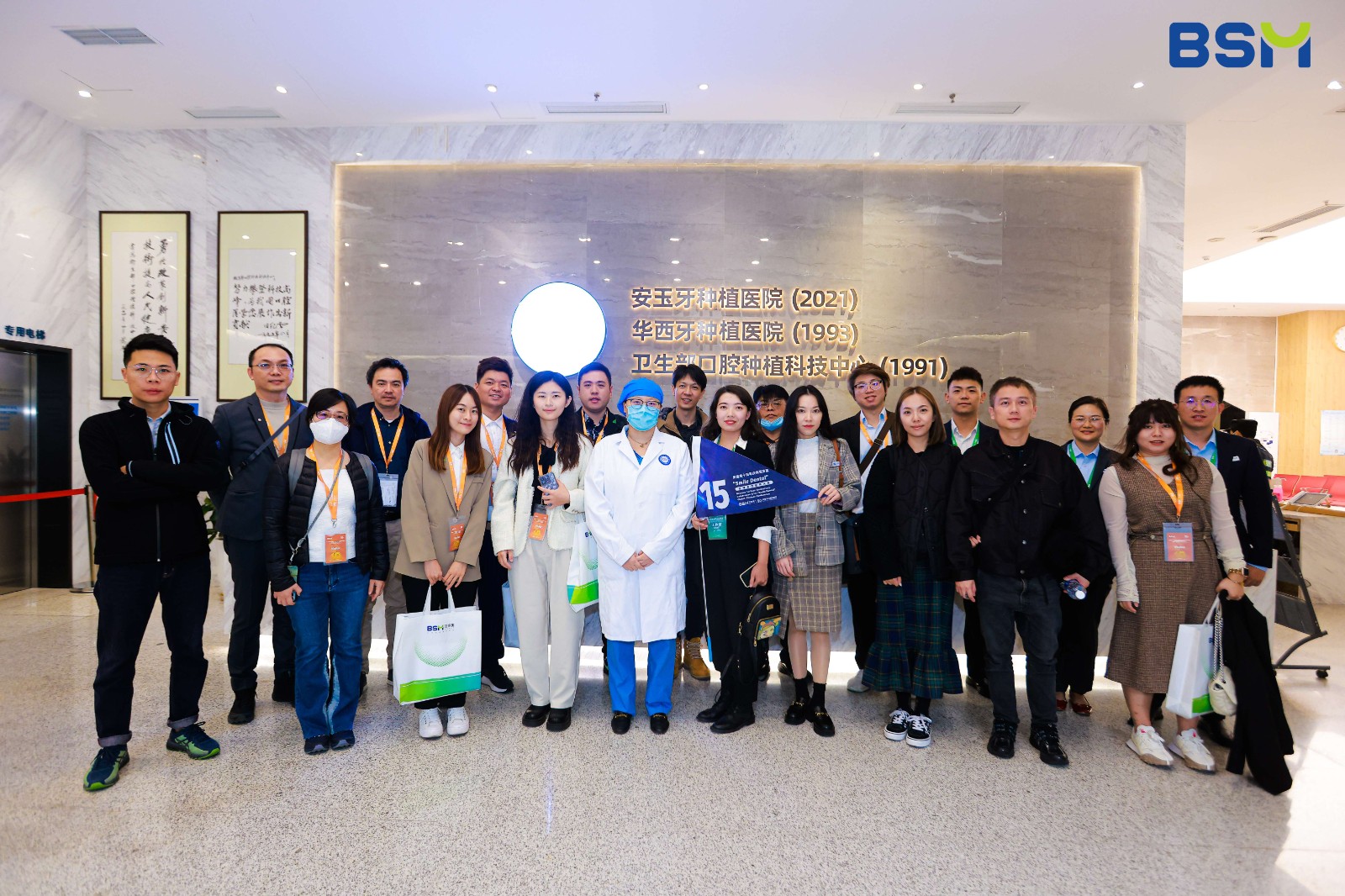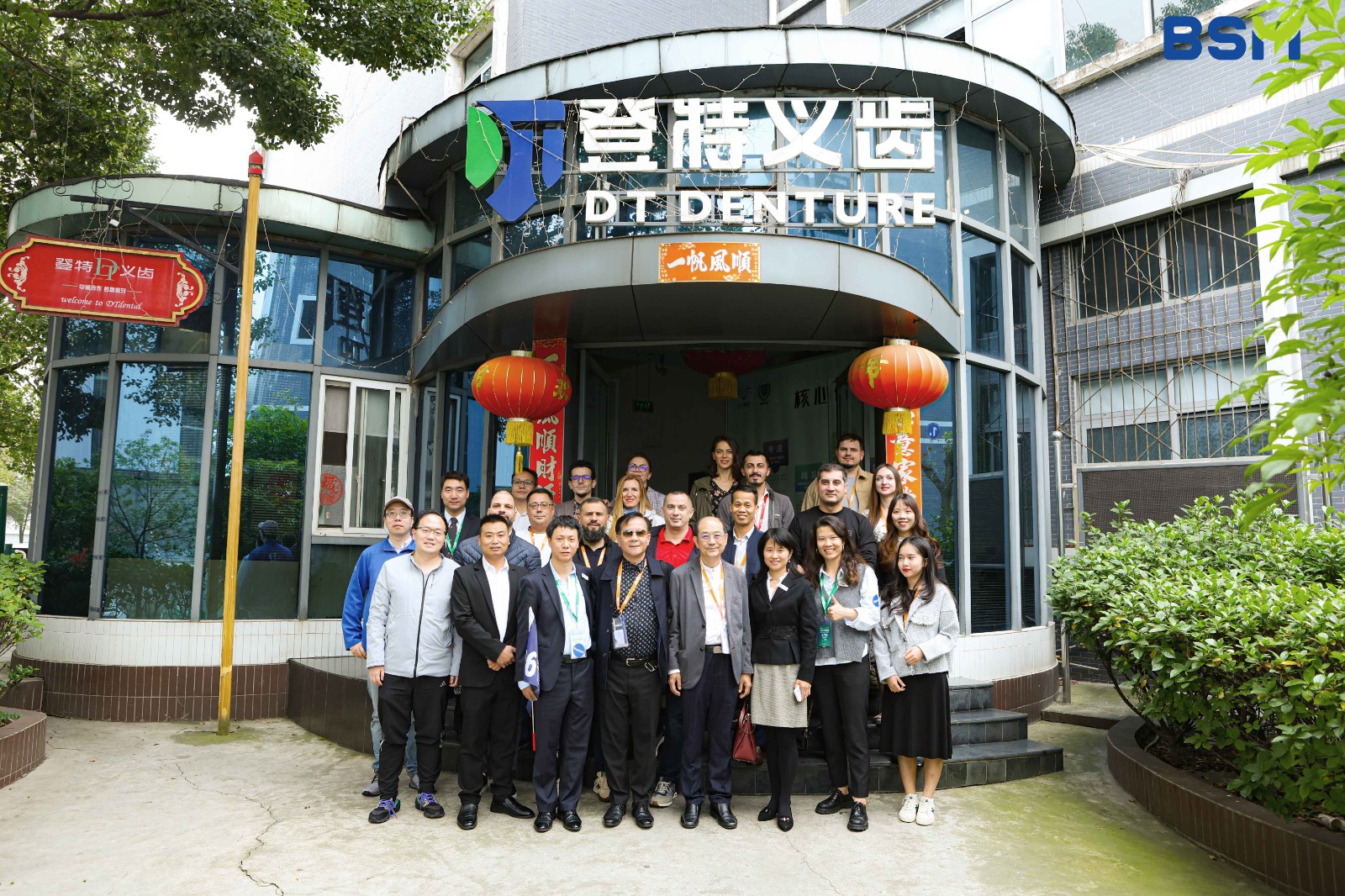 *Besmile New Campus Tour
On Nov.9th, our partners had a tour of our new campus and visited our production facility, digital exhibition hall, and comprehensive office building. We cordially welcome other partners who didn't make your trip to Chengdu this time to visit us when you are available.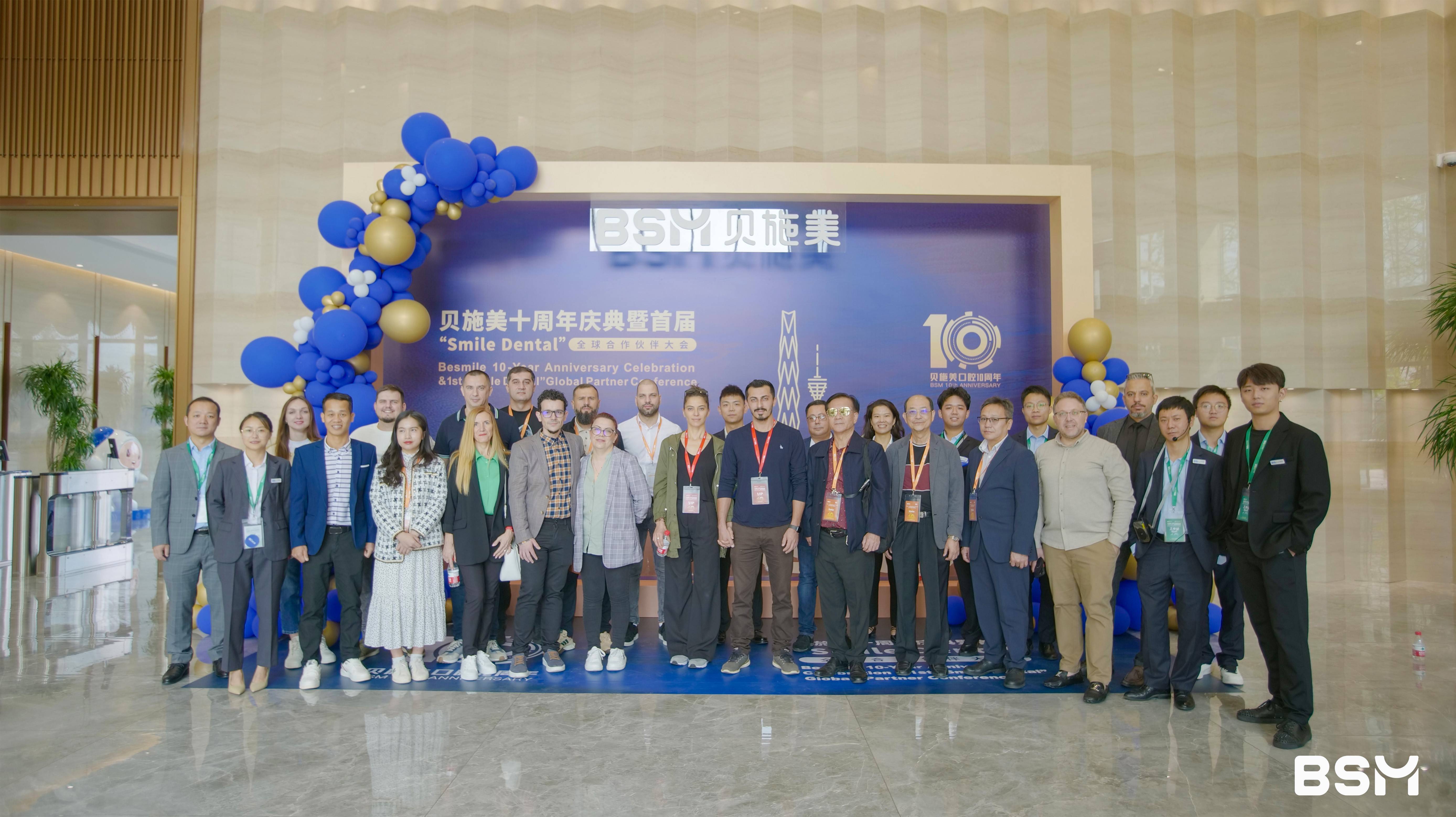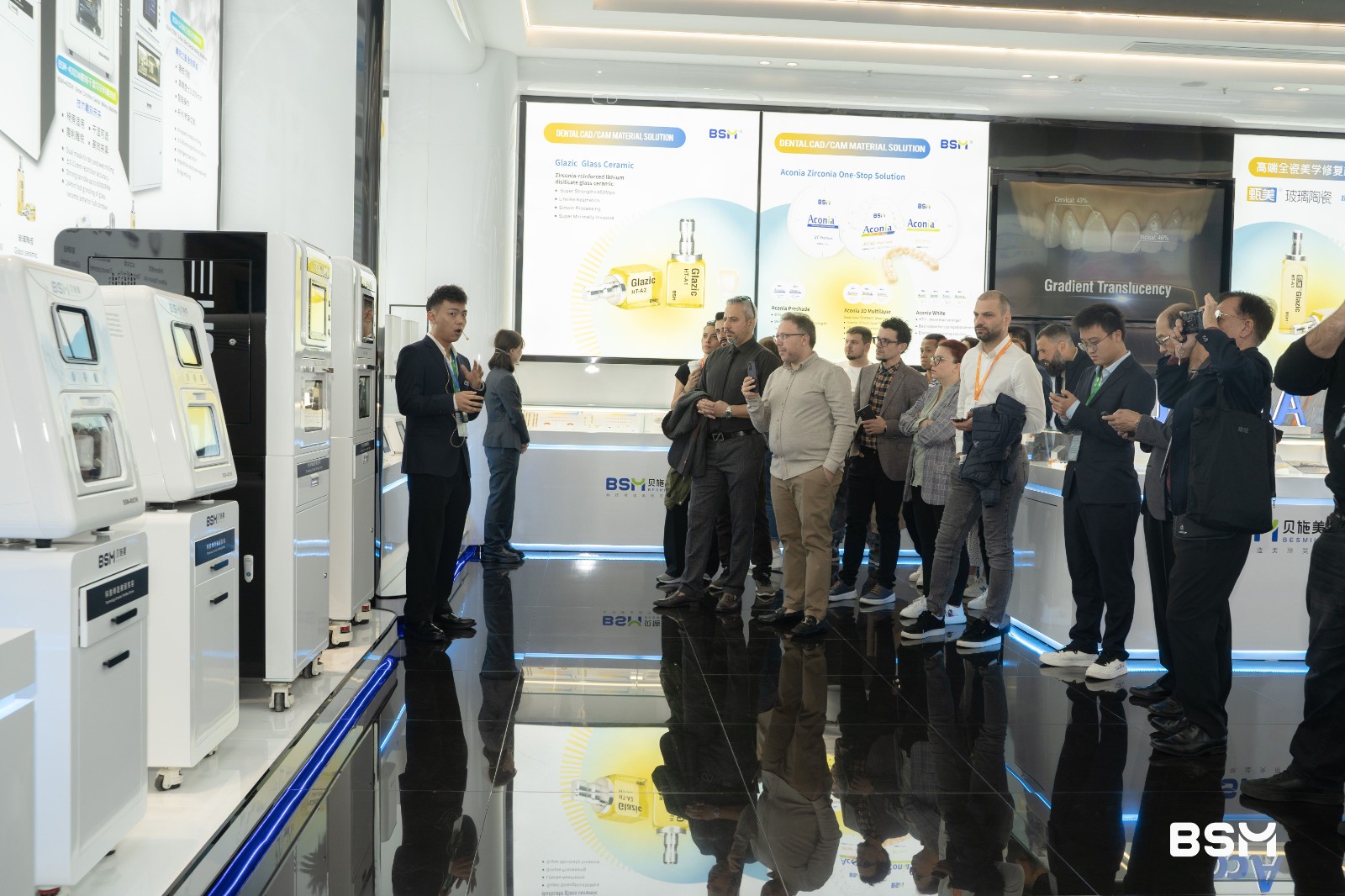 This trip has facilitated our partners to have an in-depth understanding of Besmile's independent innovation and R&D strength, digital-controlled, large-scale production, and stringent quality management system, which further strengthens their confidence in going forward hand in hand with Besmile.
*"Smile Dental" Outdoor Trip
The outdoor trip was the most relaxing session!
We went to Chengdu Research Base of Giant Panda Breeding and Jinsha Site Museum, a ruins museum built to protect, study, and display the Jinsha culture and ancient Shu civilization. All partners had a great time meeting with adorable pandas and enjoyed the charm of ancient Chinese culture.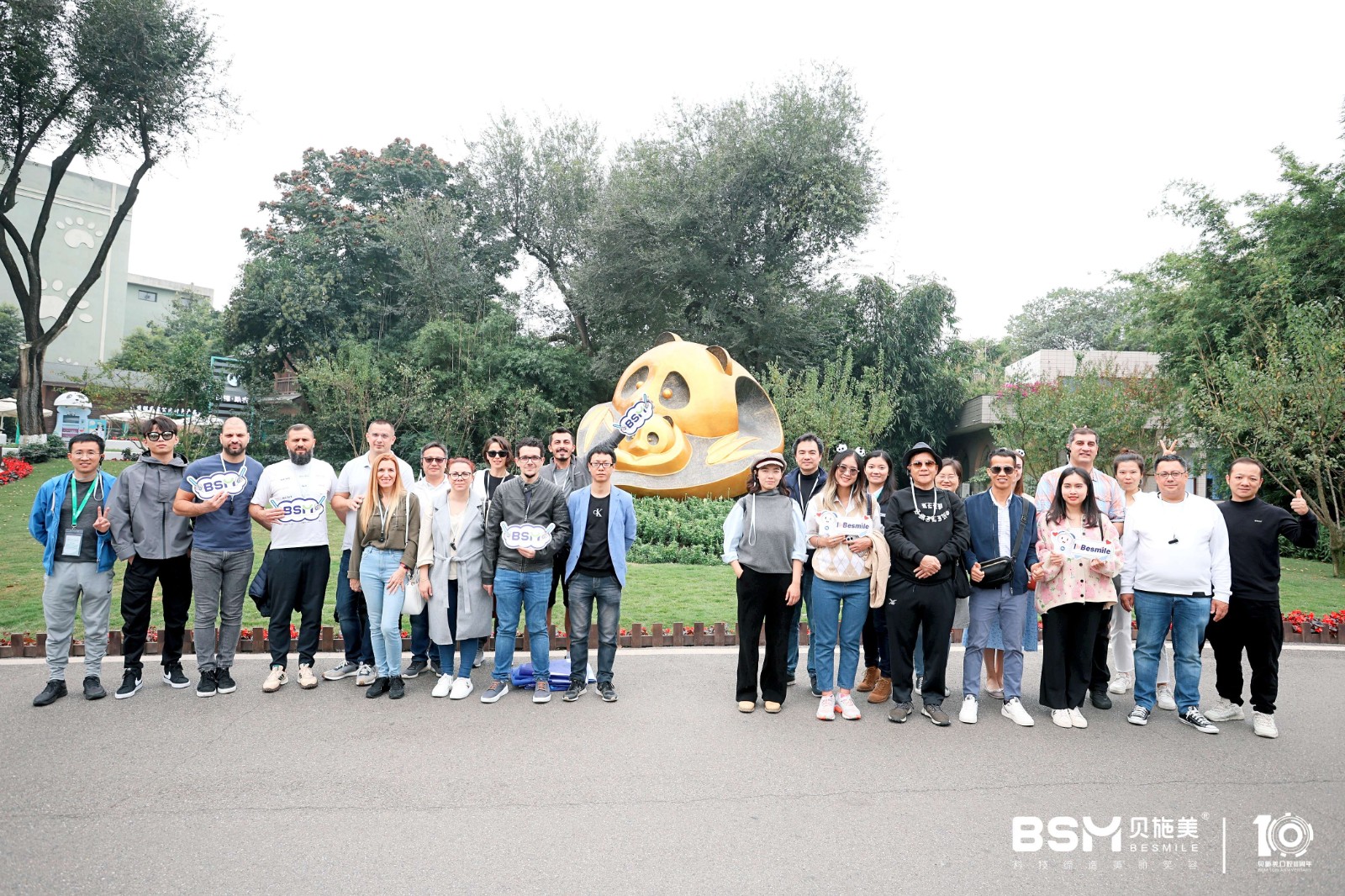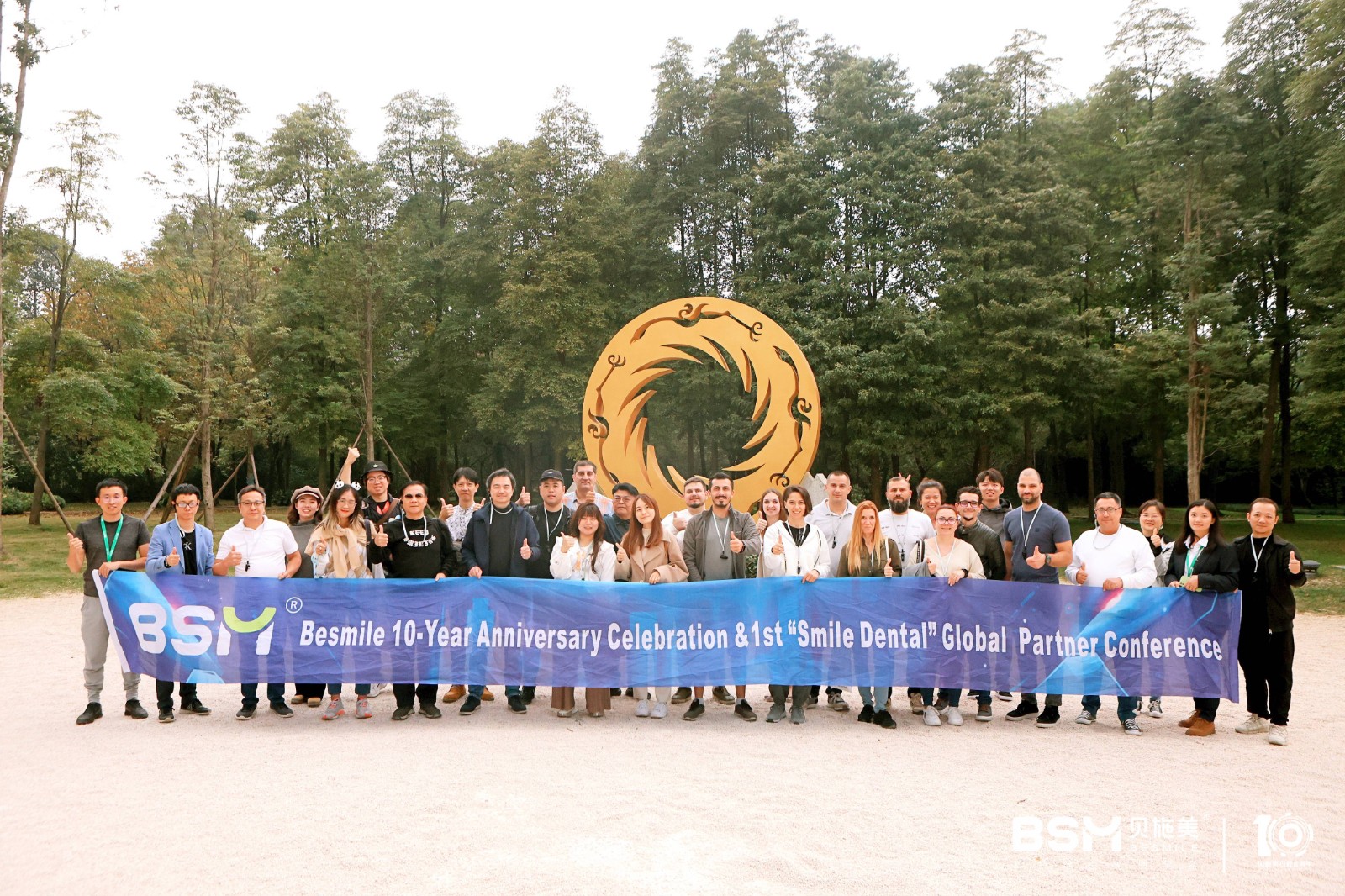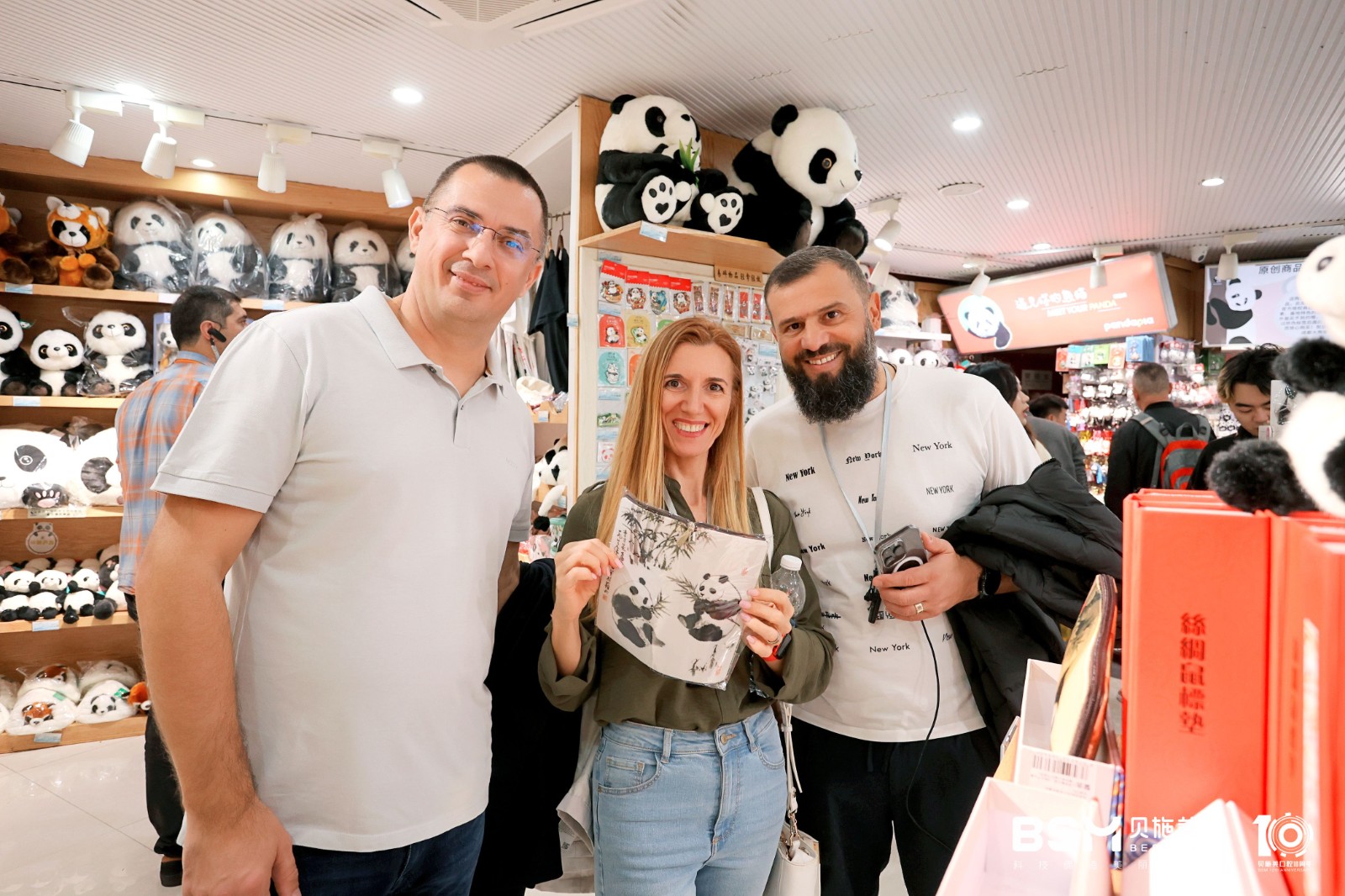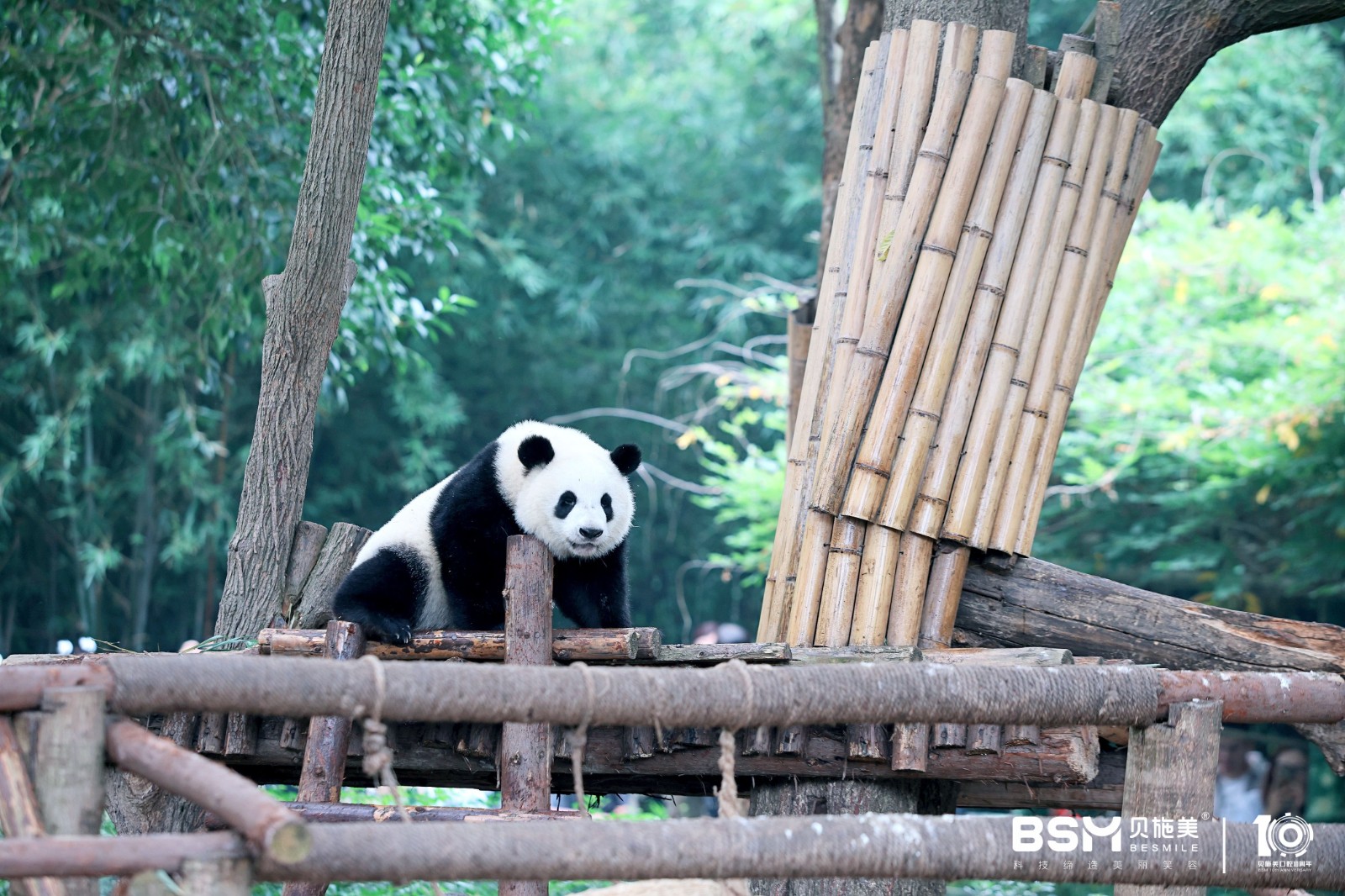 *Besmile Technical Training
Besmile arranged a two-day training program at our campus for the dental technicians who traveled from afar. We offer both theoretical and hands-on courses. Thanks again for the hands on training of BSM Stain/Glaze Kit by our 'smile ambassador' MDT. Zeynep Serpil Gönen.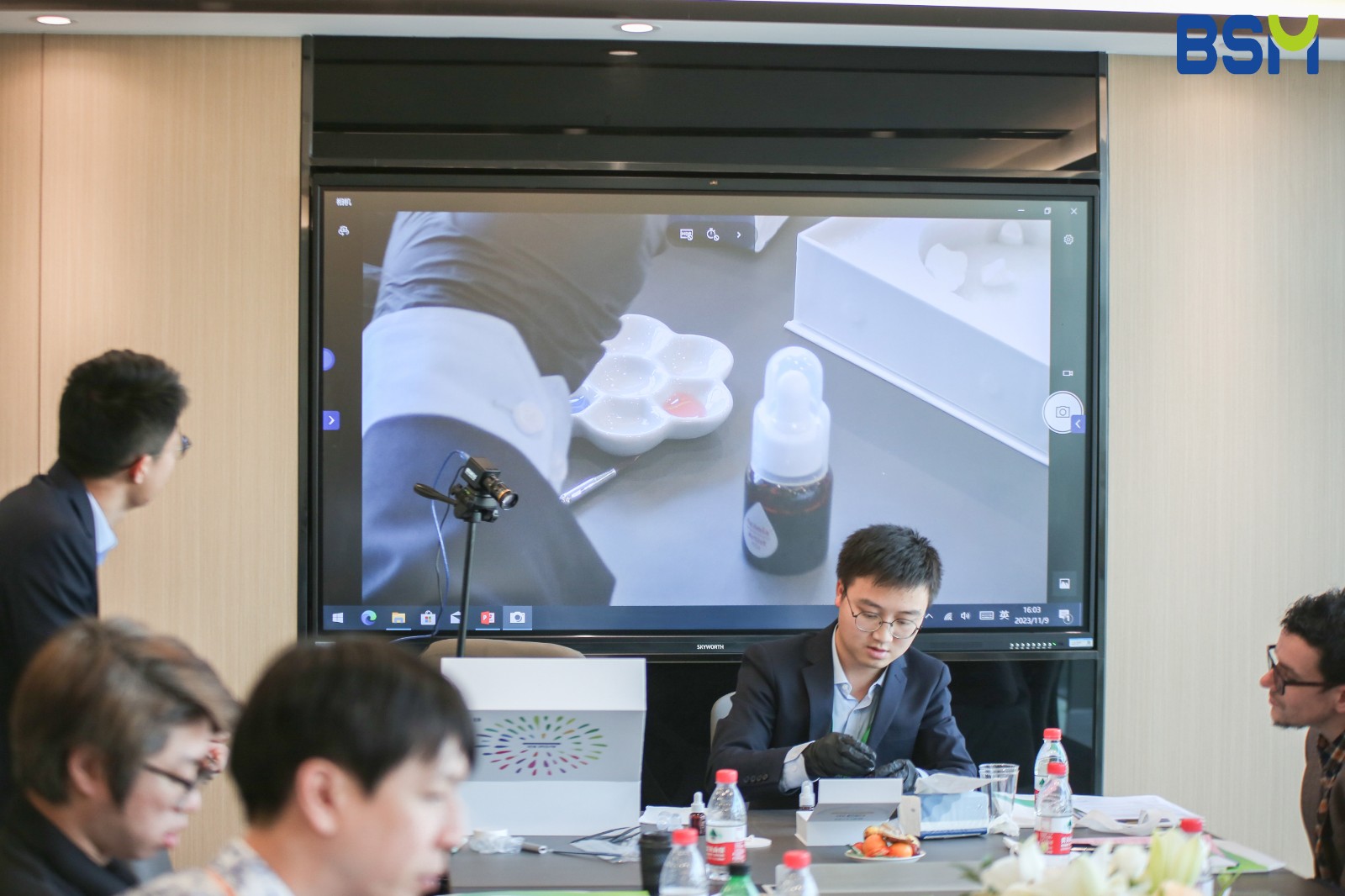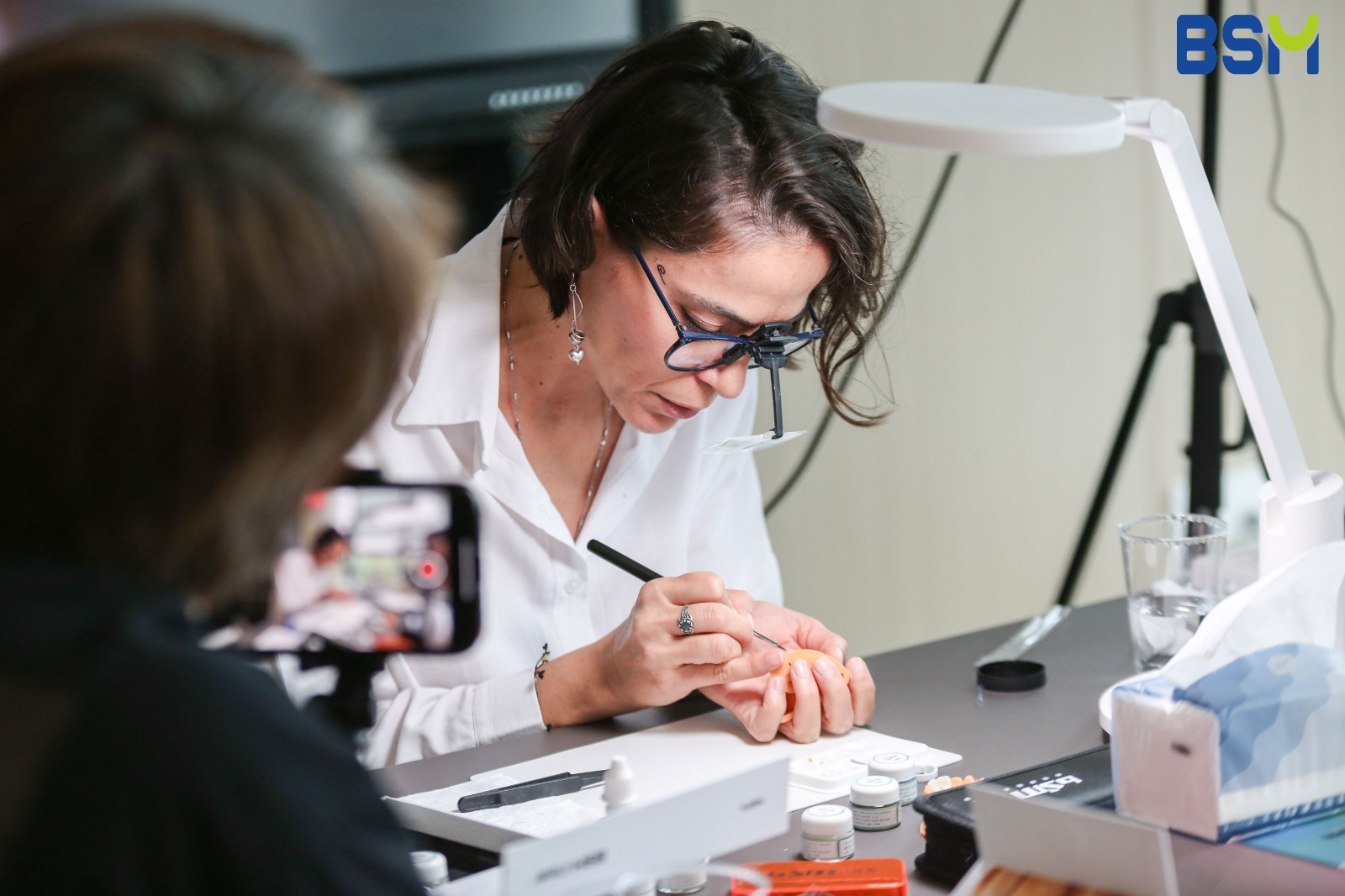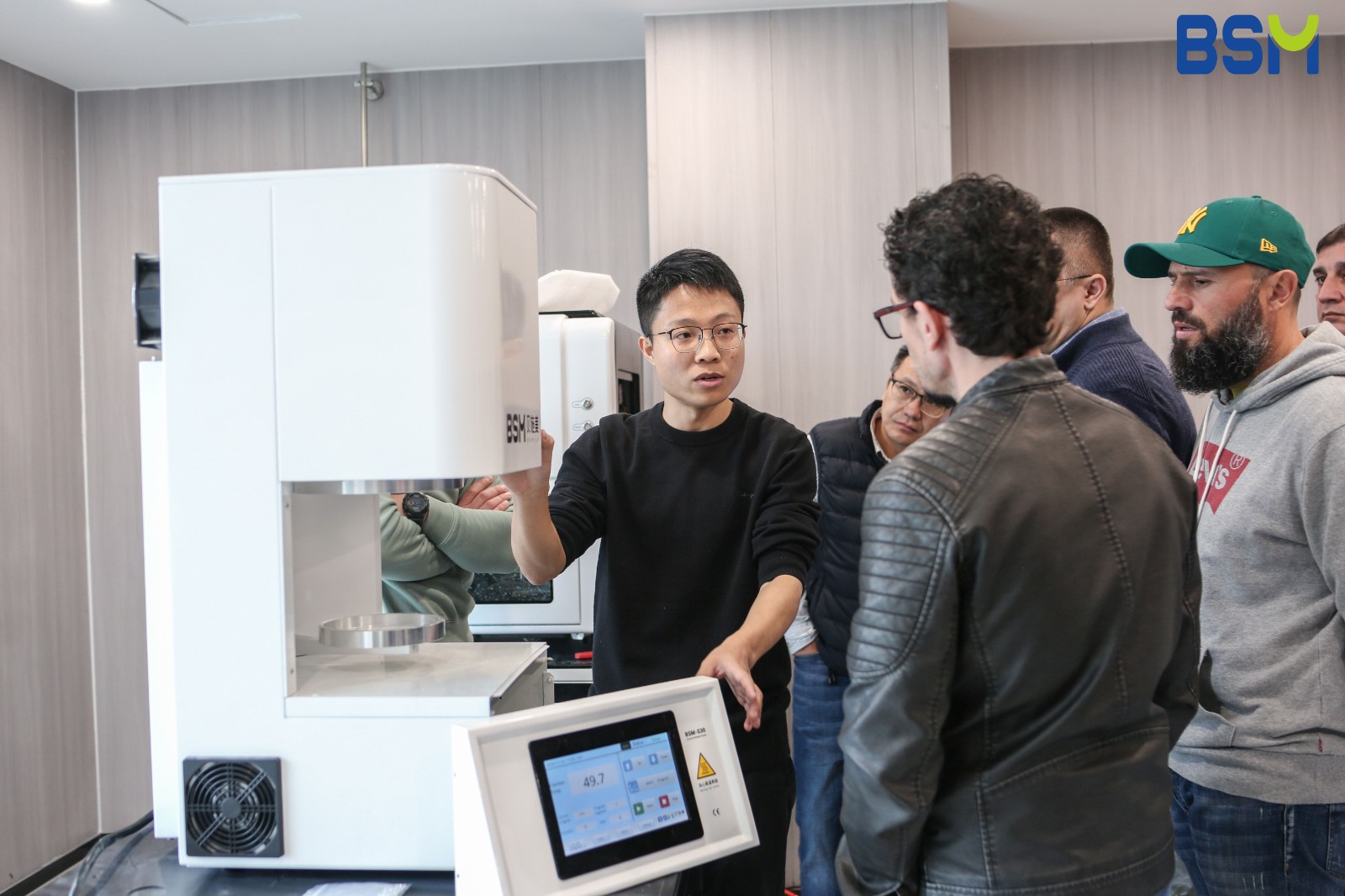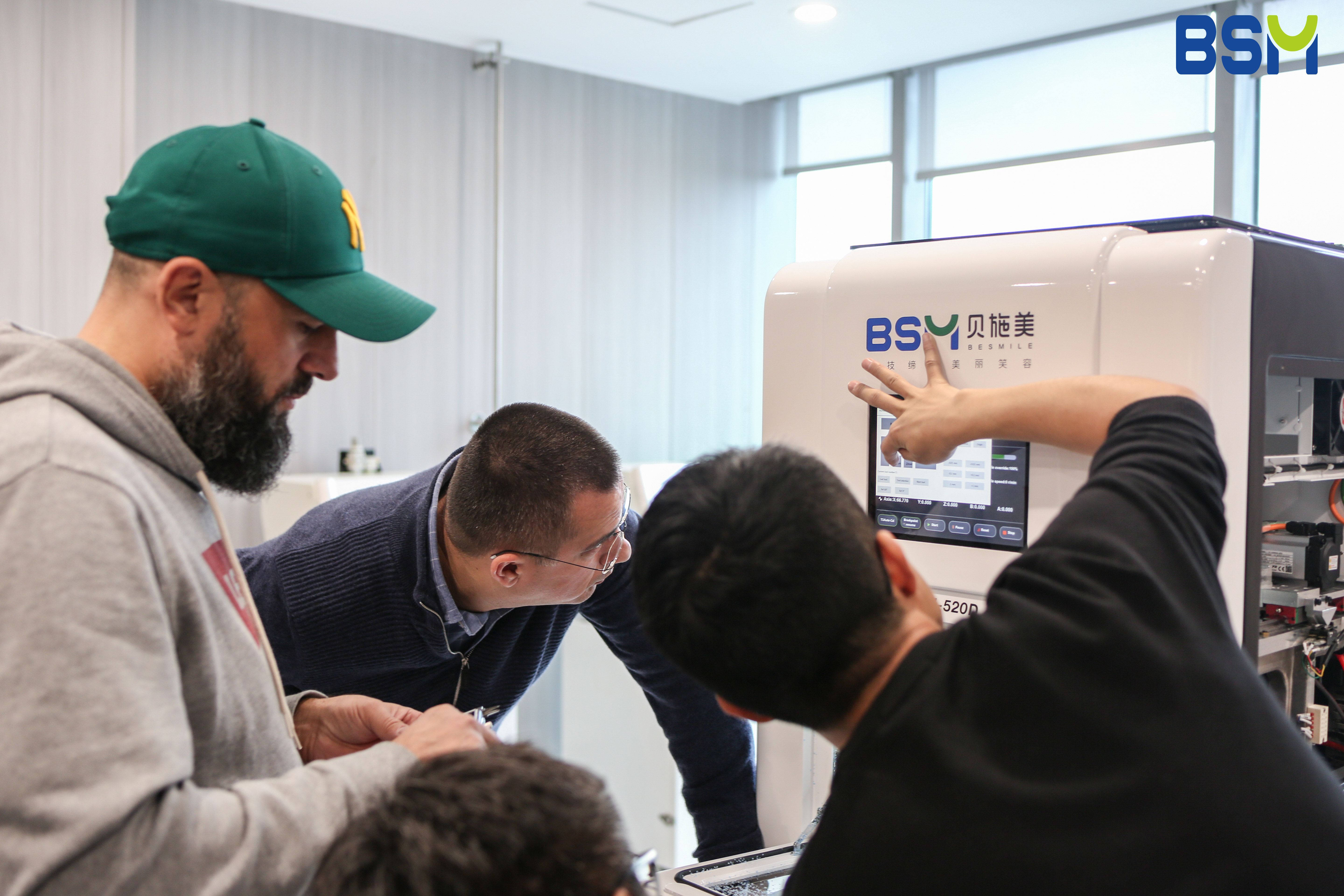 Great appreciation to all the guests attending the event this time,thank you for making our 10th birthday and 1st "smile dental" global partner conference such a fabulous event to date!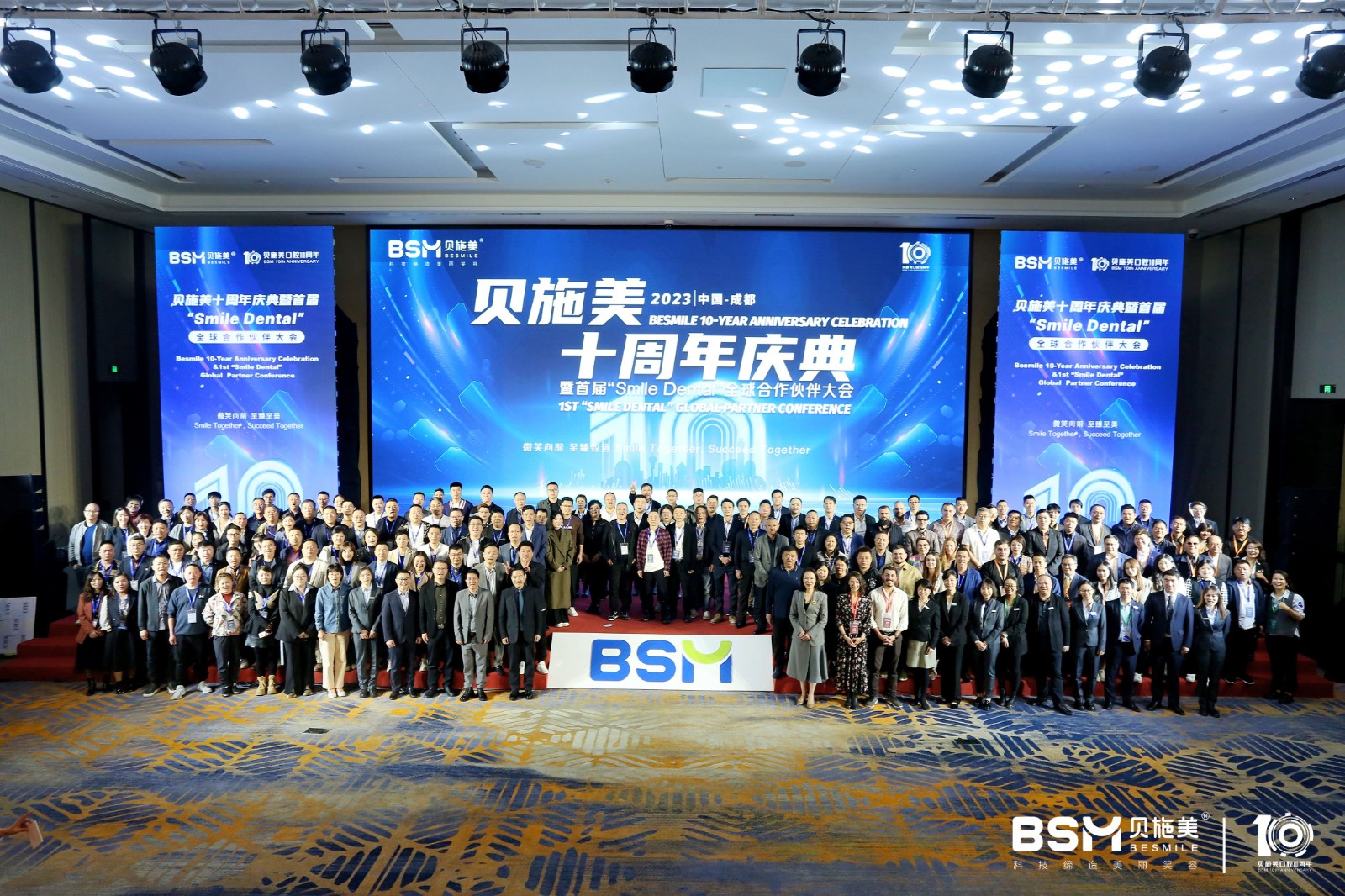 10-year is just a small step for Besmile.
In the coming future, Besmile will strive to empower every partner through "innovative digital technology, extensive product portfolio, and comprehensive multi-dimensional support".We anticipate the ongoing partnerships with our global partners and advance together towards a brighter future.
Let's smile together and succeed together for next decades!
Back to list