[Announcement] BSM Global Dental Master Cup 2023, the hottest event in this hot summer is coming!
The hot summer is at the moment. The great sunshine and the soft beach get people from the whole world excited, what makes us more excited is that the hottest event of Besmile (hereafter abbreviated as "BSM"), that is, BSM Global Dental Master Cup 2023(BSM GDMC 2023) is coming.

BSM GDMC 2023 is a global case competition activity organized by BSM with the objective to build a global professional platform for dental technicians and labs from all over the world to display the latest dental restorative science &technology, to showcase the excellent cases &studies, to learn and study the state-of-the-art dental techniques & tips, and to promote academic exchanges & interactions. It is also expected to contribute to the technological innovations & development of the restorative dentistry.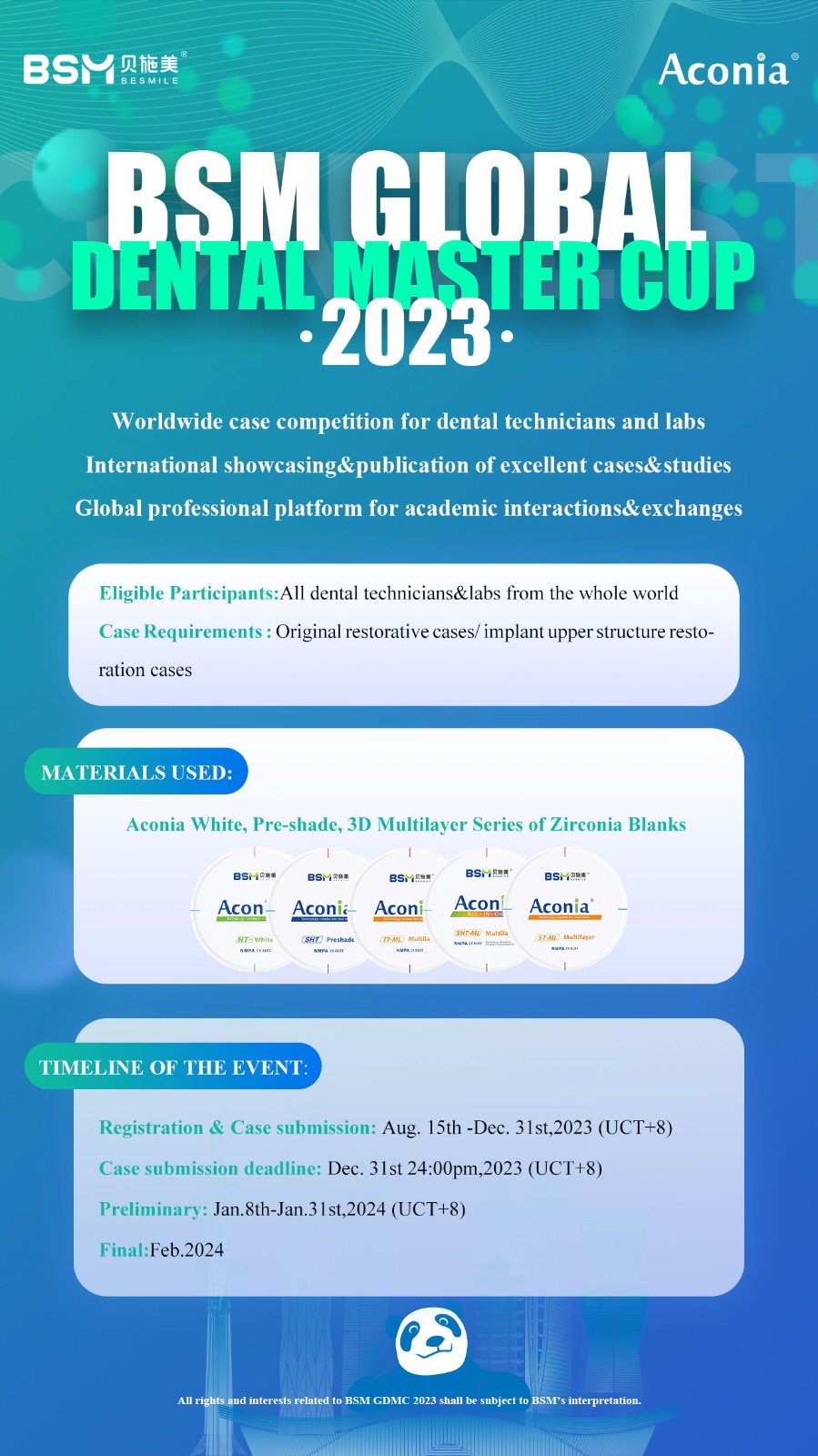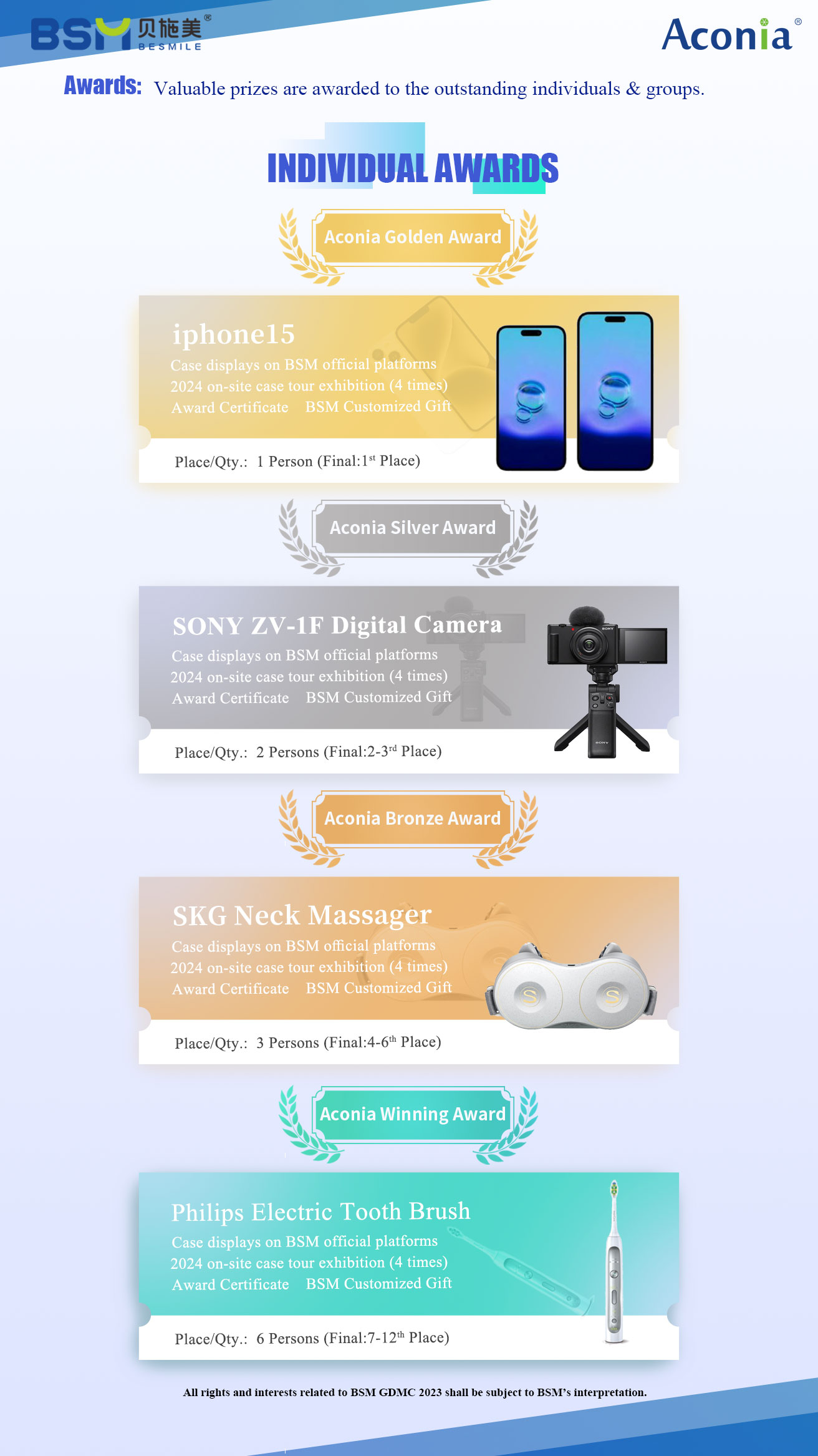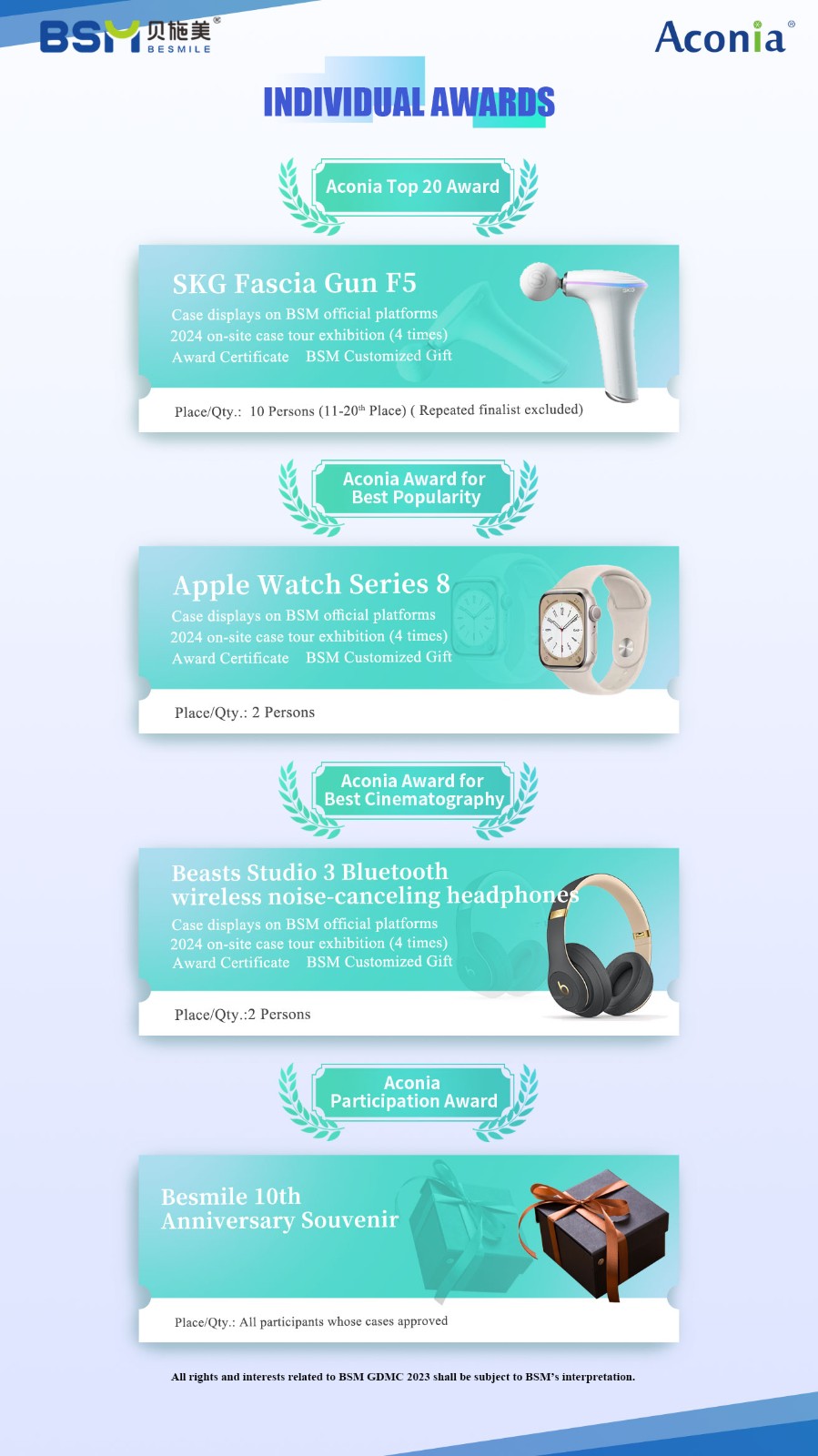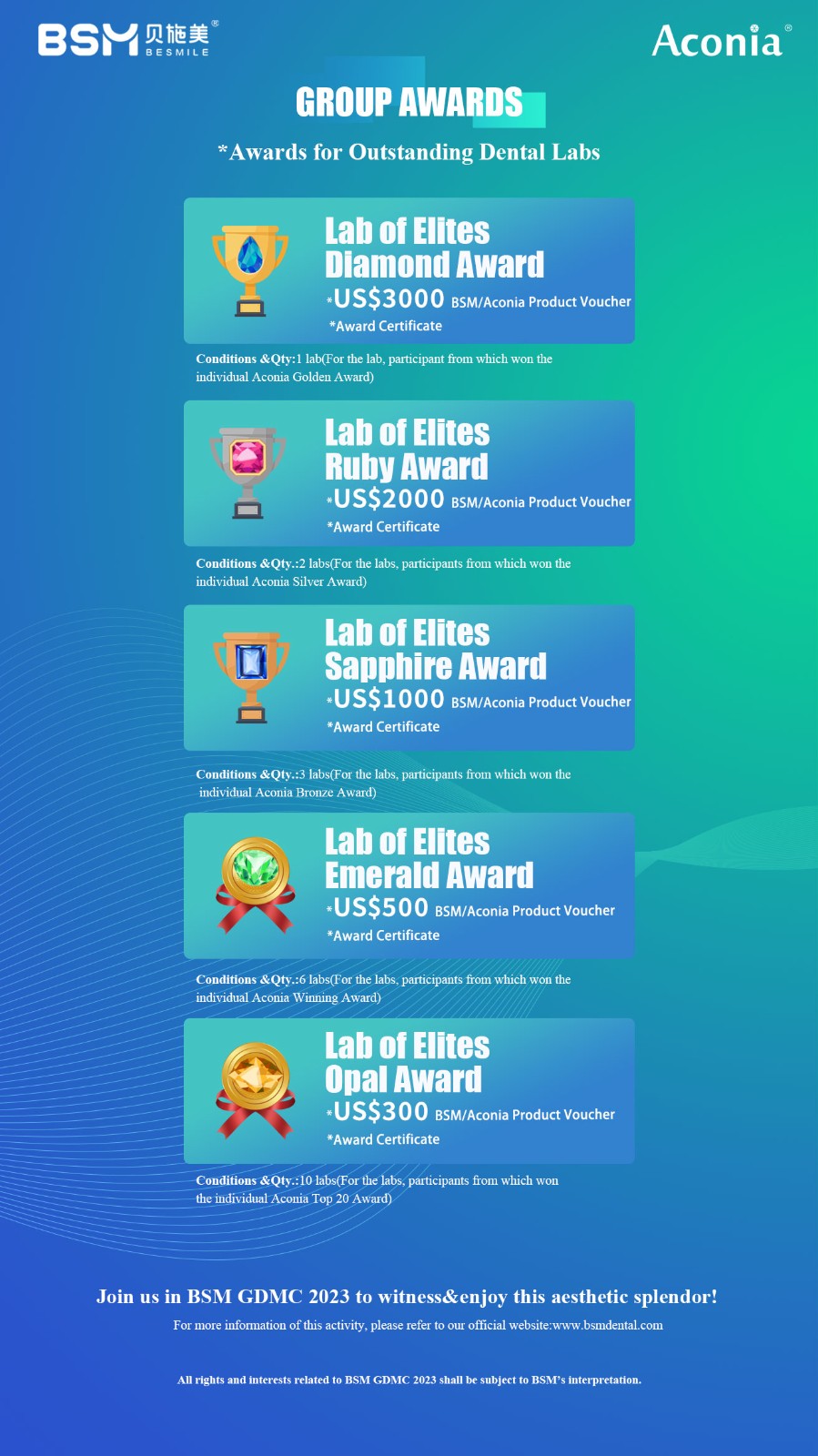 BSM GDMC 2023 will be a great chance that brings together the dental labs,dental technicians etc. all over the world. and we would like to invite all of you dental professionals to join us here!

Join us, scan the registration code down below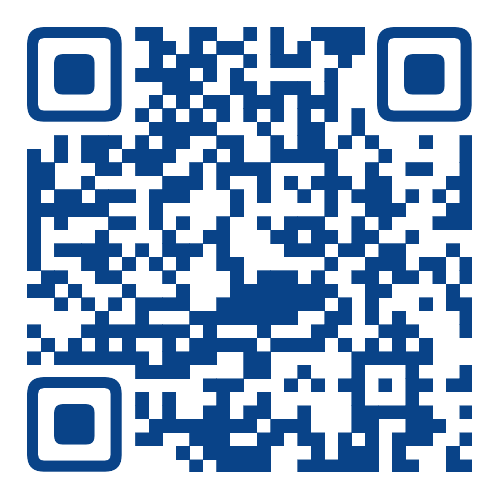 Or download the registration form as attached"Attach.2" and send it to us via marketing@cdbesmile.com within Dec.31st 24:00pm,2023 (UTC+8).
For details about rules and prizes of BSM GDMC 2023, please refer to the attached brochure.

For material pick-up channels & rules, please contact our sales managers, contact information see"Attach.1".

For case submission, please download the power point template as"Attach.3".
We cordially welcome you to join us in BSM GDMC 2023 to witness &enjoy this aesthetic splendor!
Brochure-BSM GDMC 2023.pdf
Attach.1-Material Pick-up-BSM GDMC 2023.pdf

Attach.2-Registration Form-BSM GDMC 2023.docx
Attach.2-Registration Form-BSM GDMC 2023.pdf

Attach.3-Power Point Template-Case Submission-BSM GDMC 2023.pptx
Back to list